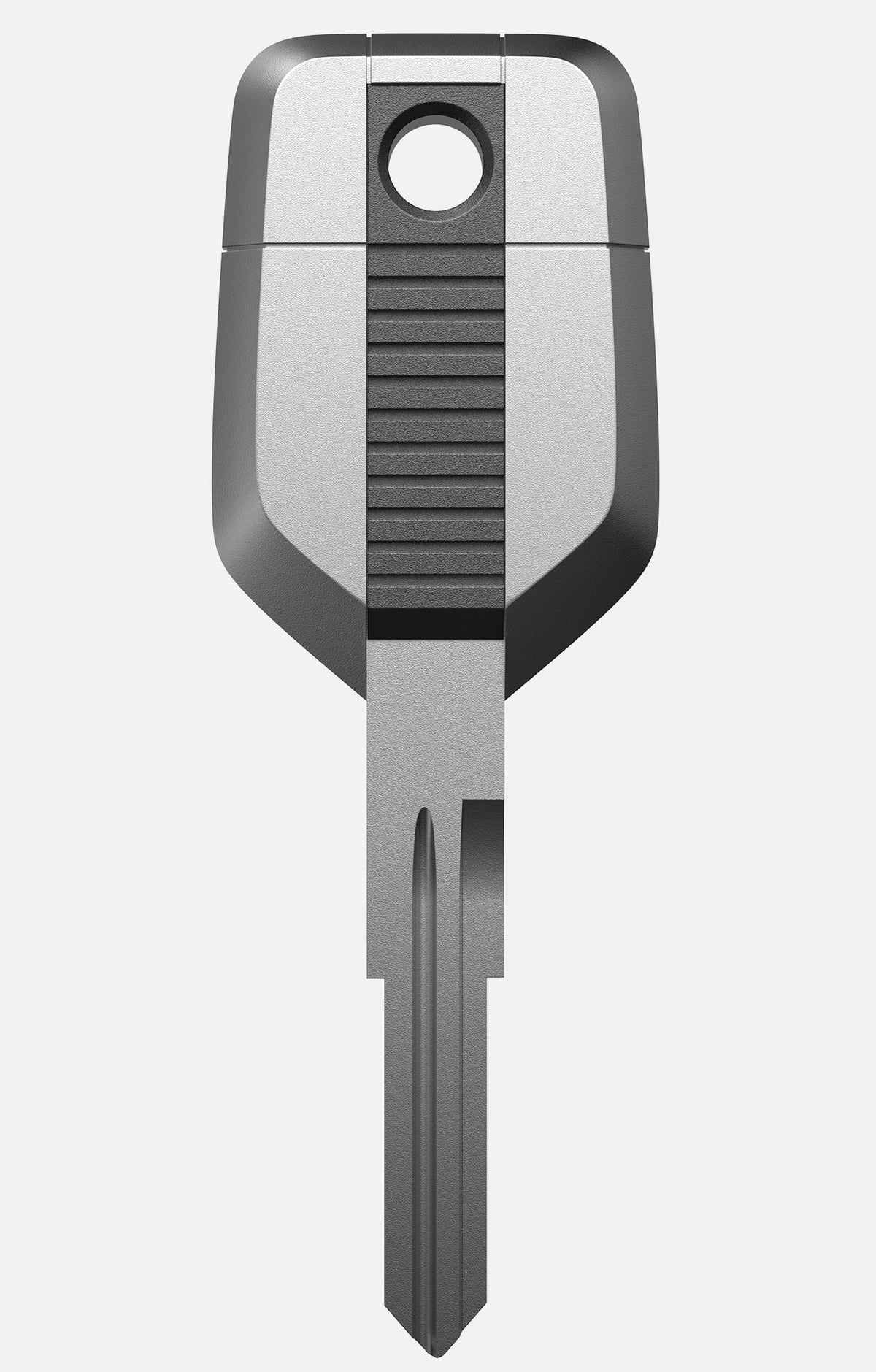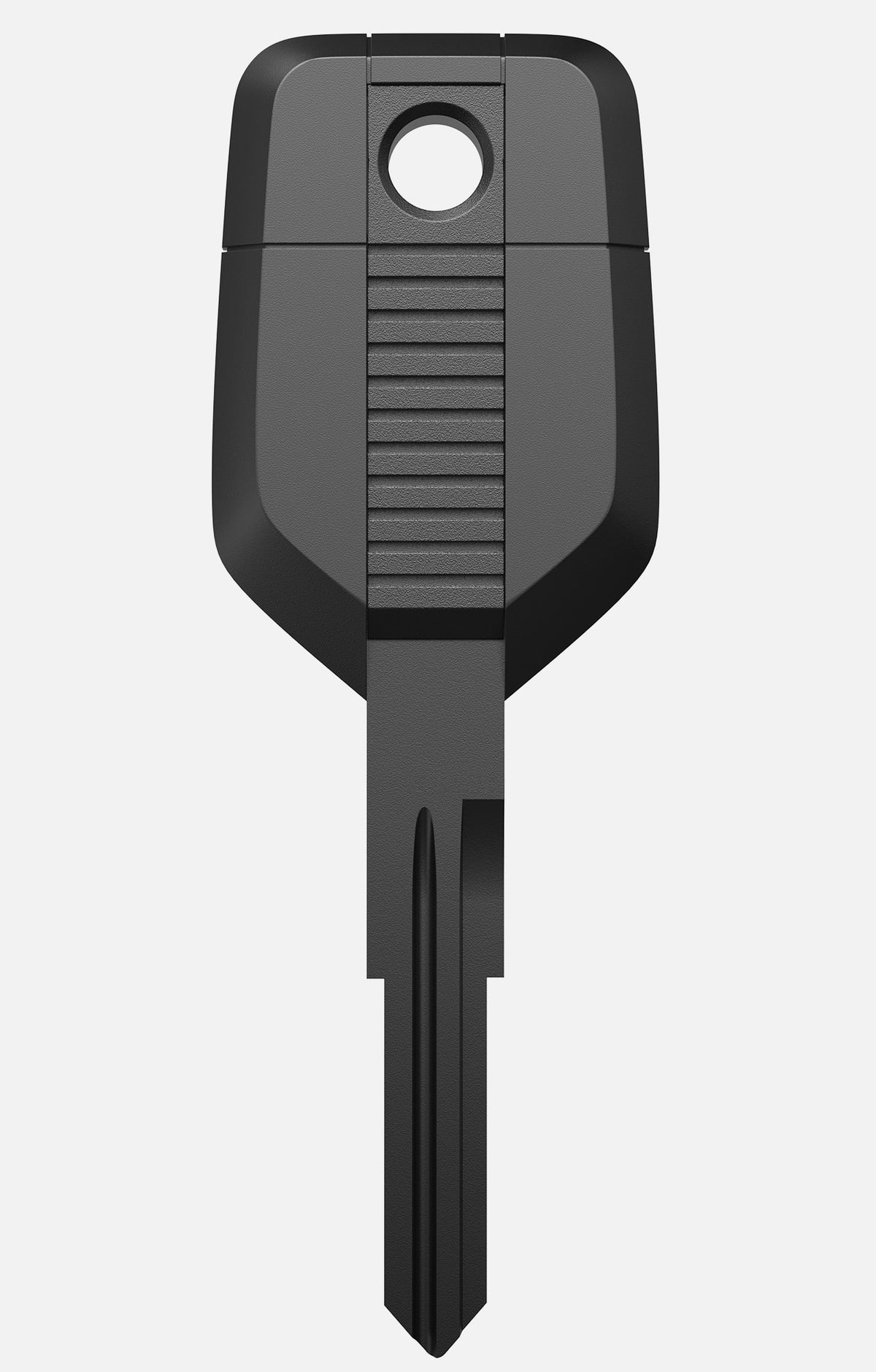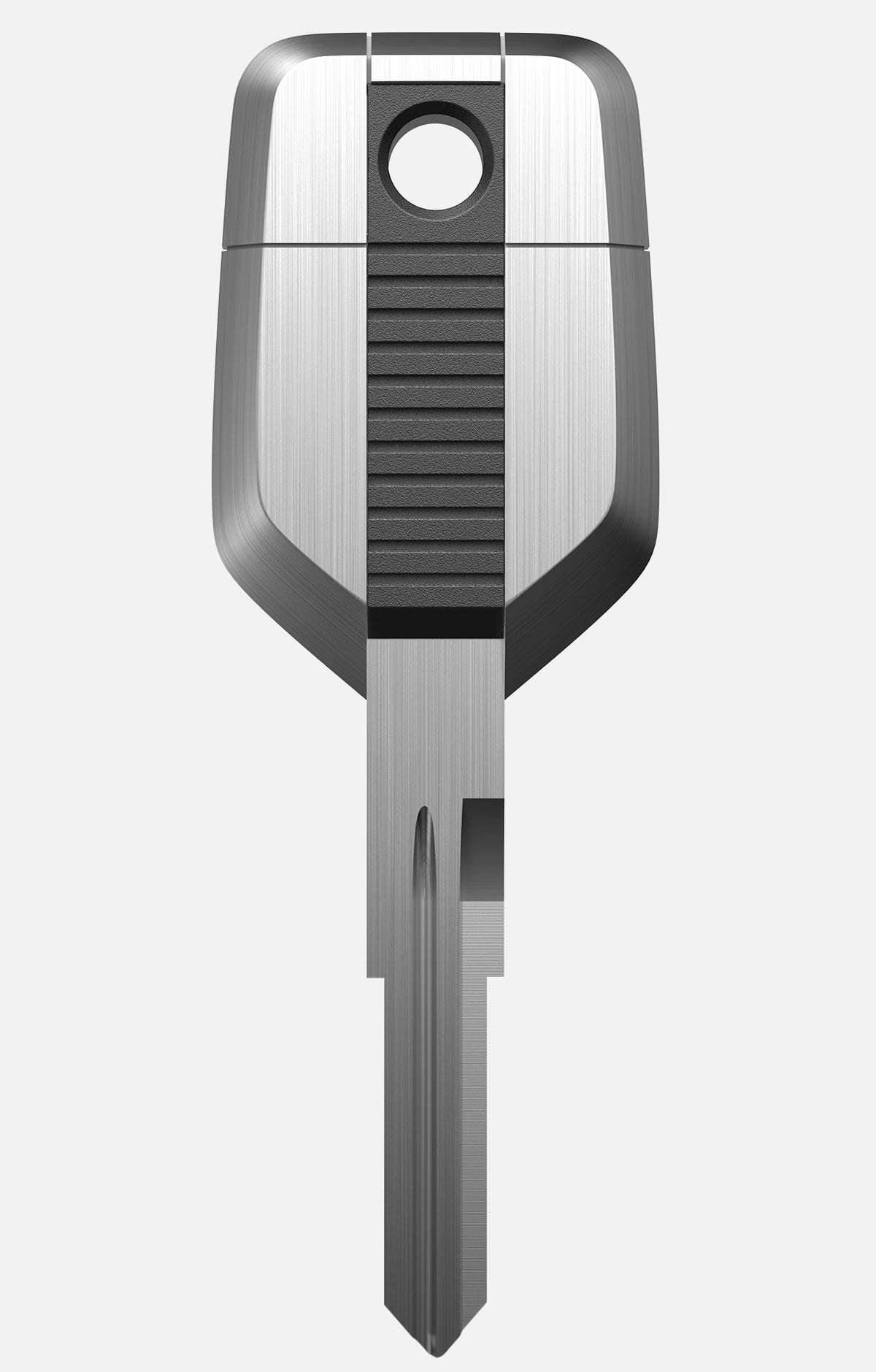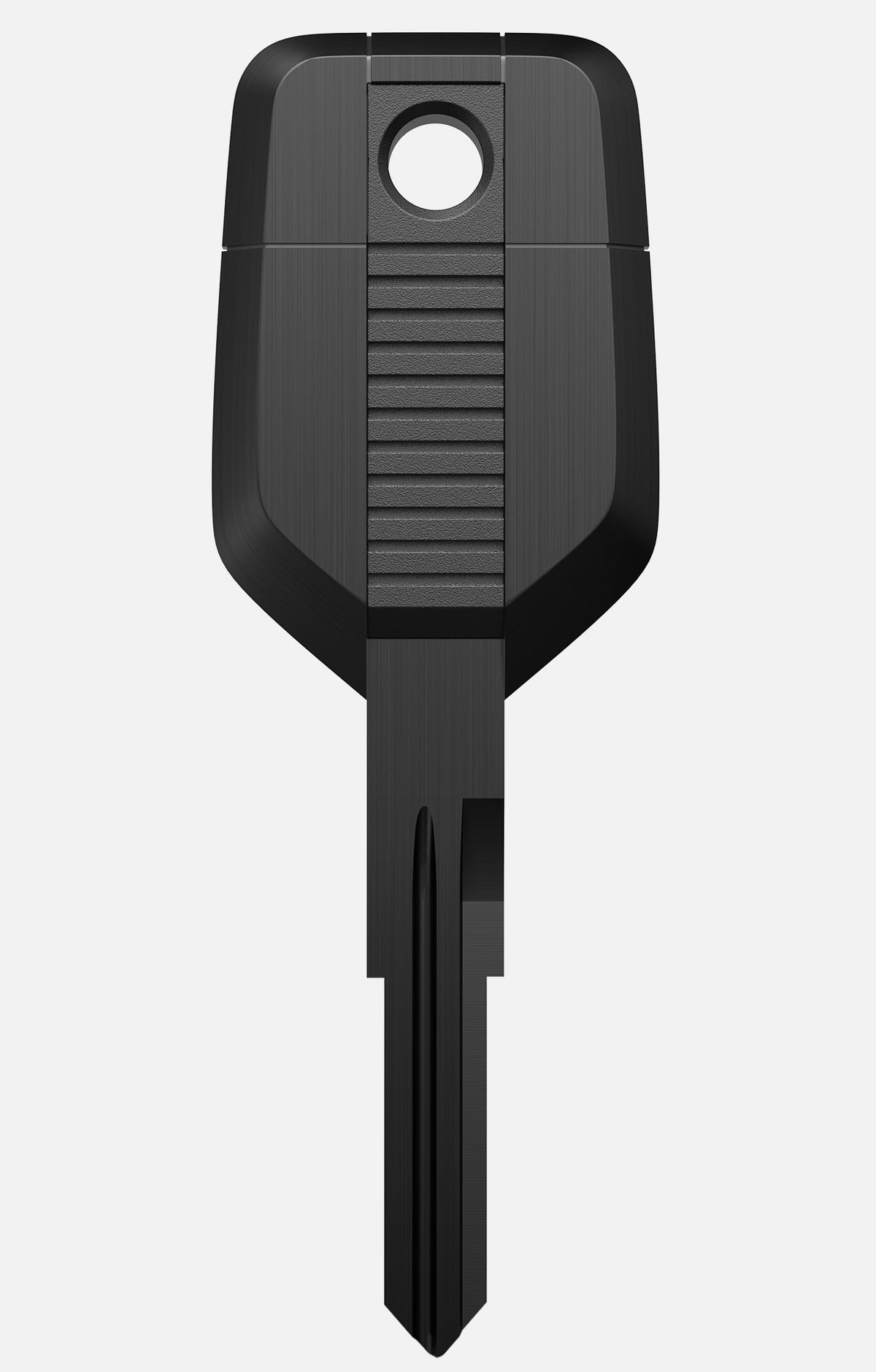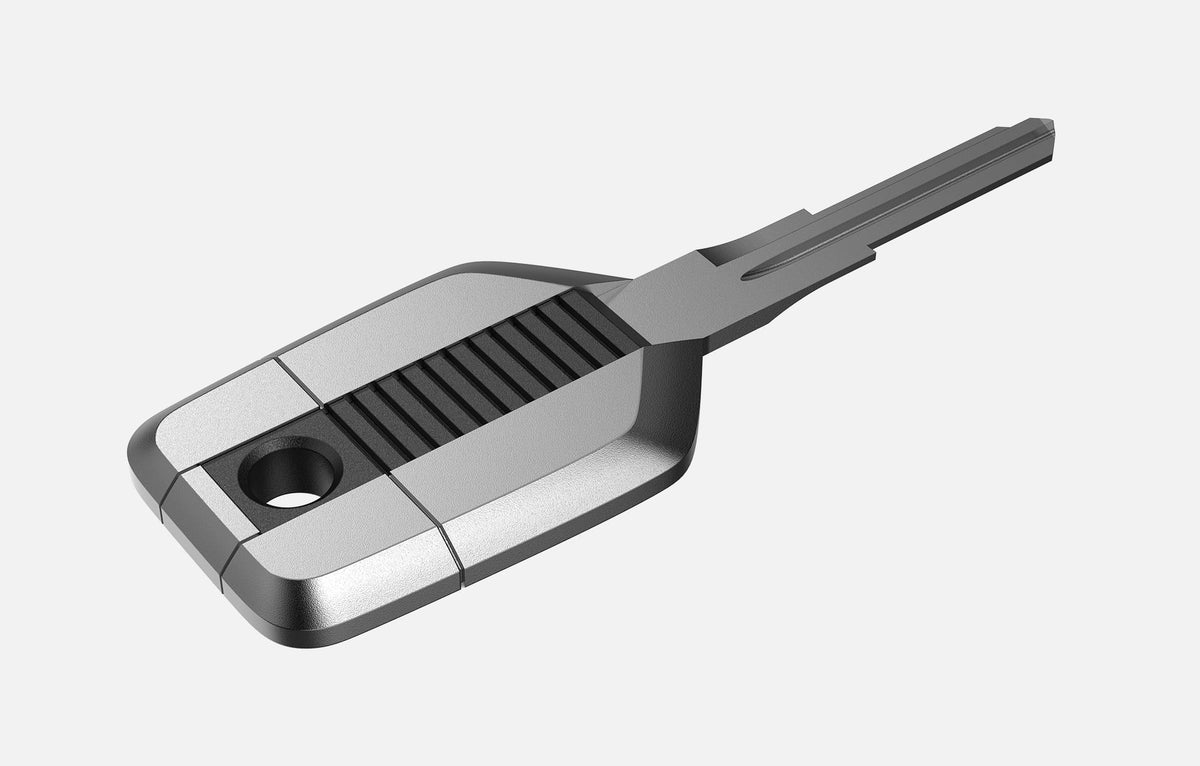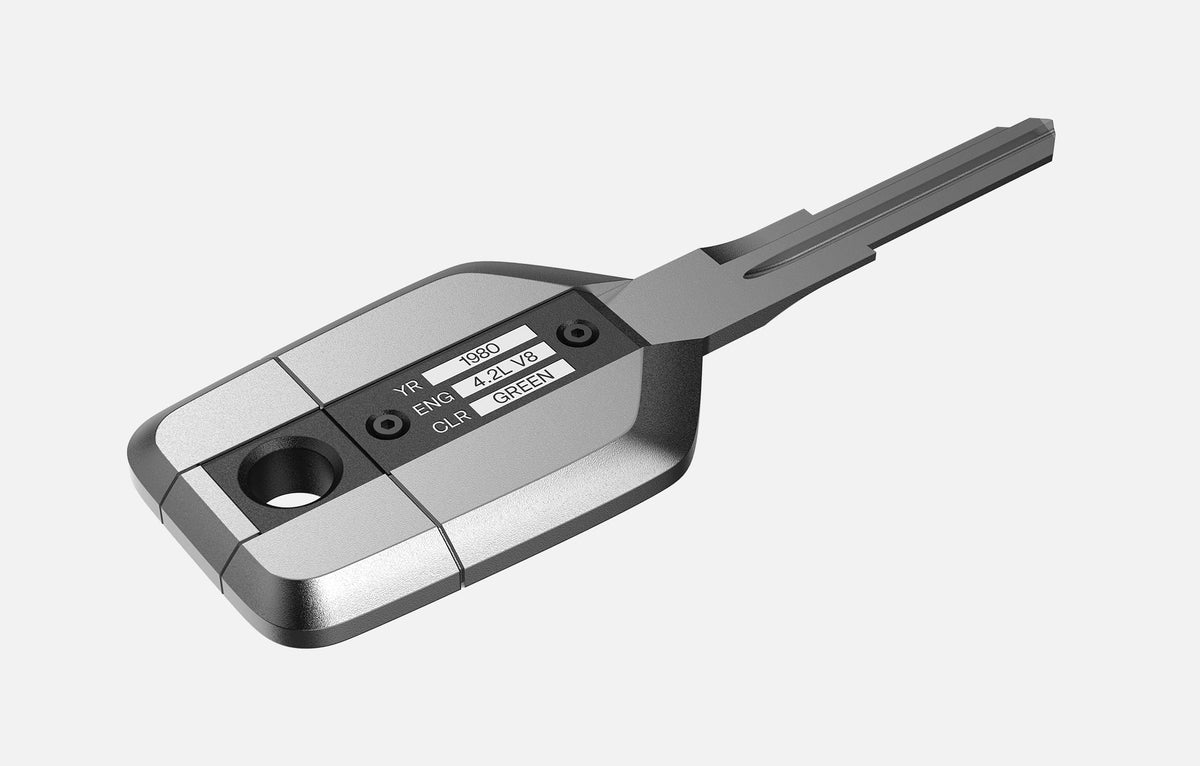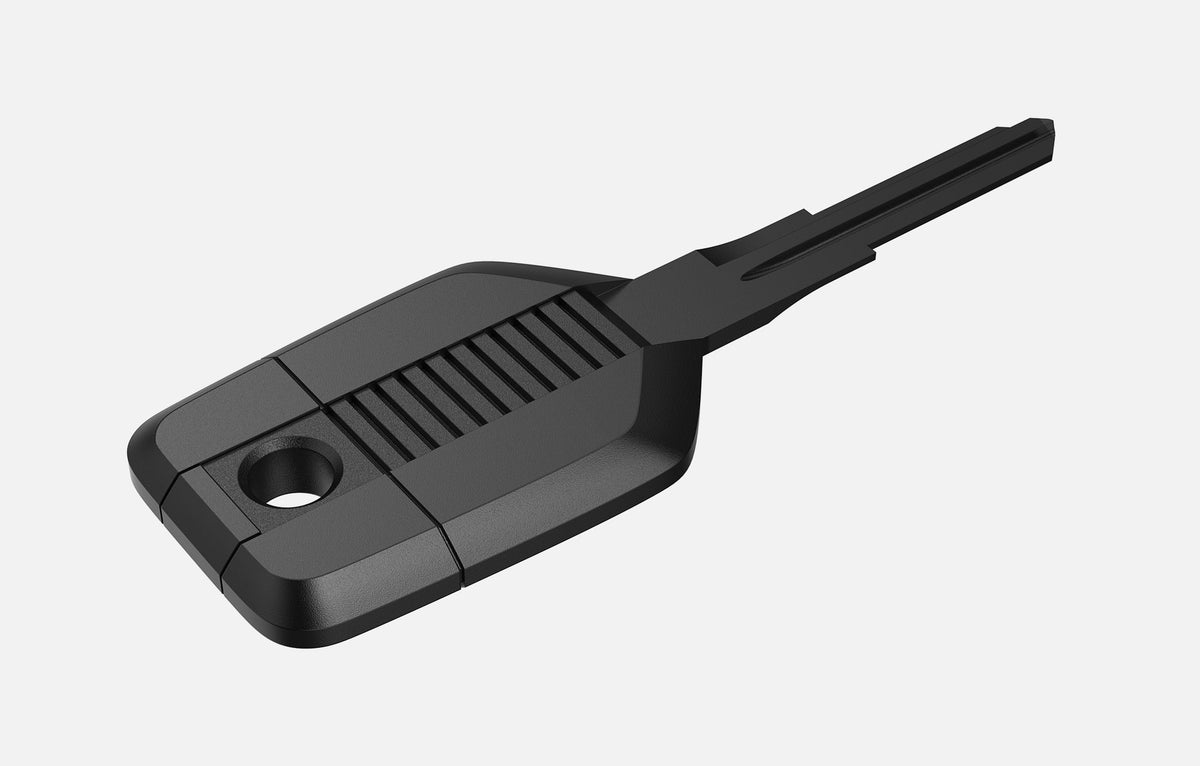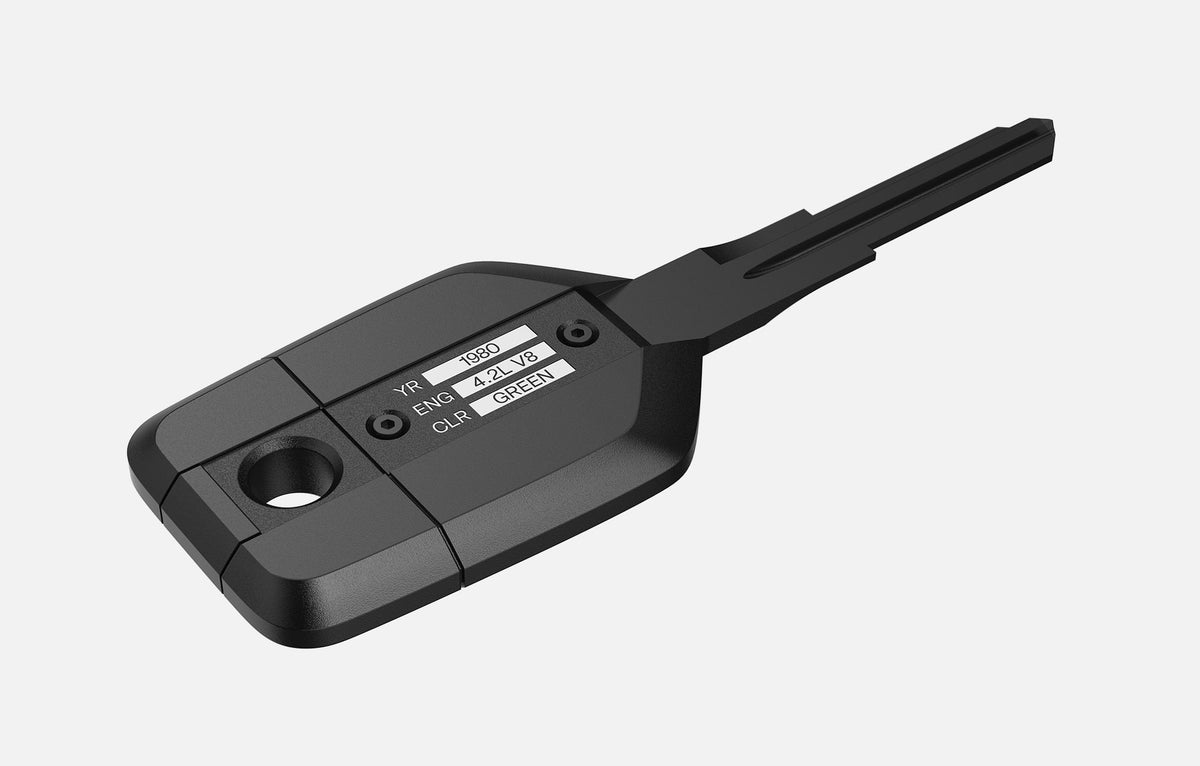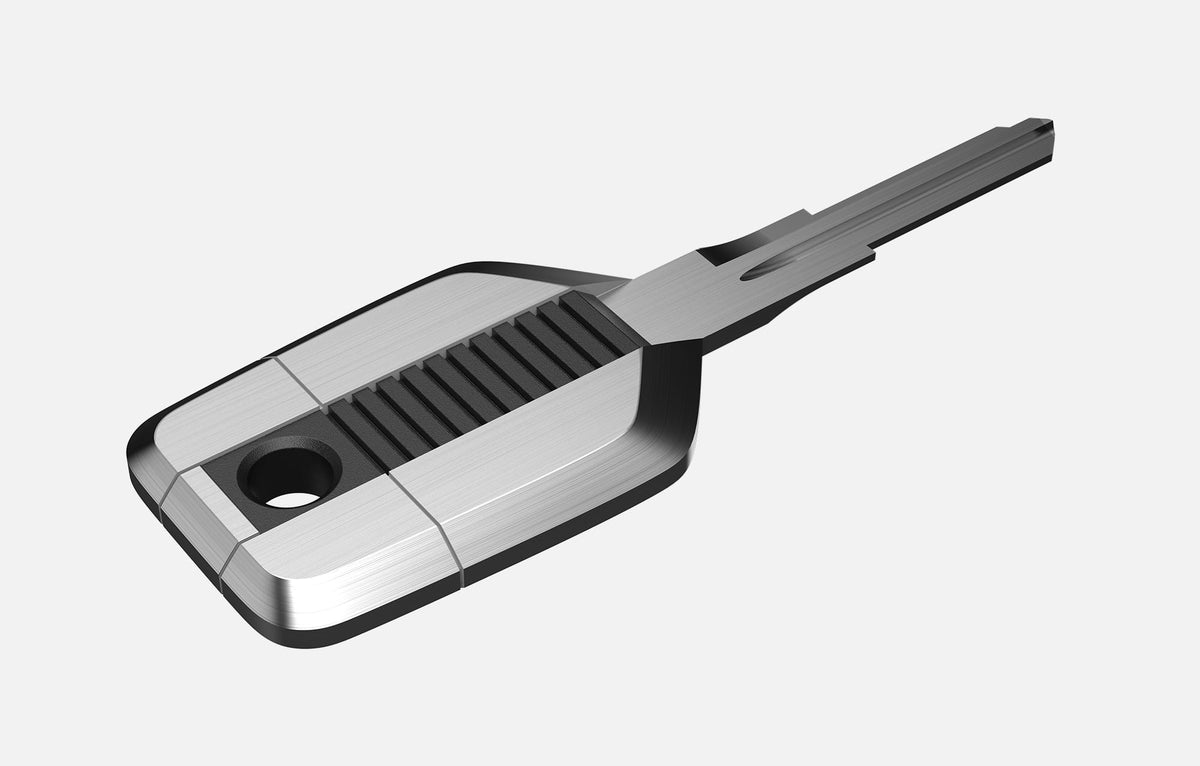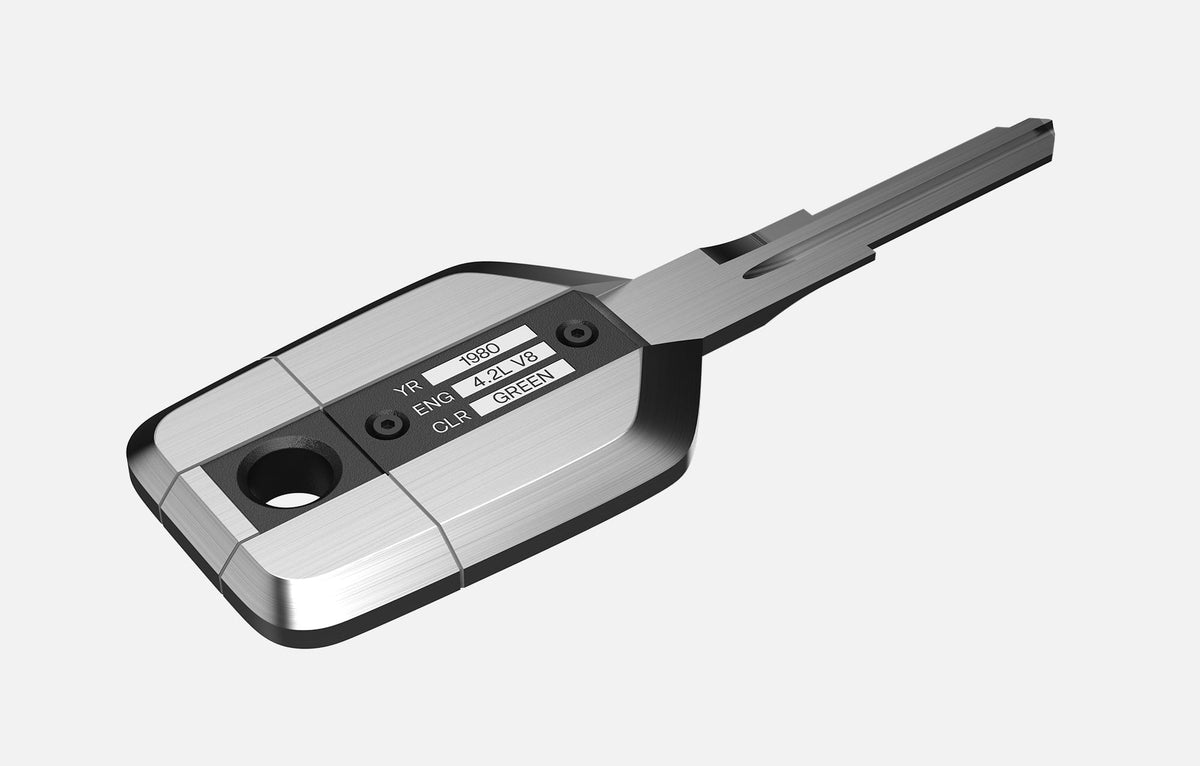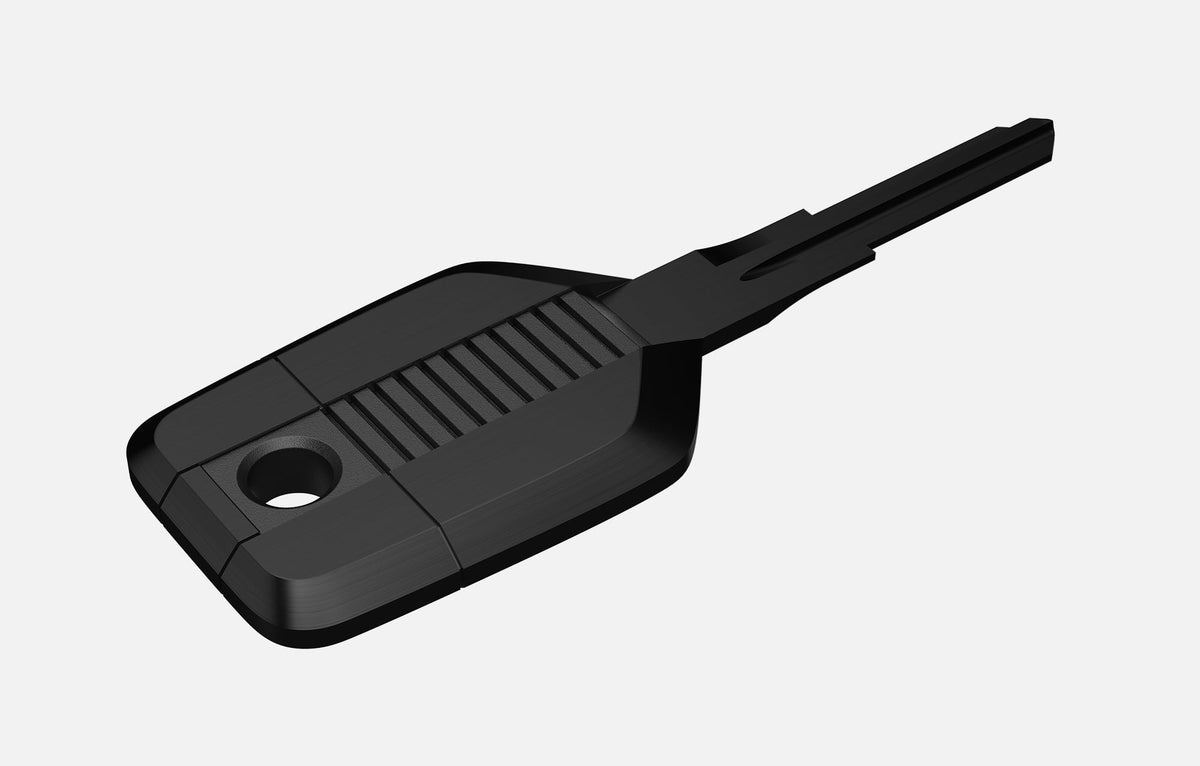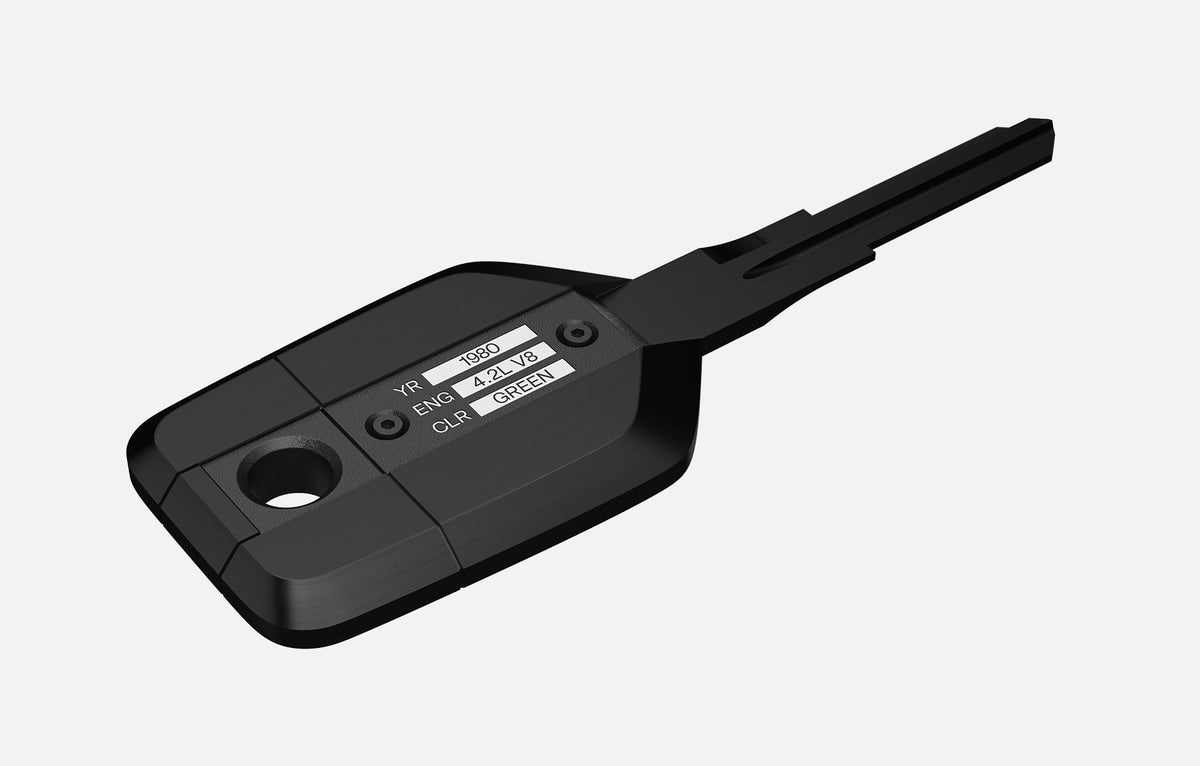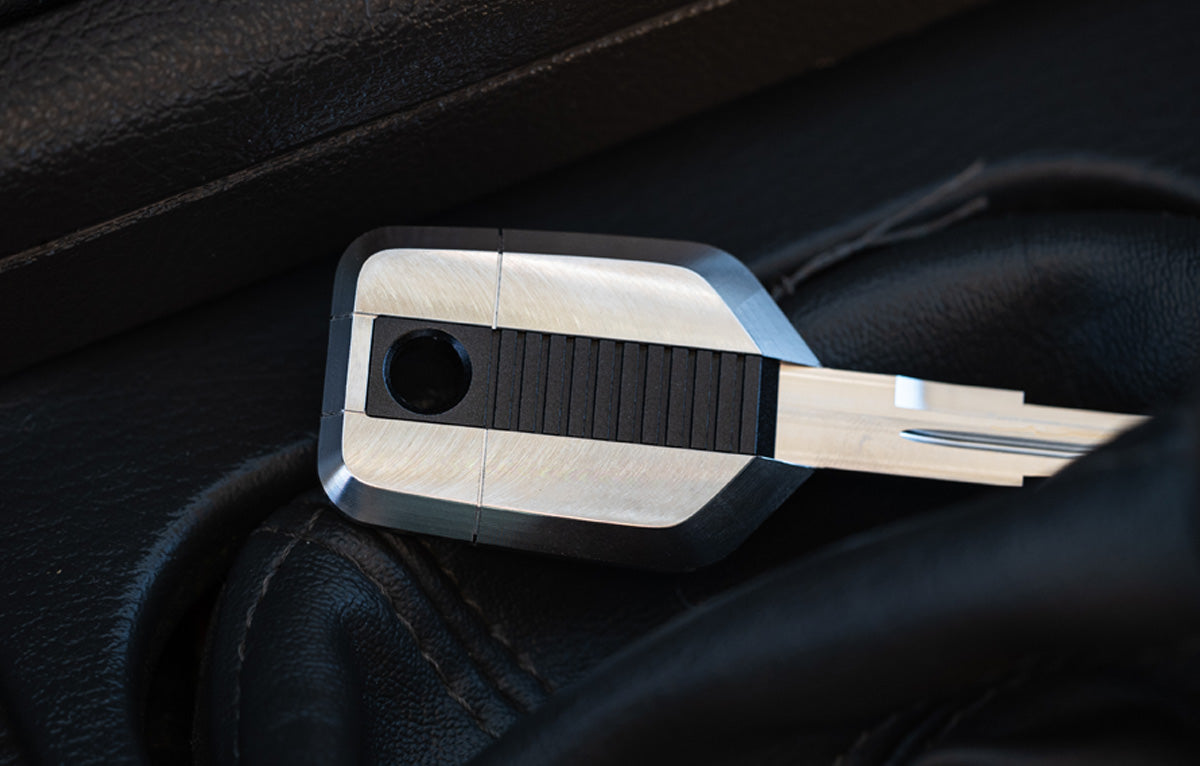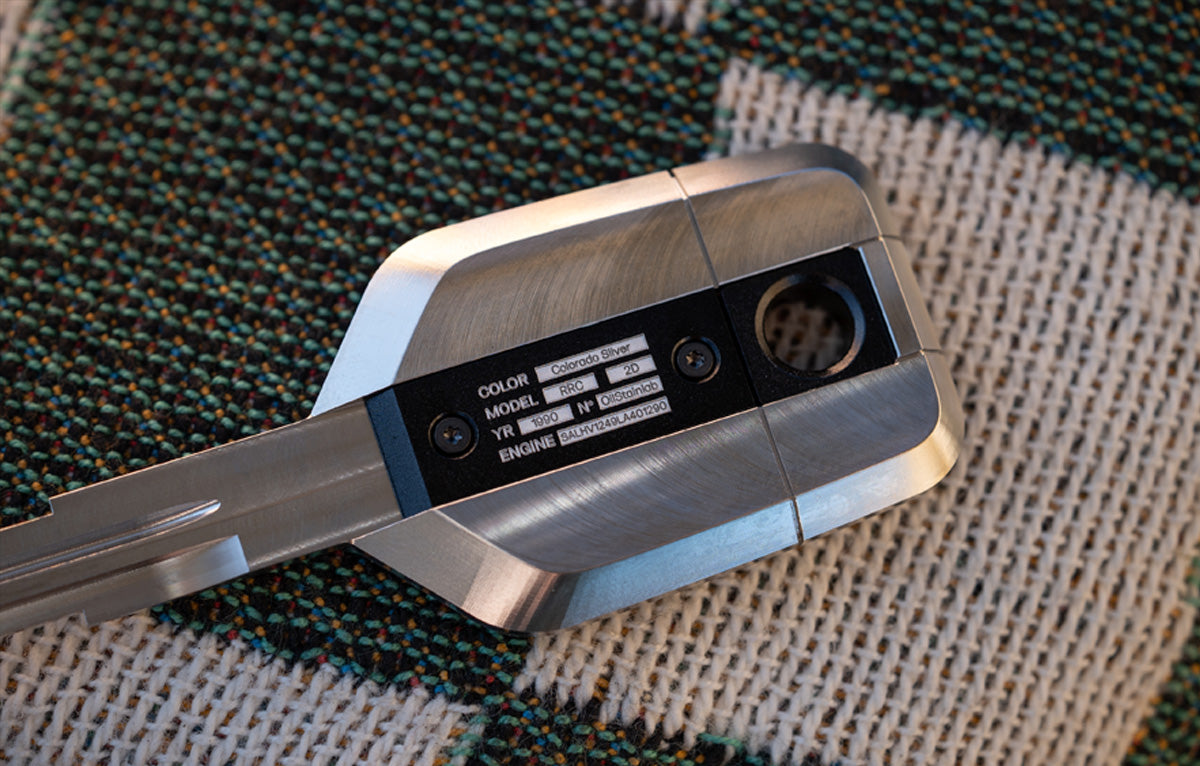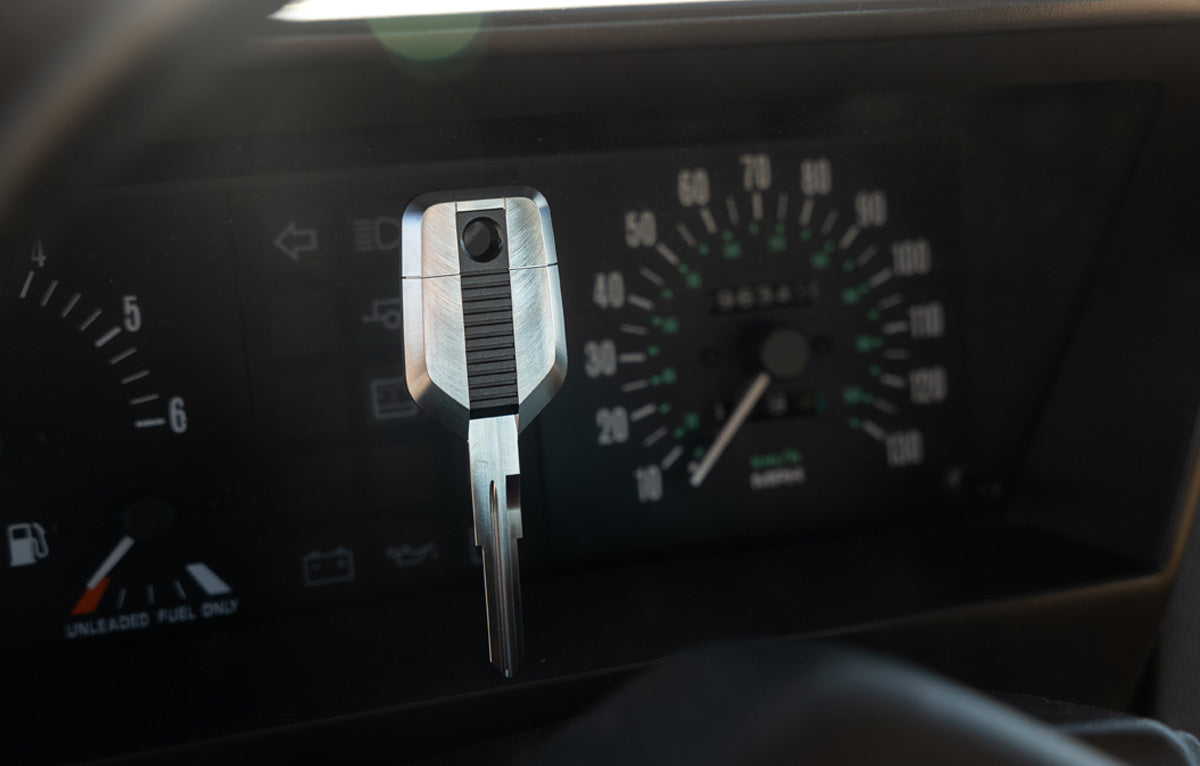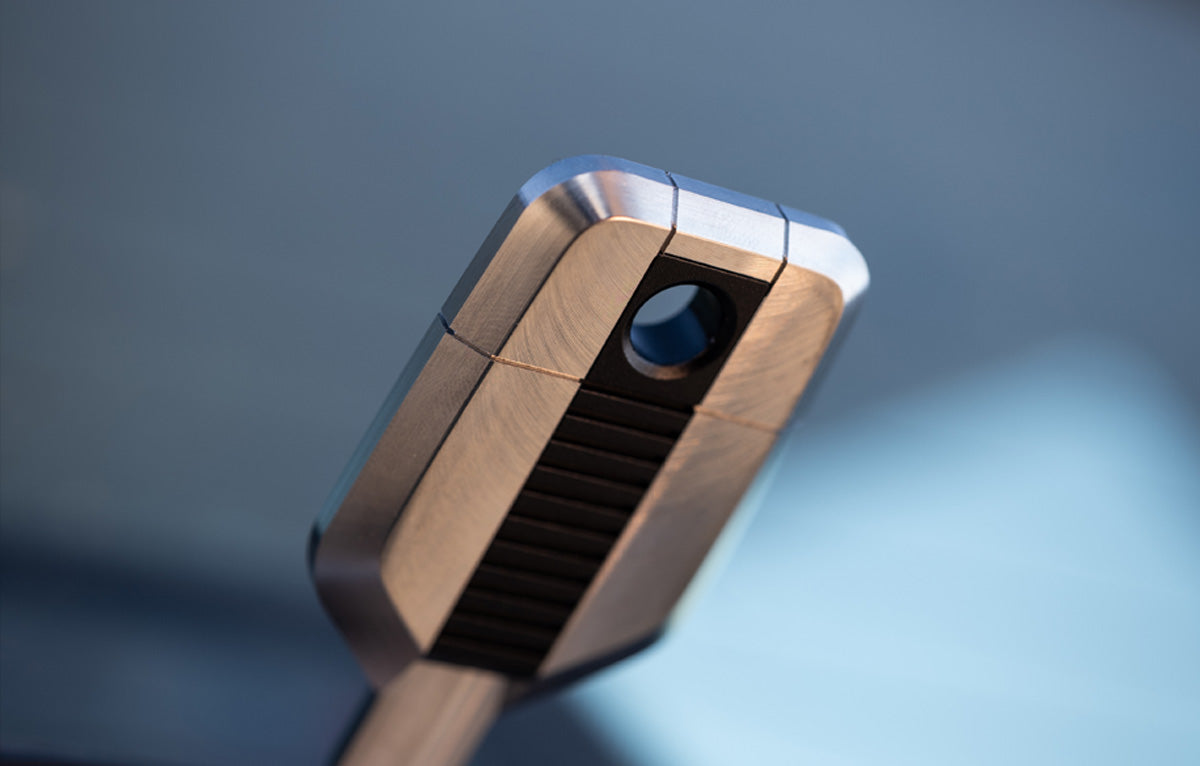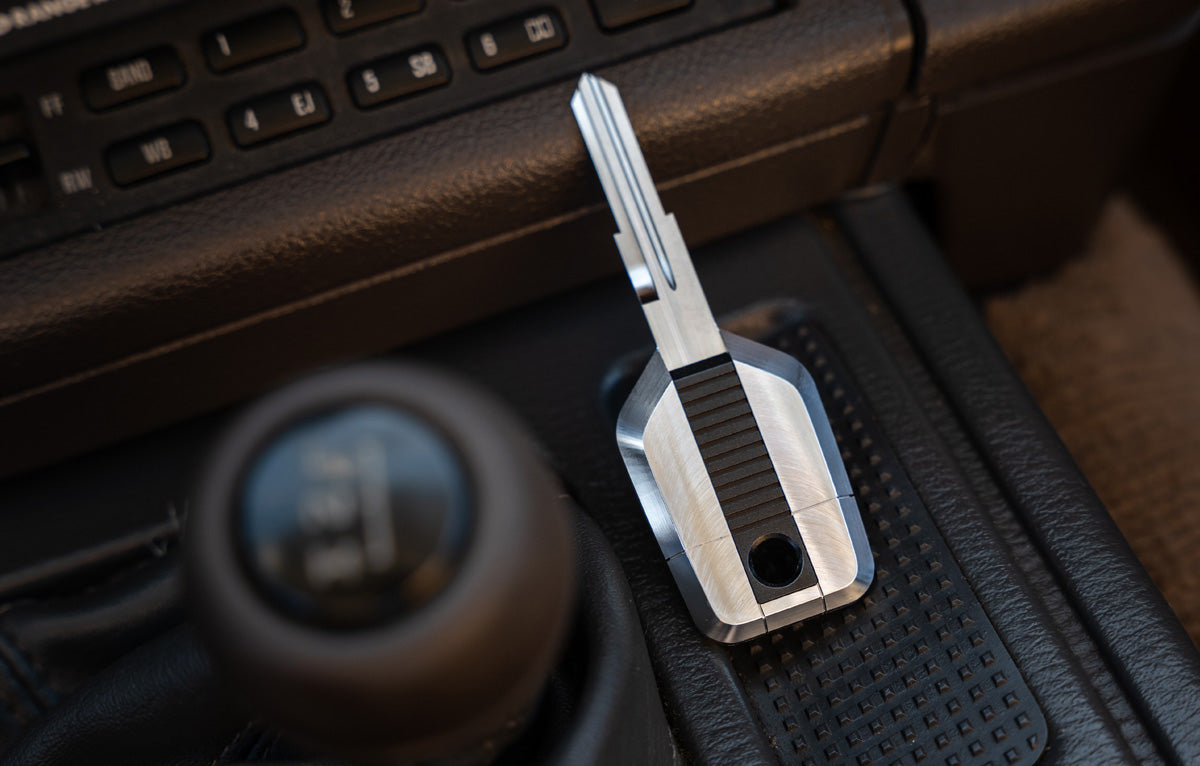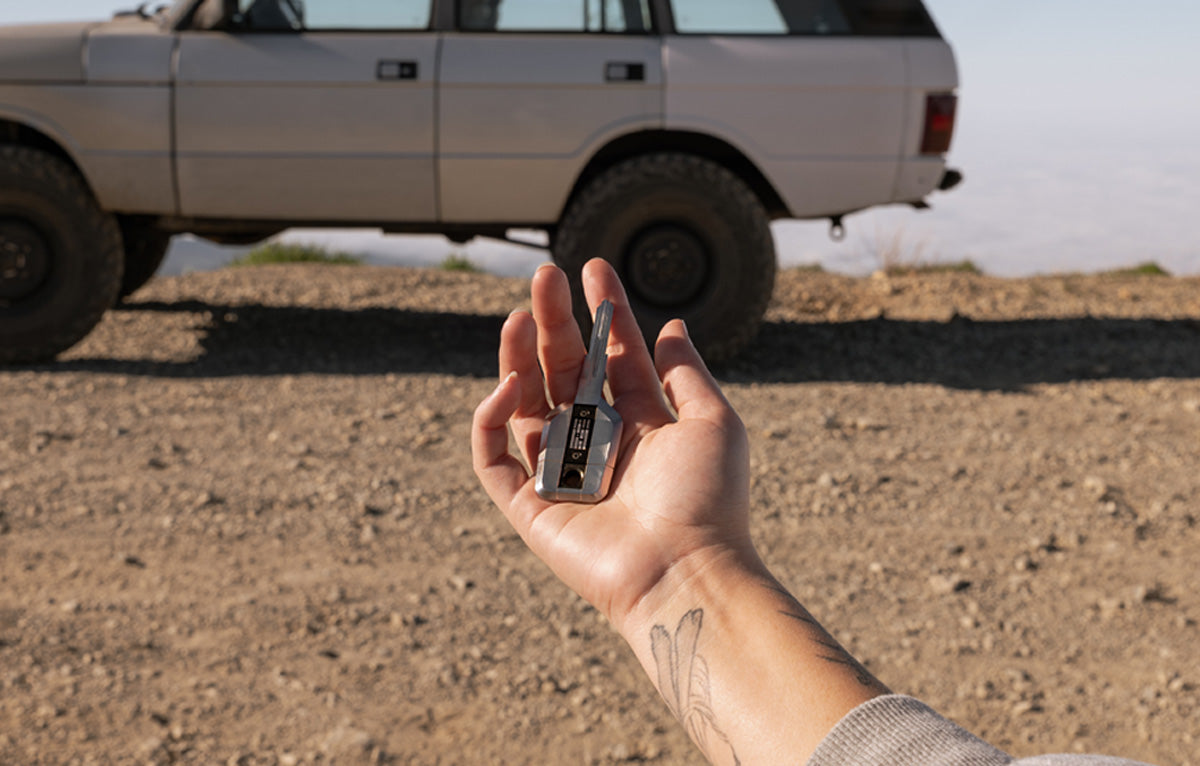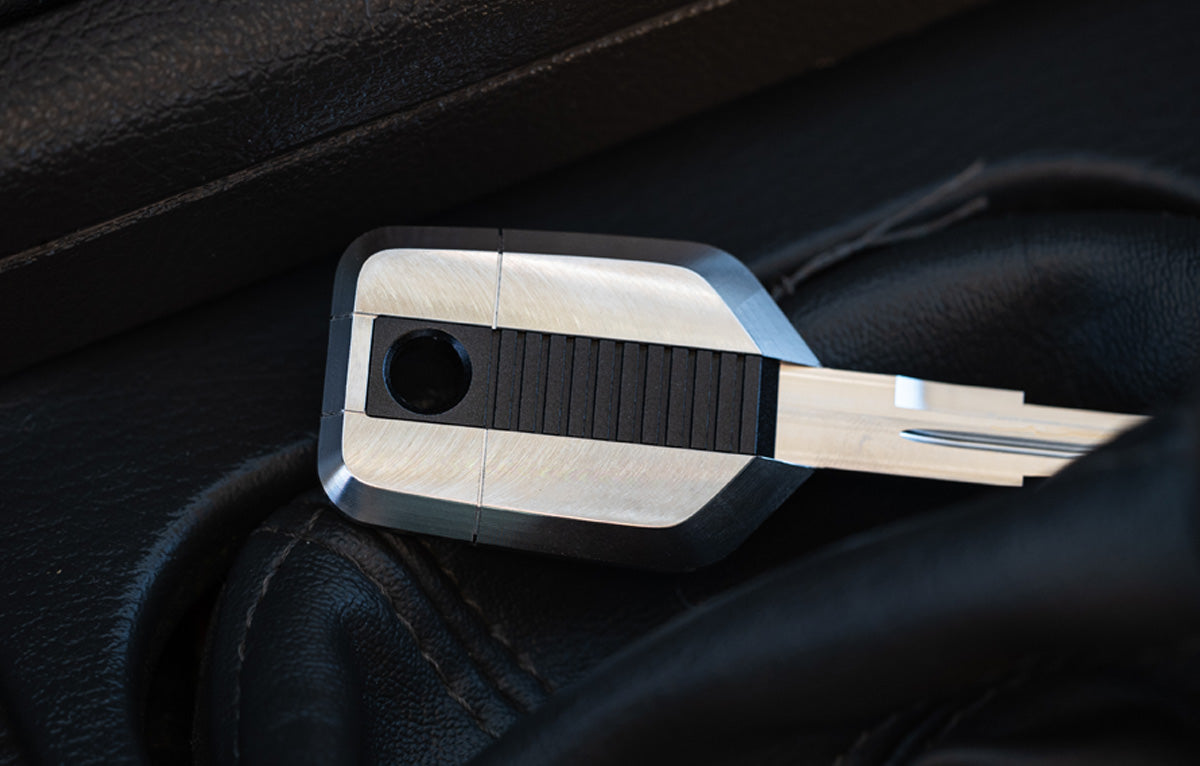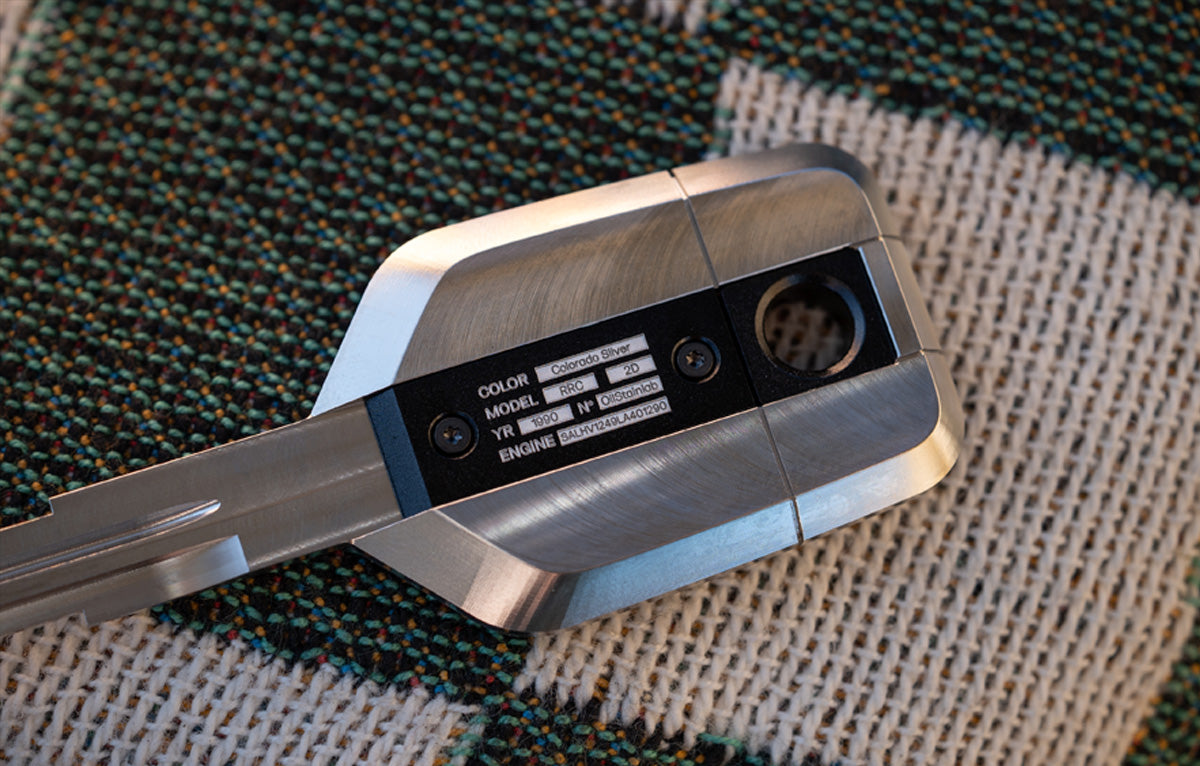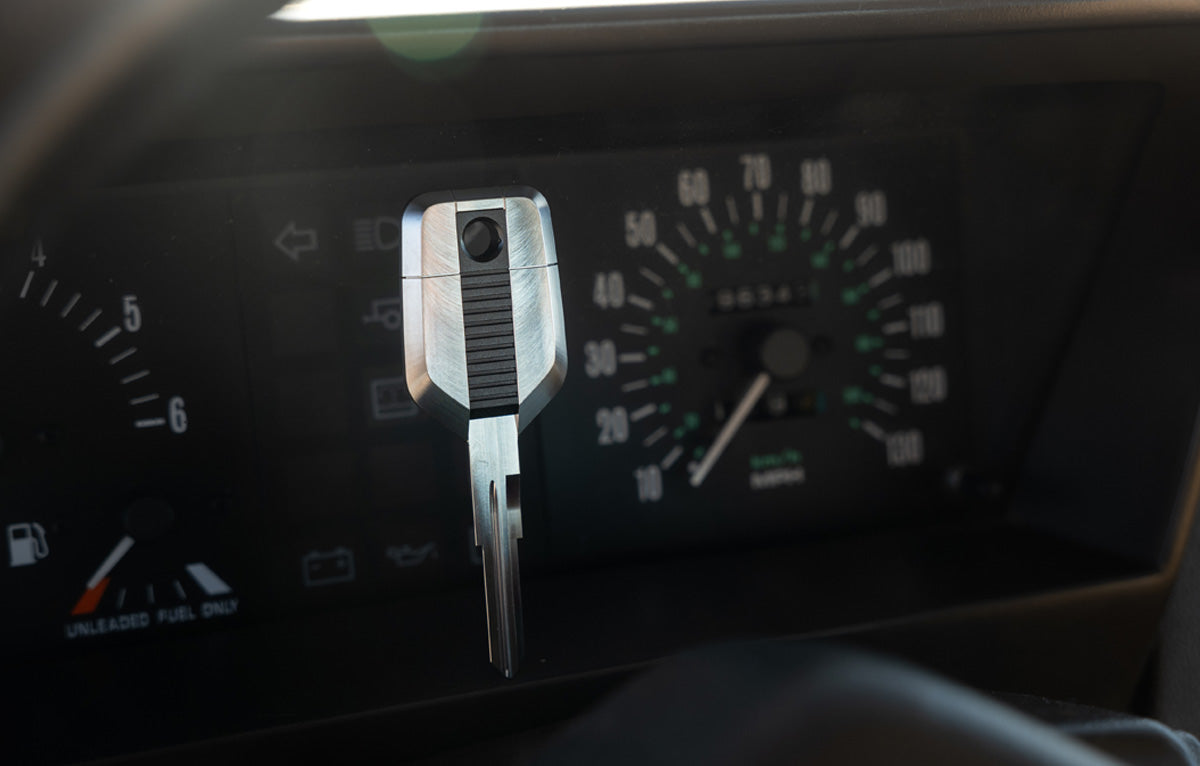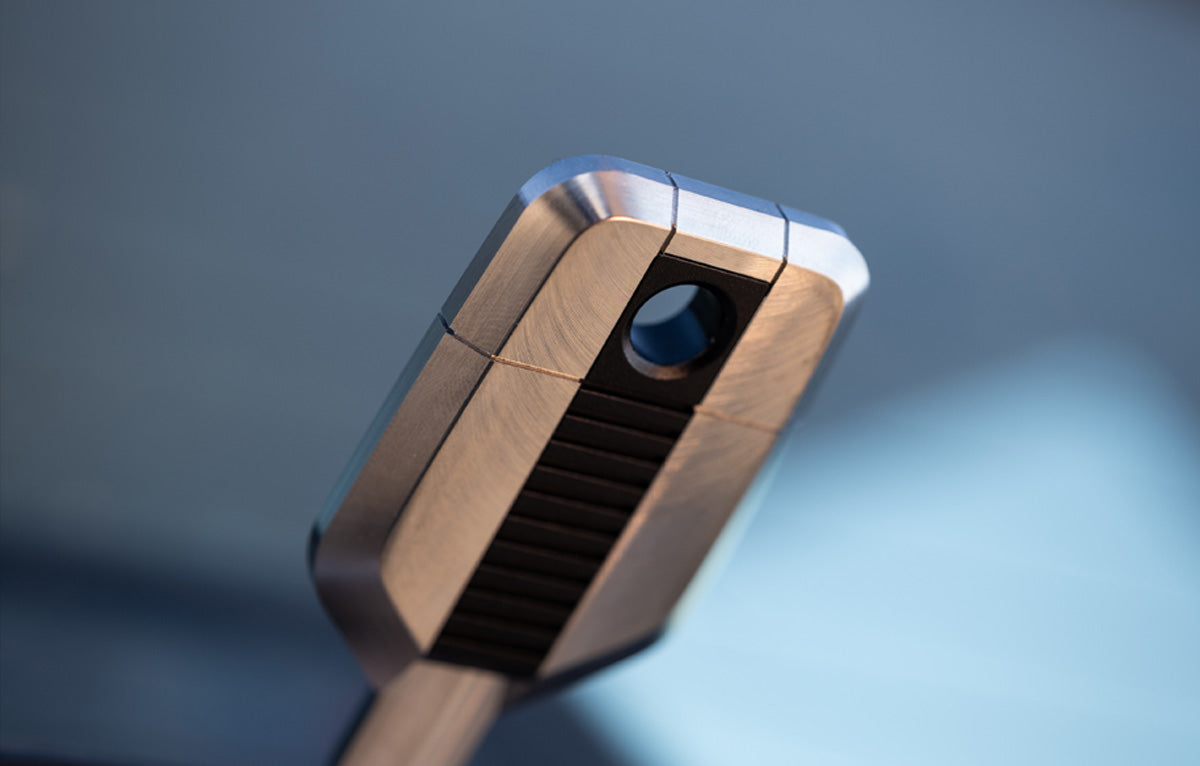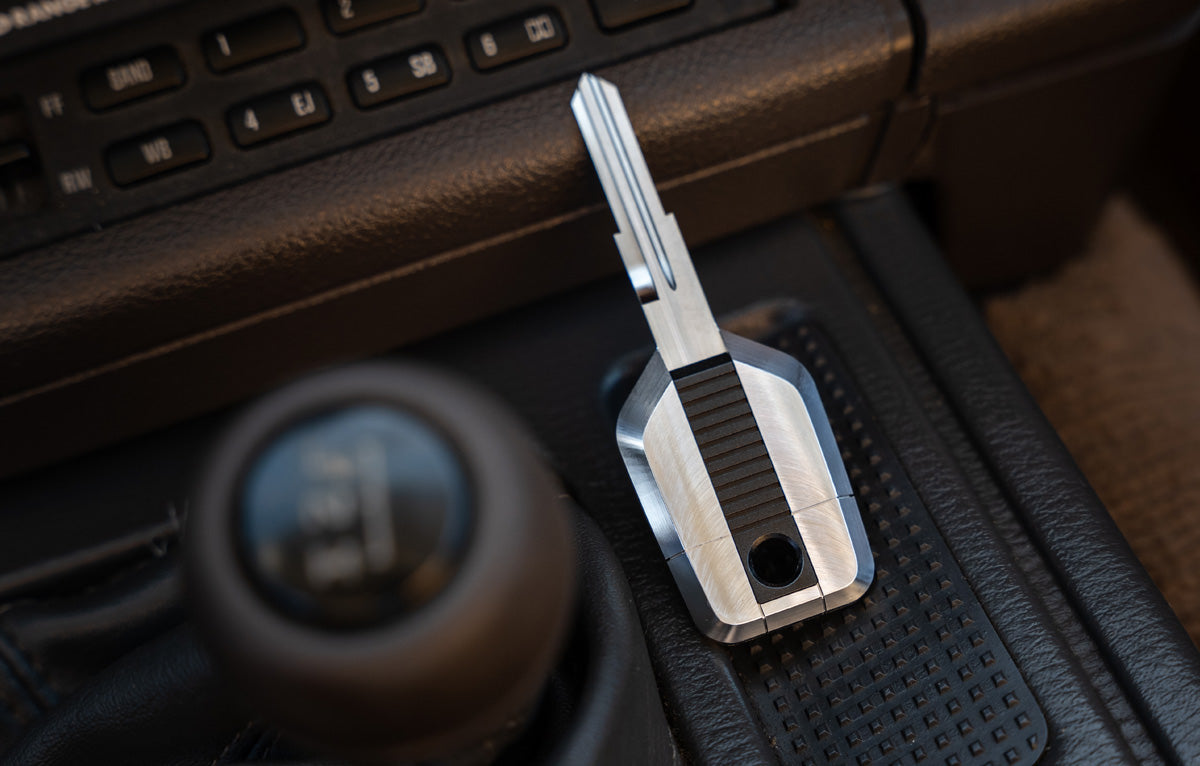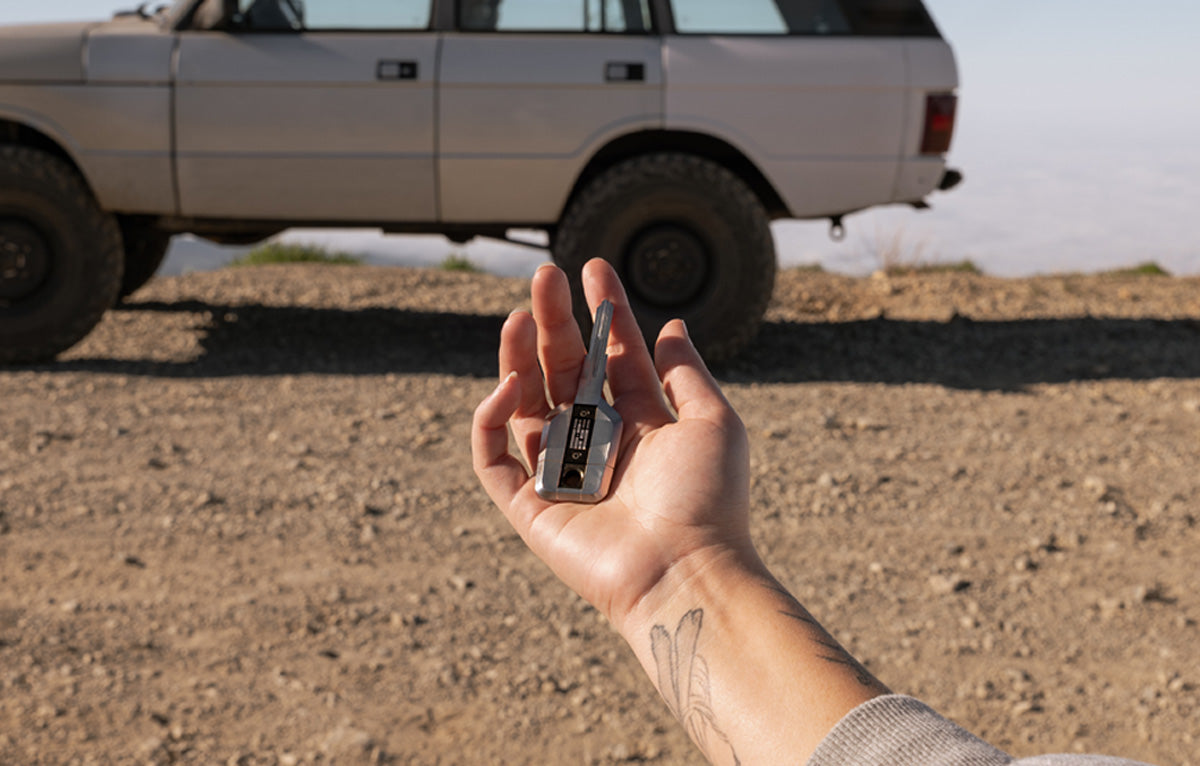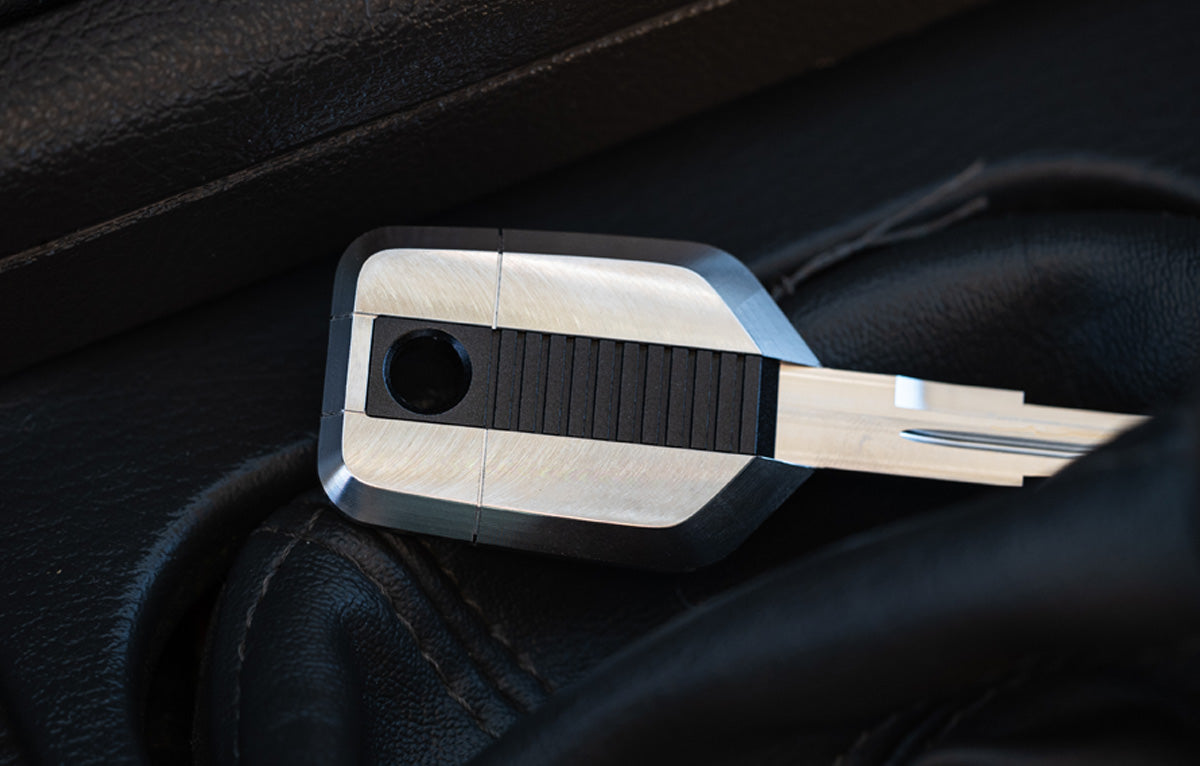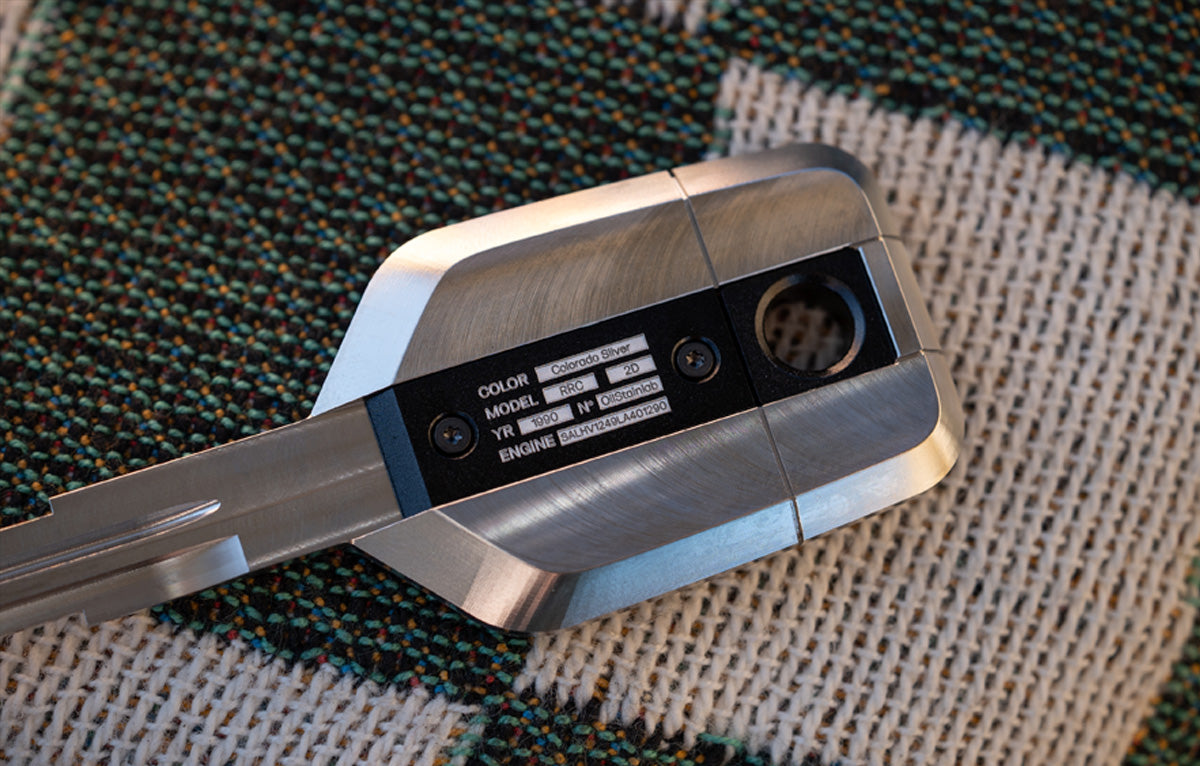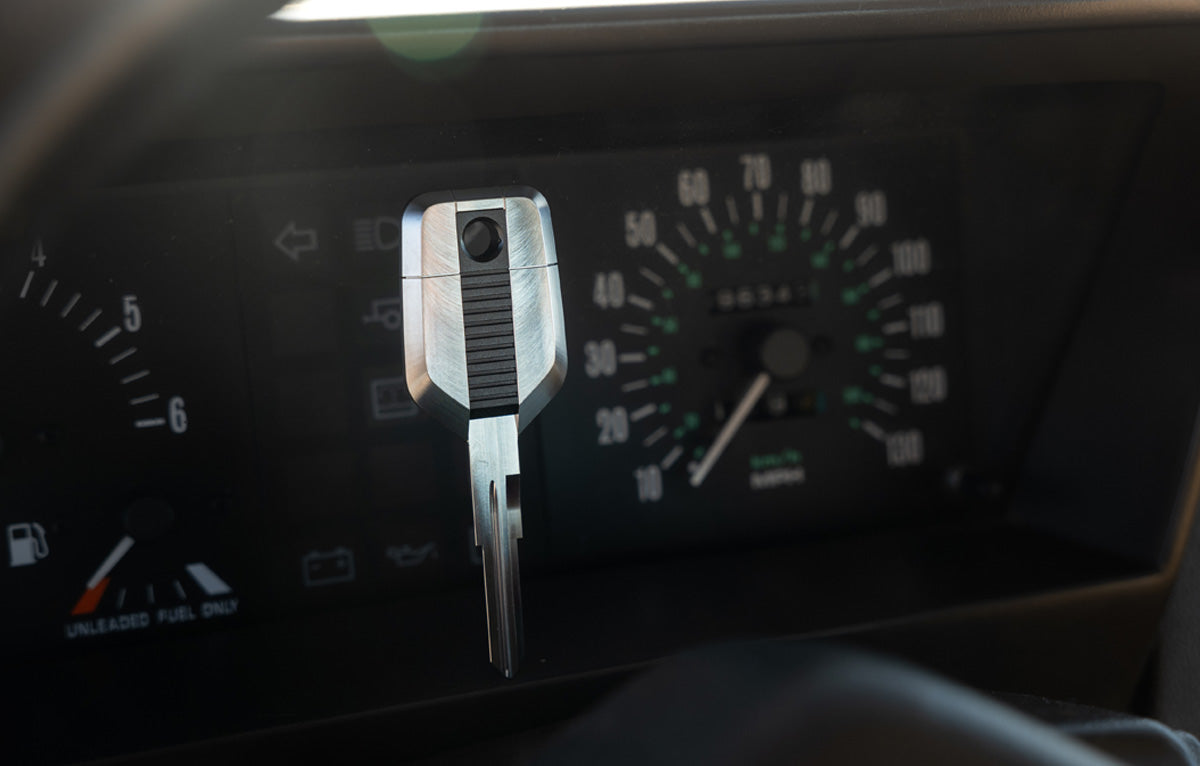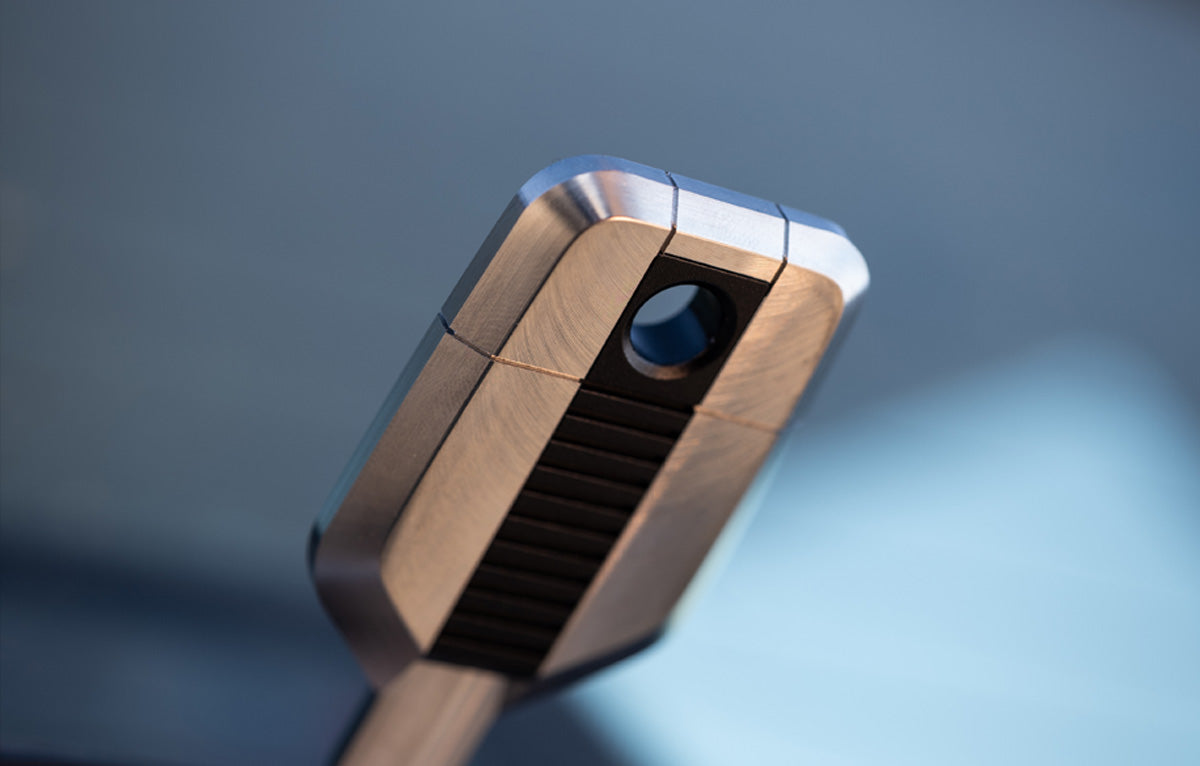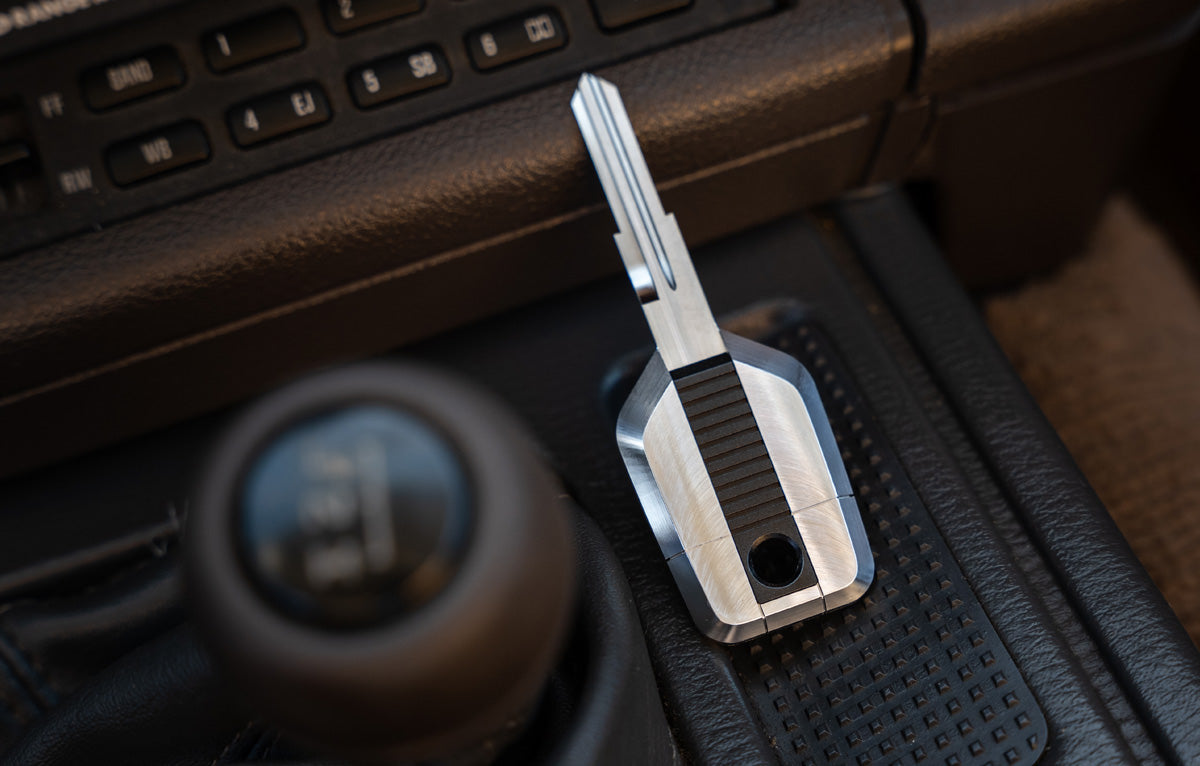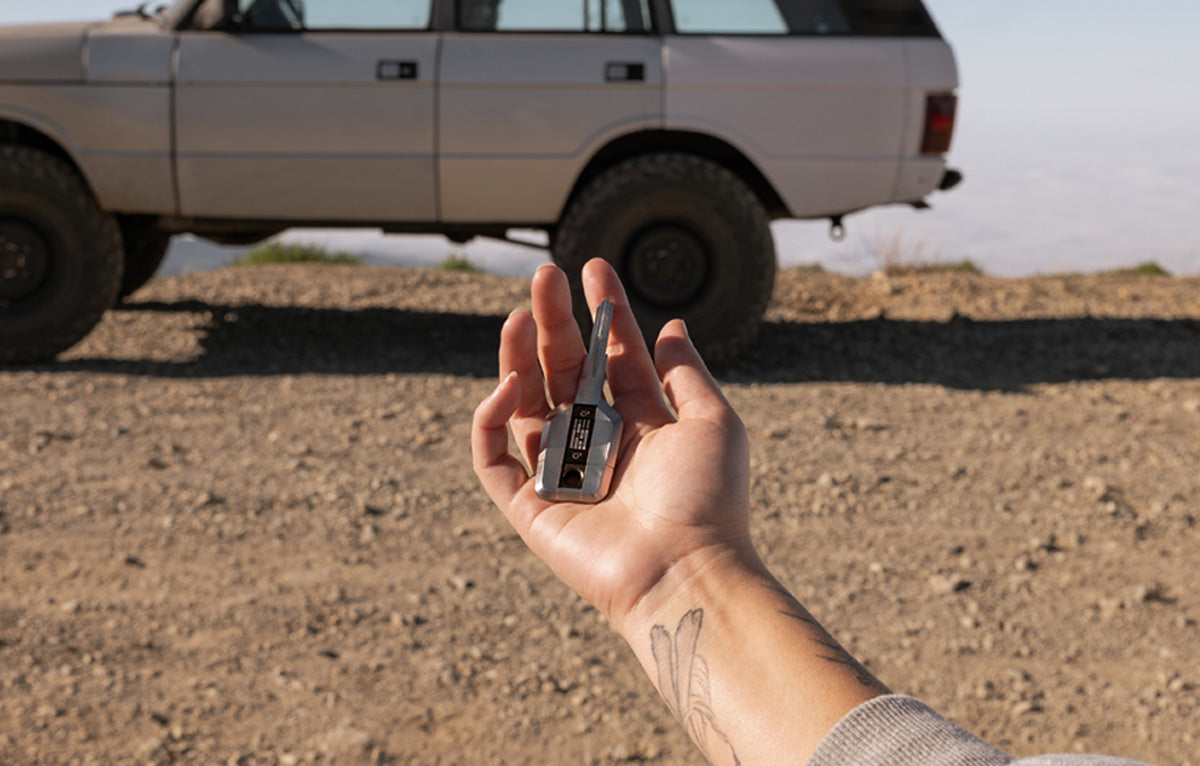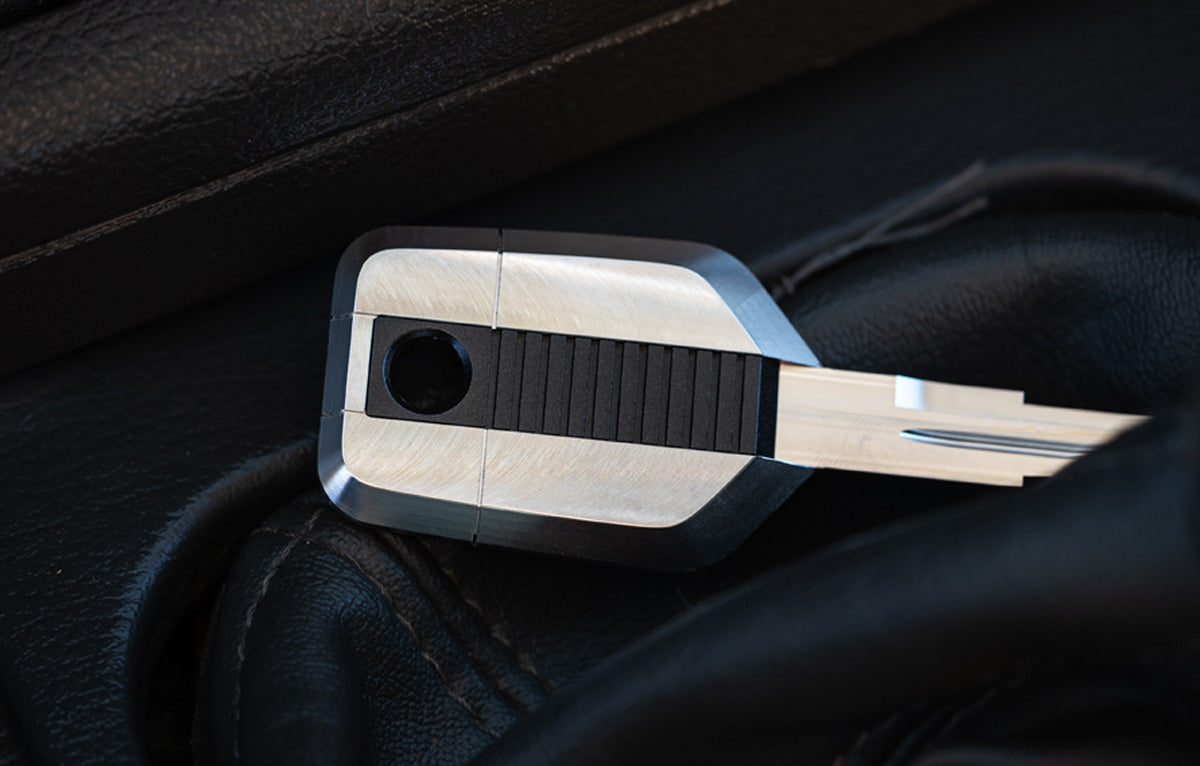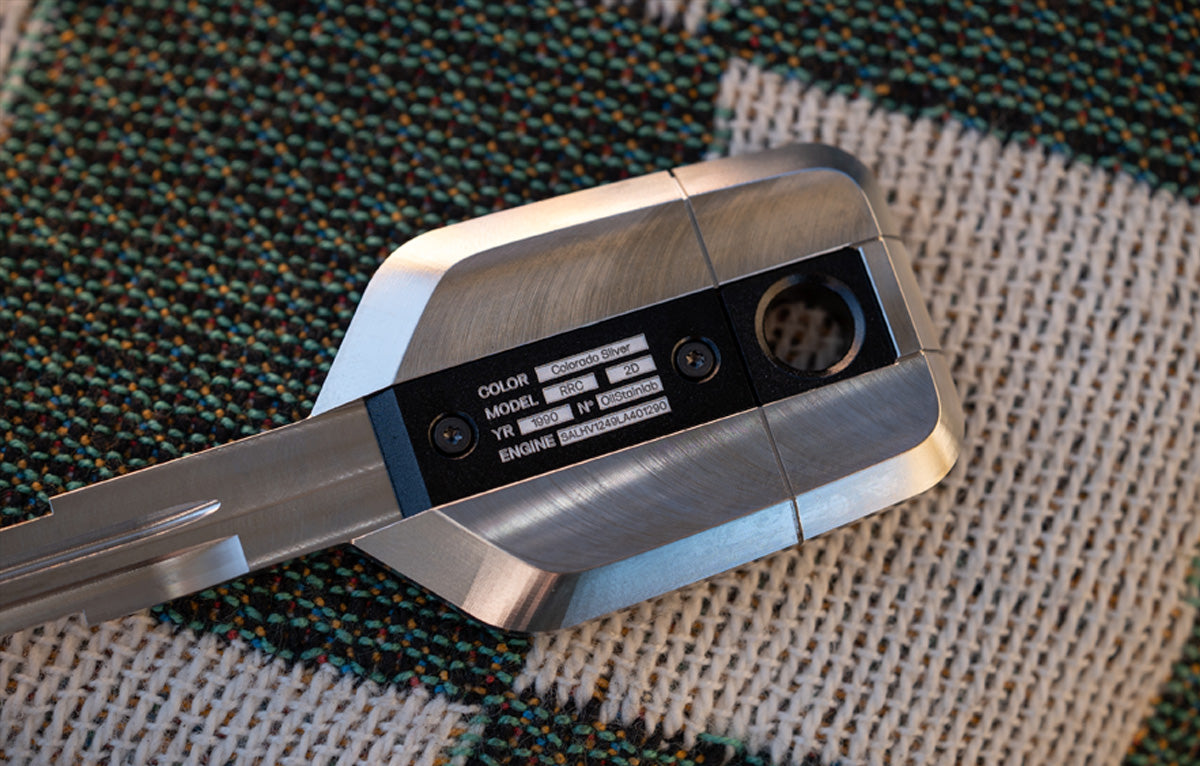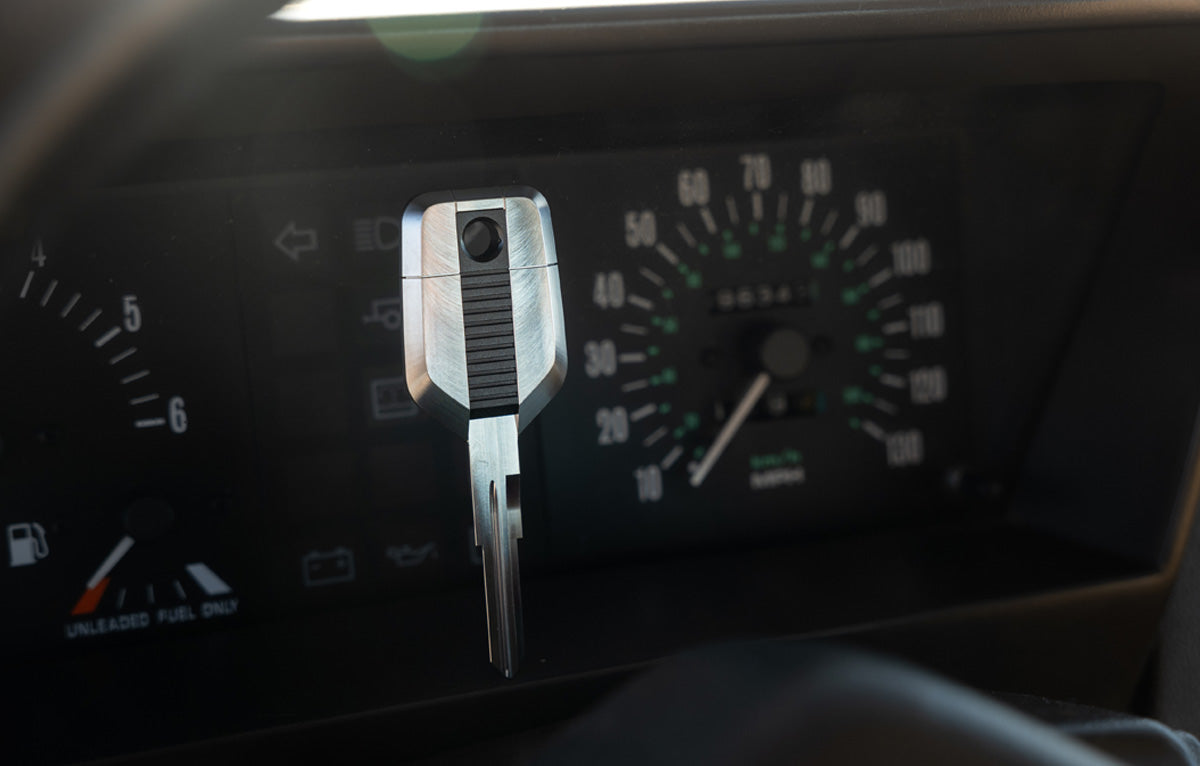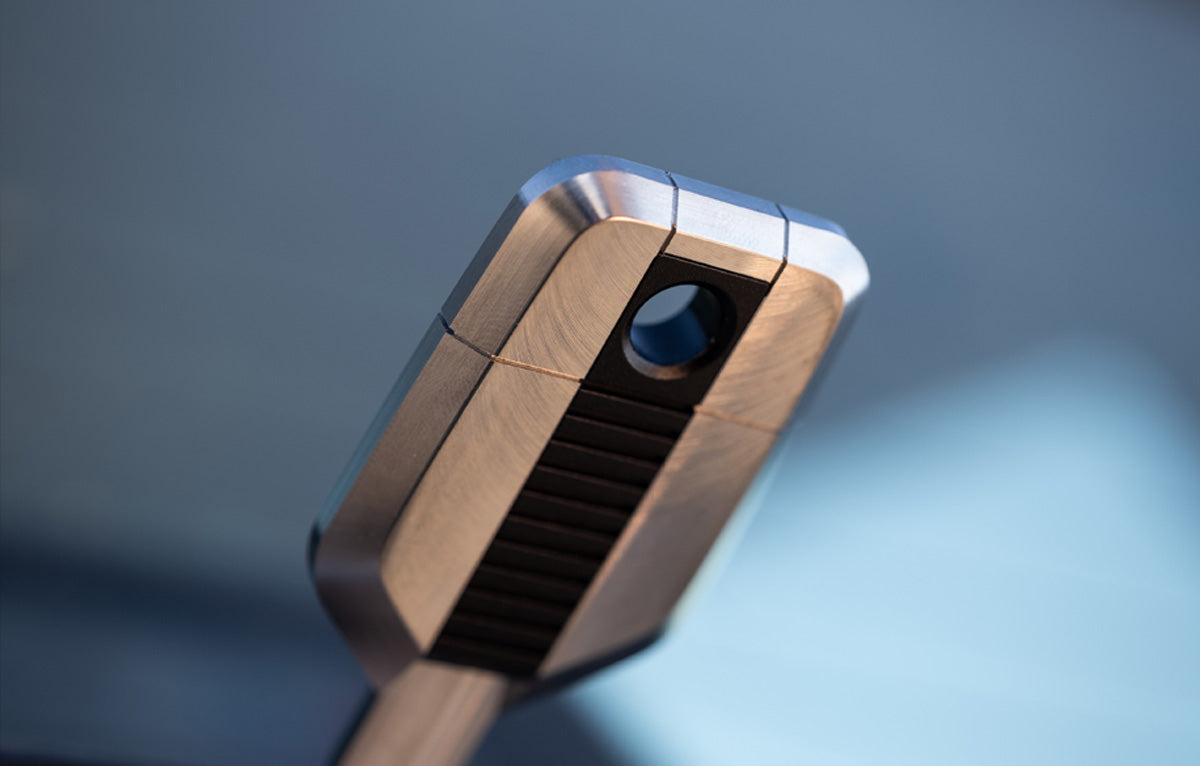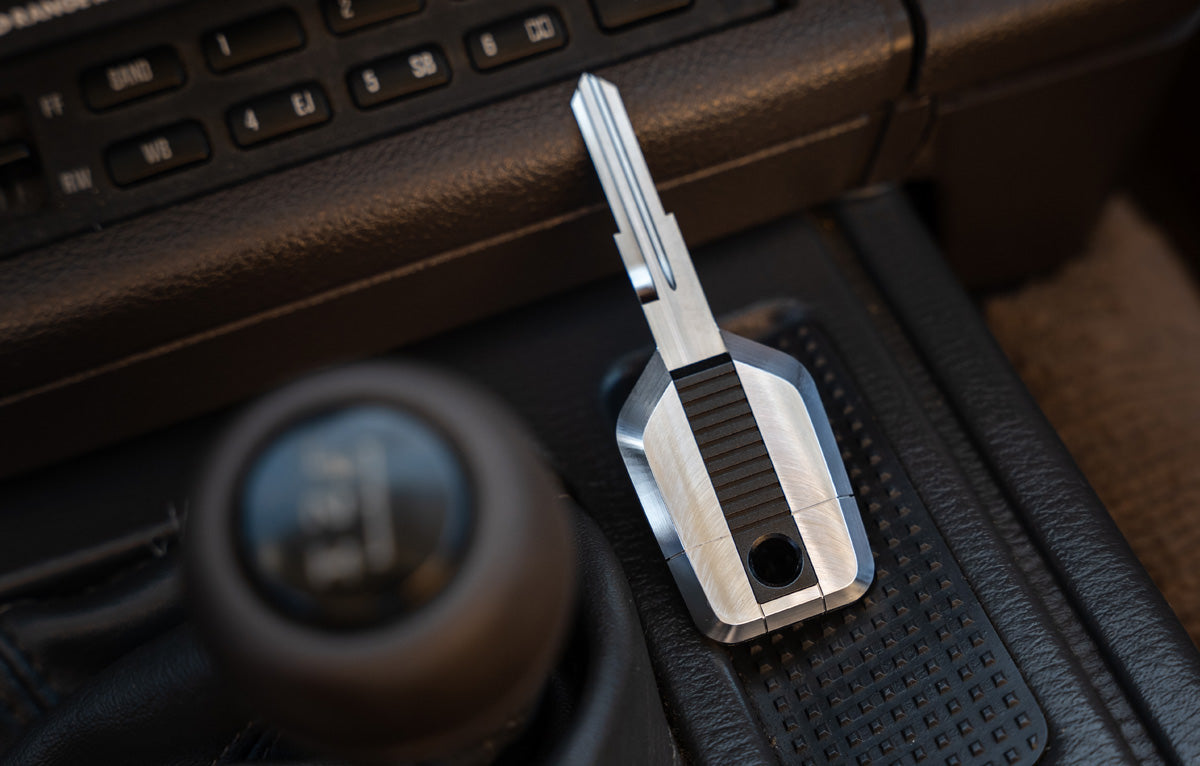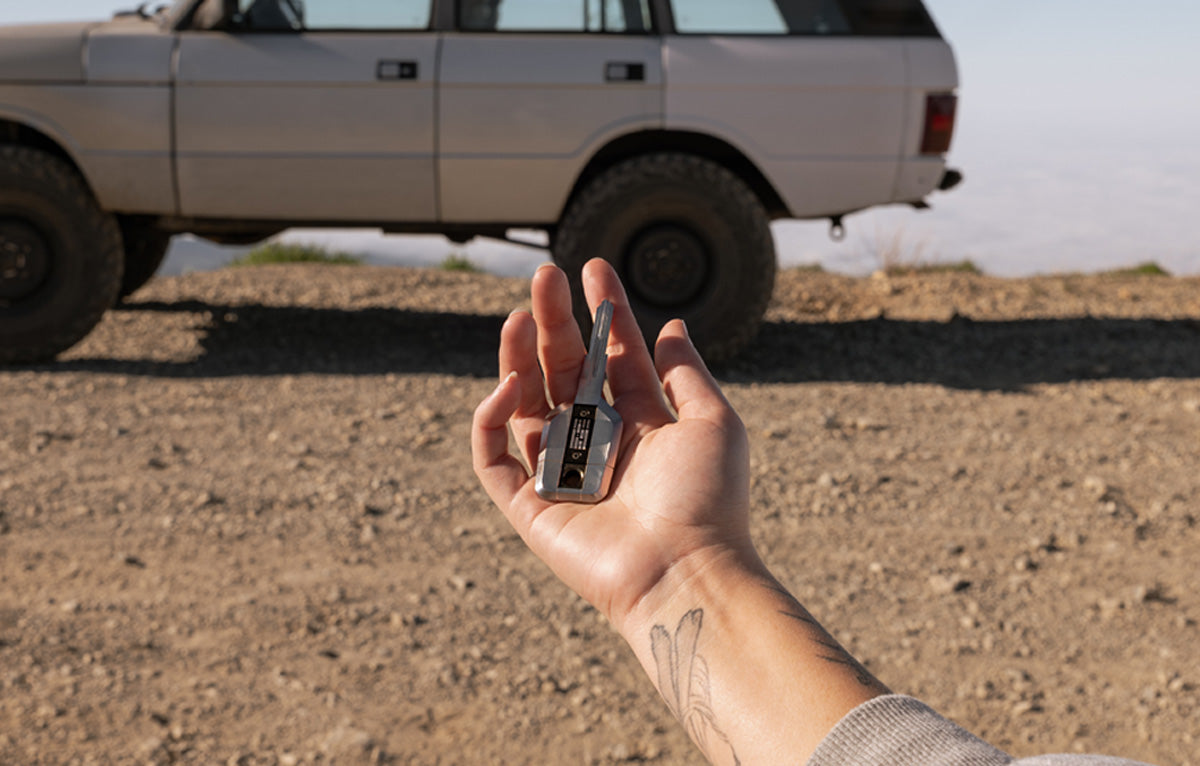 Legends—RRC
Congratulate yourself on owning the Range Rover Classic, a distinguished future-classic. The Legends—RRC is a primary ignition key for a car that founded a whole new segment of ultra-capable yet comfortable utility vehicles. 
We dub the Range Rover classic as motor vehicle royalty, representing the birth of an era comparable to the Porsche 911. It's a car that has sired a succession of designs propelling automotive culture and creating cherished memories for its owners. The Legends—RRC is a tribute to this remarkable car. 
The Formawerx Concierge will contact you post-purchase for engraving details. 
Specifications
COMPATIBILITY
1987—1996 Range Rover Classic
1985—1994 Austin Mini
MATERIAL
Perpetua Stainless Steel™
Anodized Black Aluminum
CNC Machined to Swiss Standards
DLC — Diamond Like Carbon
WHAT'S IN THE BOX
Legends RRC Keypiece
Keypiece Preservation Capsule
Authentication Card
Polishing Cloth
ORIGIN
Designed in California, USA
Crafted in USA
---
Future-Classic
'A Car For All Reasons,' the Range Rover Classic represents the first vehicle within the fabled namesake which arguably still remains the best. With a combination of on and off-road prowess, unparalleled interior comfort, and iconic utilitarian styling, this automobile represents the true birth of the Sport Utility Vehicle.
This project was originally a bespoke commission that was allowed to be shared with the public. With a British family's devotion to their nine Range Rover Classics, this design evolved considerably over the course of several years. The final reference offers a silhouette that echoes the rearward sloping roofline, mathematical chamfers mirroring the car's character lines, & an obsidian aluminum insert harking back to the inaugural generation's grille / headlamp graphics. The Legends—RRC represents an embodiment of a legacy and a fusion of innovation with tradition.
Additional Services