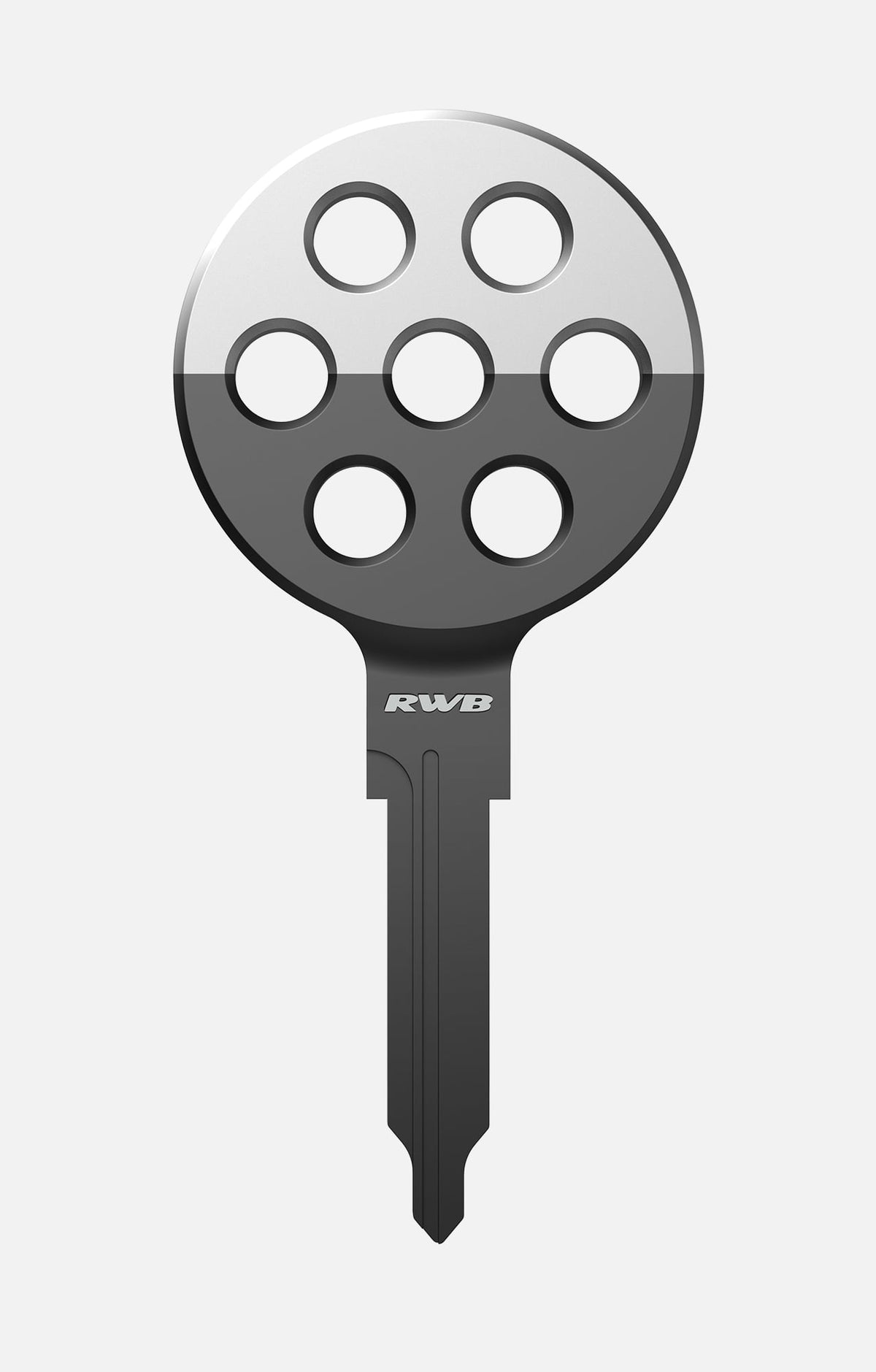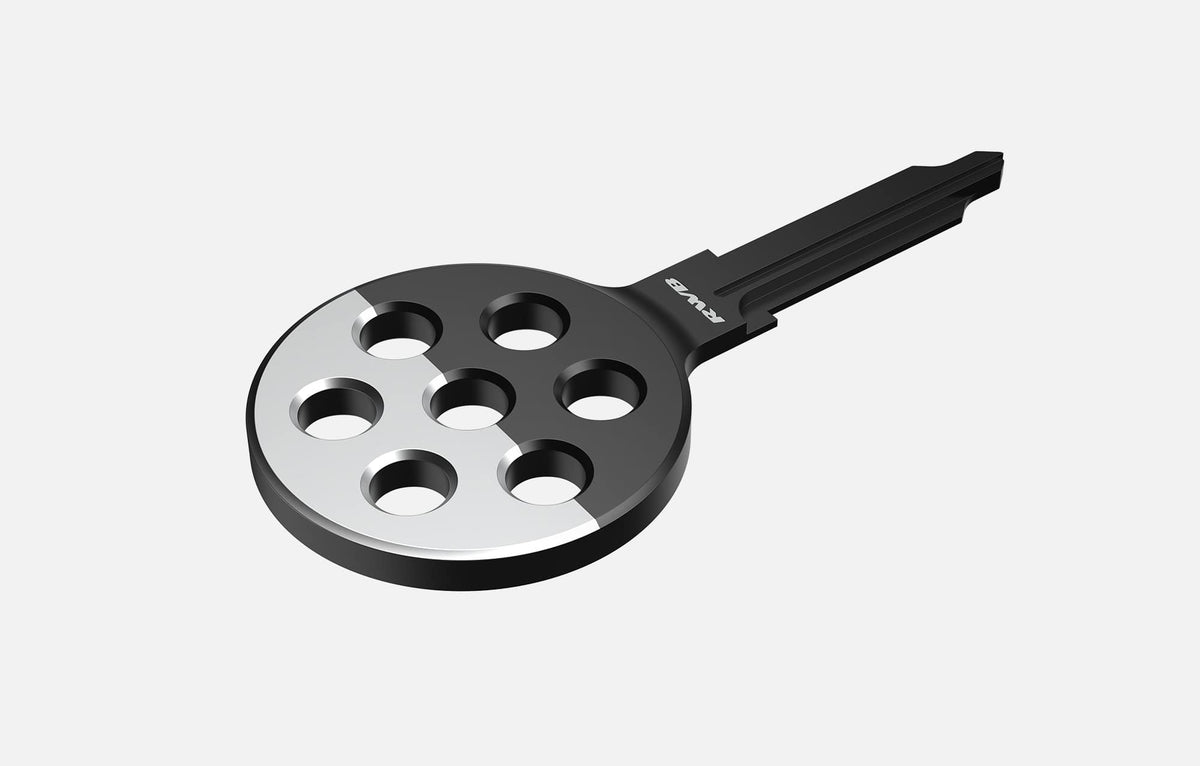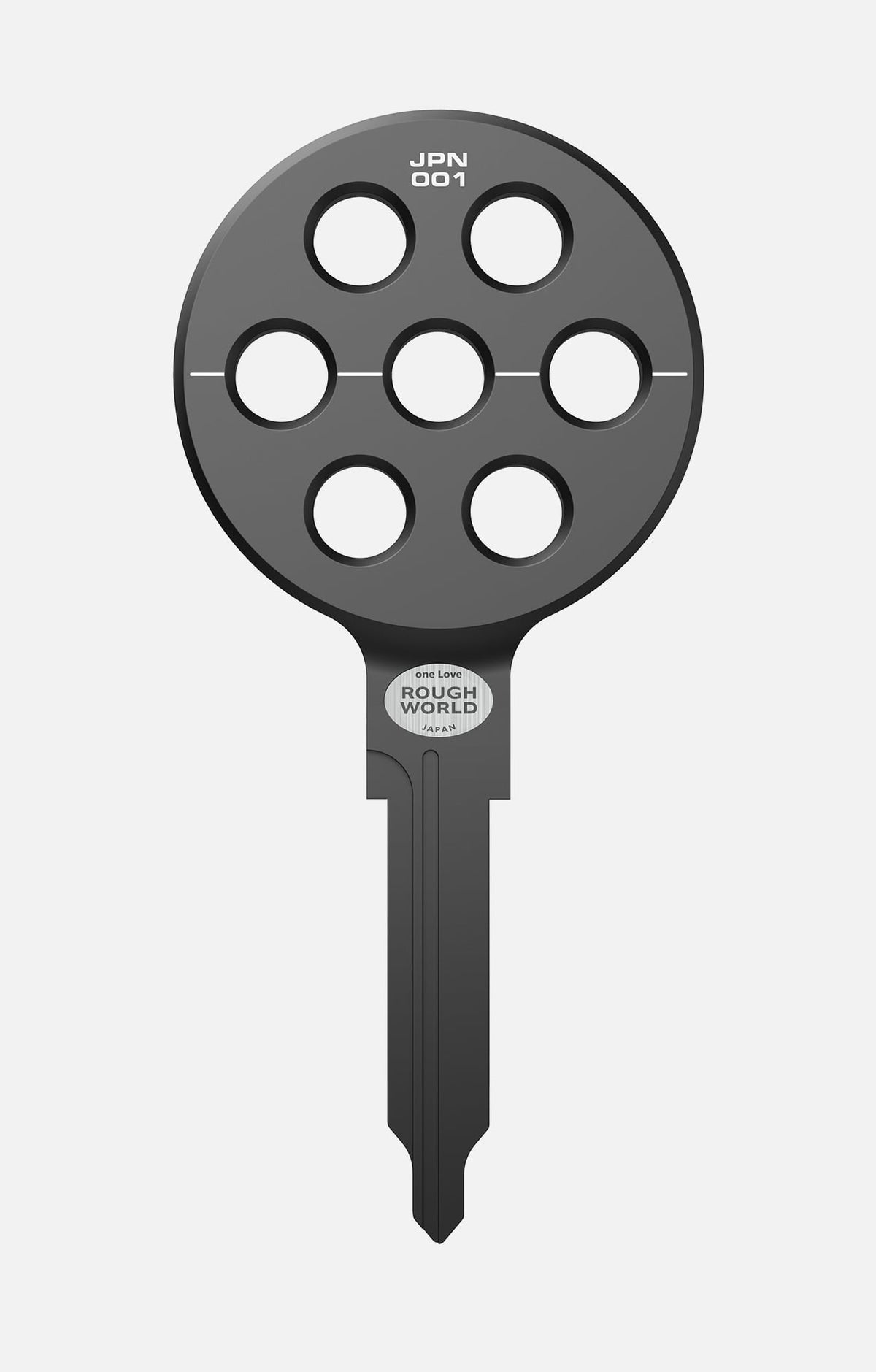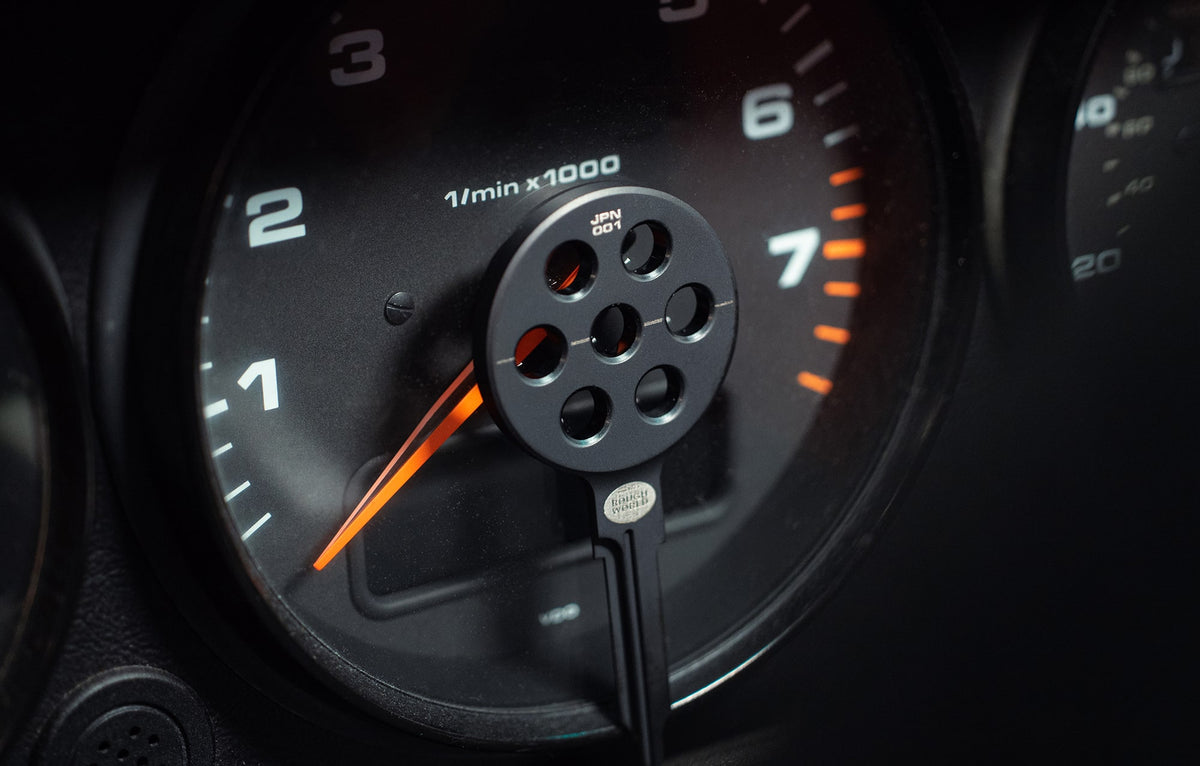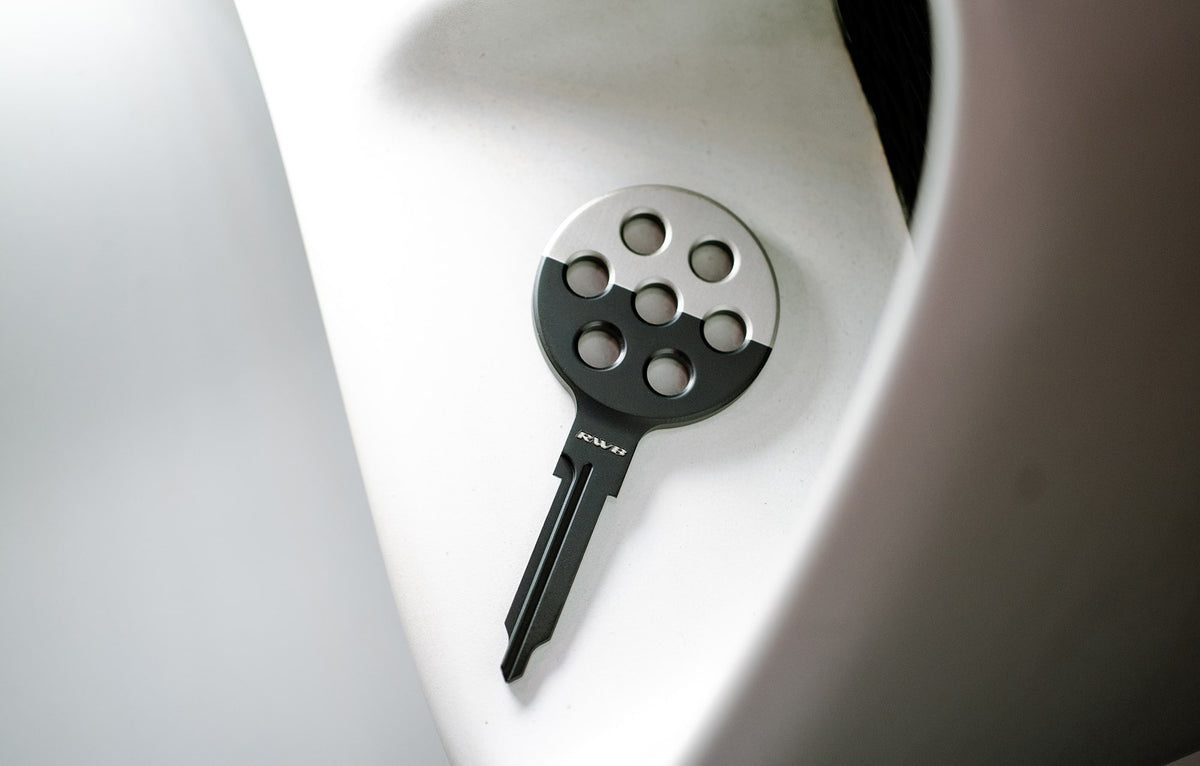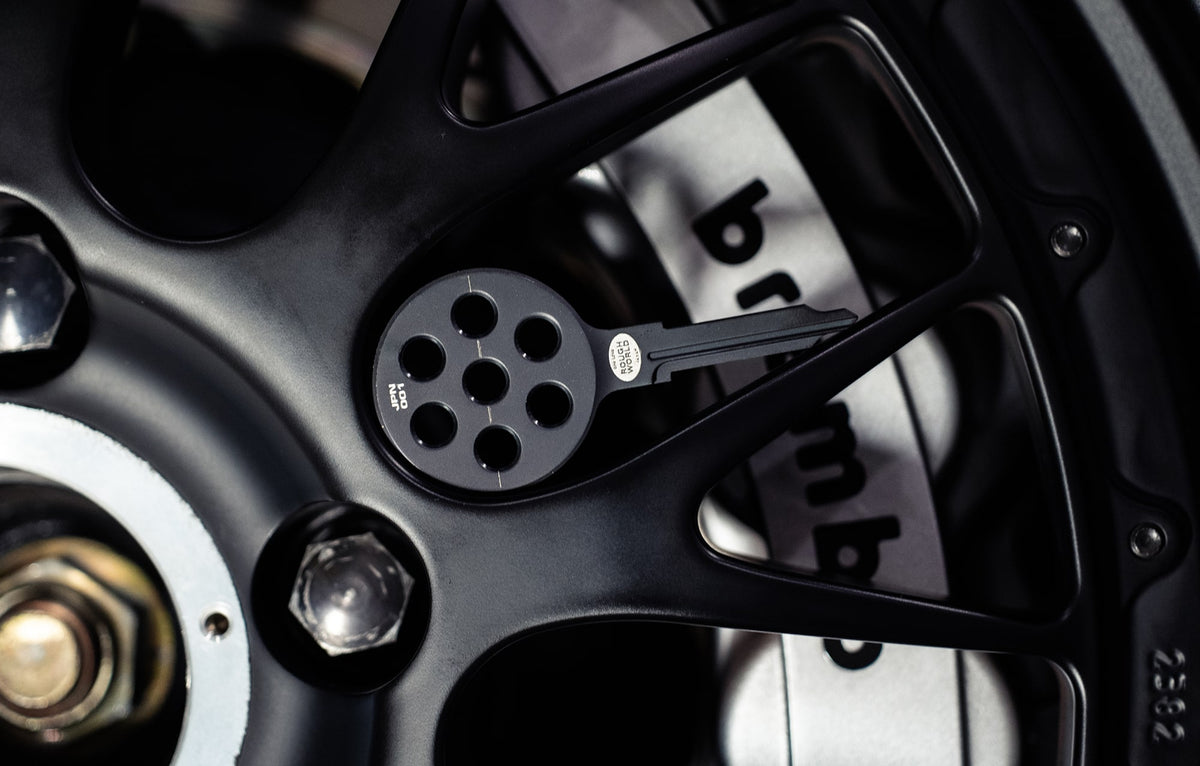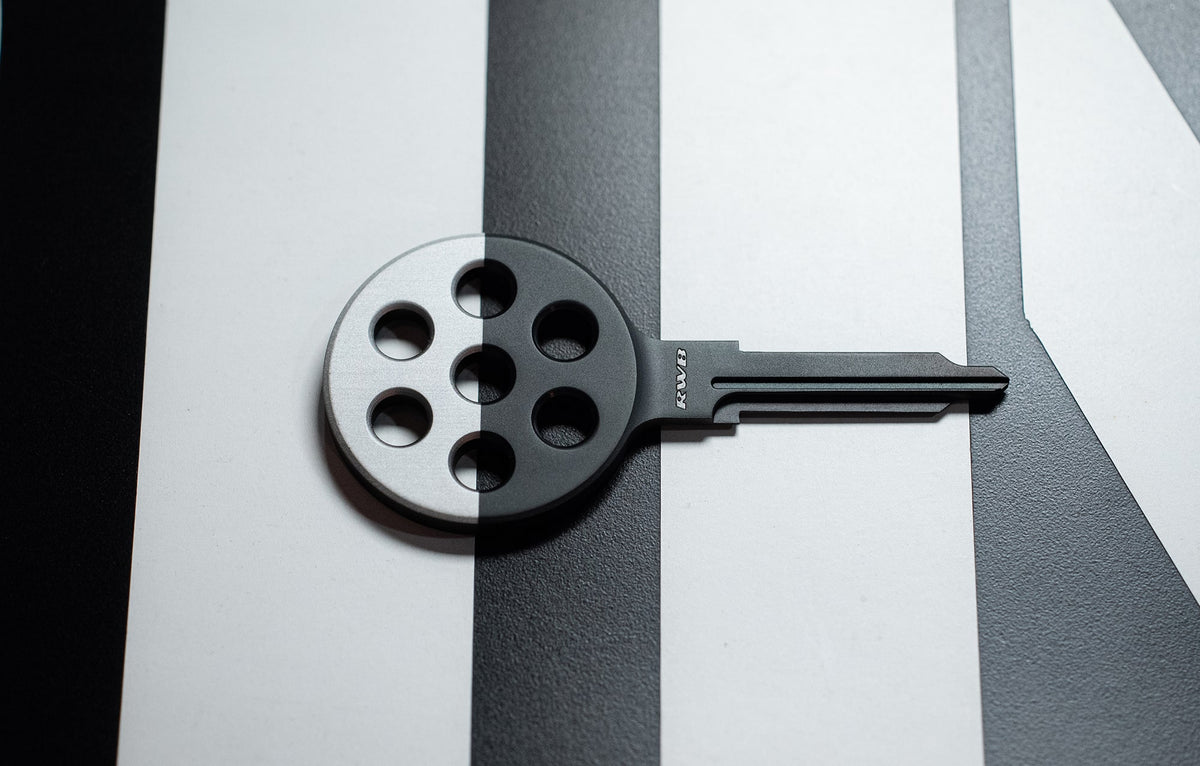 Legends—RWB LeMans¹⁷
It's time to hotrod Porsche and Formawerx. The notorious Porsche tuner RWB (RAUH-Welt BEGRIFF), founded by Akira Nakai, wanted a Rough-World interpretation of the classic LeMans keypiece. Keep a memento of artistic rebellion in your pocket. 
True to form, the limited Legends—RWB LeMans¹⁷ shows a 2-tone finish representing the duality of modifying a car, many already deem perfect from the factory. The shank shows a deep-engraved RWB marking on one side with the original 'One Love, Rough World, Japan' marking on the opposite side. RWB owners with proof of ownership may modify their key to include build number and location at the top of the grip.  

Specifications
COMPATIBILITY
[1970—1998]
Porsche 911
Porsche 959
Porsche 912
Porsche 914
MATERIAL
Perpetua Stainless Steel™
CNC Machined to Swiss Standards
PVD — Physical Vapor Deposit
DLC — Diamond Like Carbon
WHAT'S IN THE BOX
Legends—RWB LeMans¹⁷ Keypiece
RWB Keypiece Preservation Capsule
Polishing Cloth
ORIGIN
Designed in California, USA
Crafted in USA
---
'Ruin' the Classic
Birthed from the Japanese drift club, Rough World, Akira Nakai takes extreme race-derived components and applies them to all generations of Porsche. Despite the cult-following of RWB and it's worldwide presence, Nakai continues to operate as a lone wolf, traveling to build each and every numbered vehicle slowly, beer in hand. Modifications to produce a true RWB are truly extensive and require cutting body work to create smooth transitions.
Formawerx represents a team of automotive designers who find immense fascination in rebellious, disruptive, and exciting automotive culture. If cars represent an empty canvas, it's the people who paint the stories on them. Build your treasure, enjoy your treasure, unlock your treasure.
Additional Services