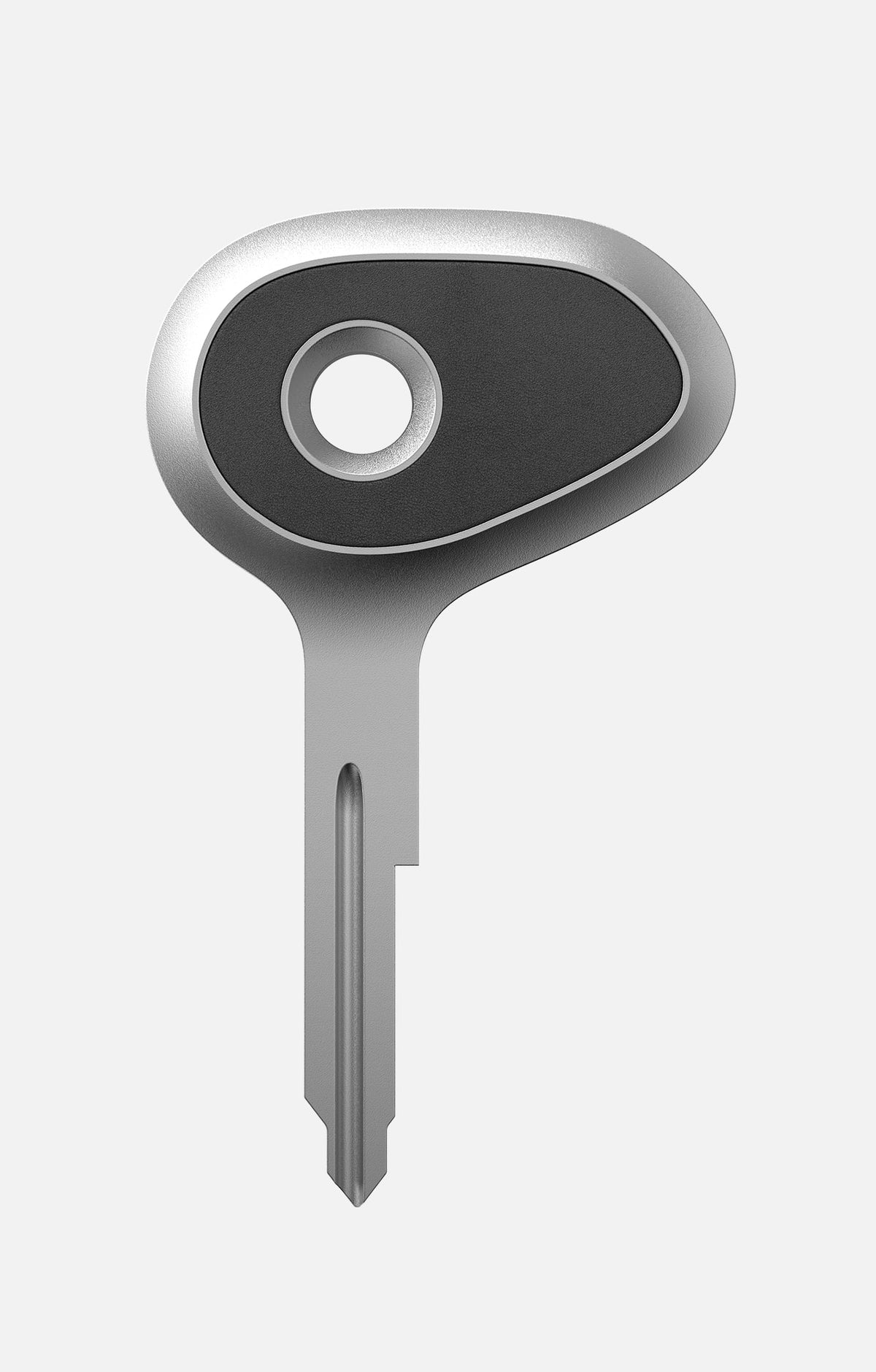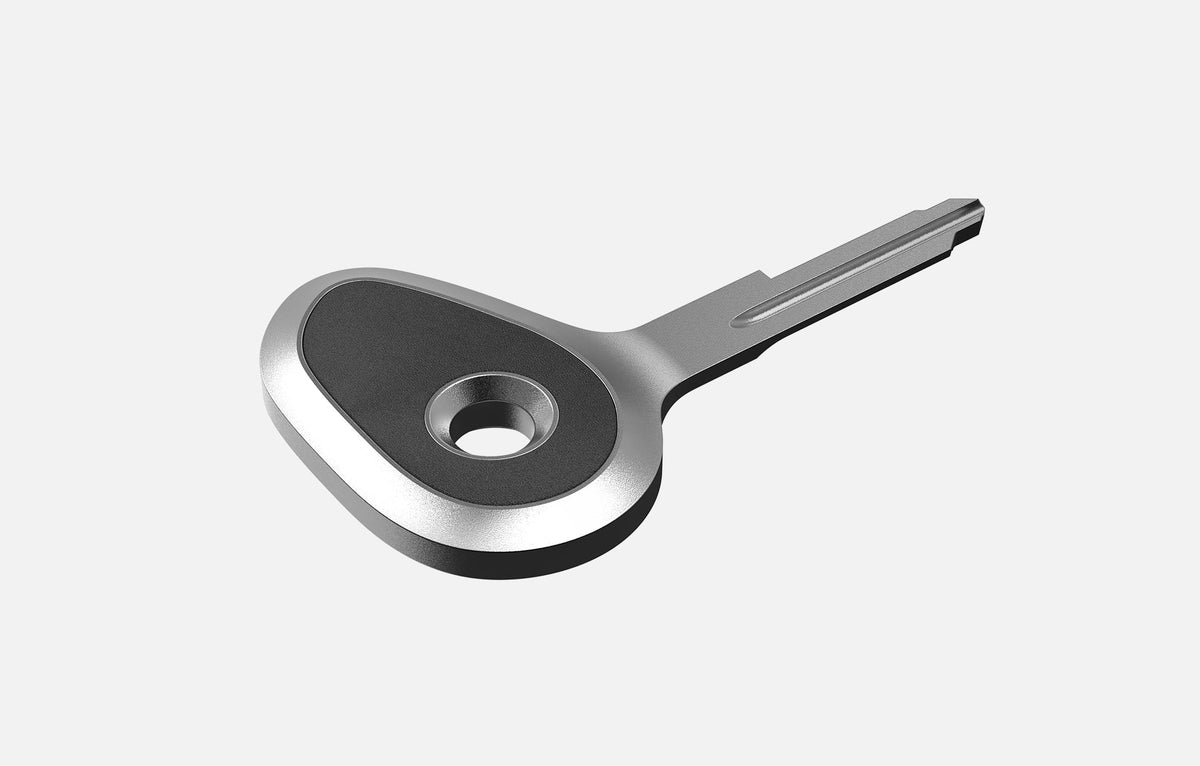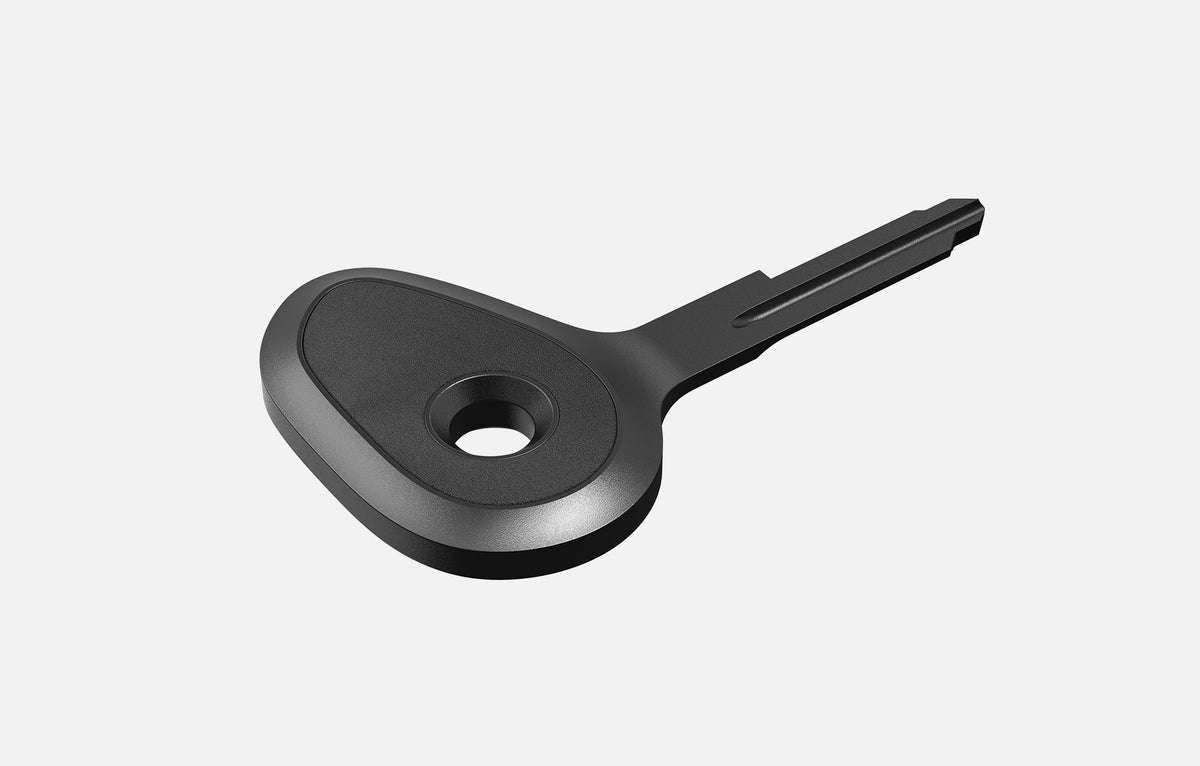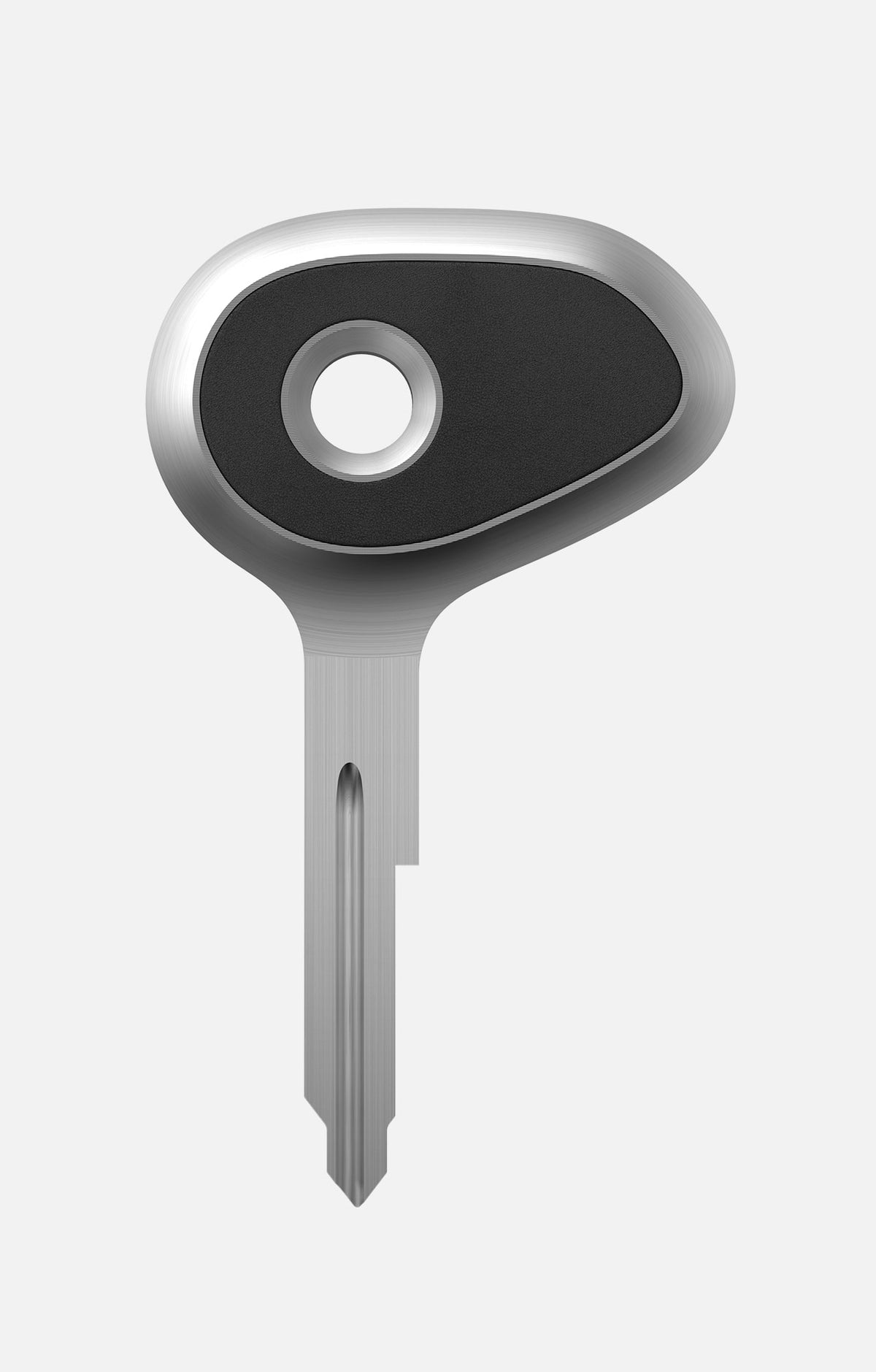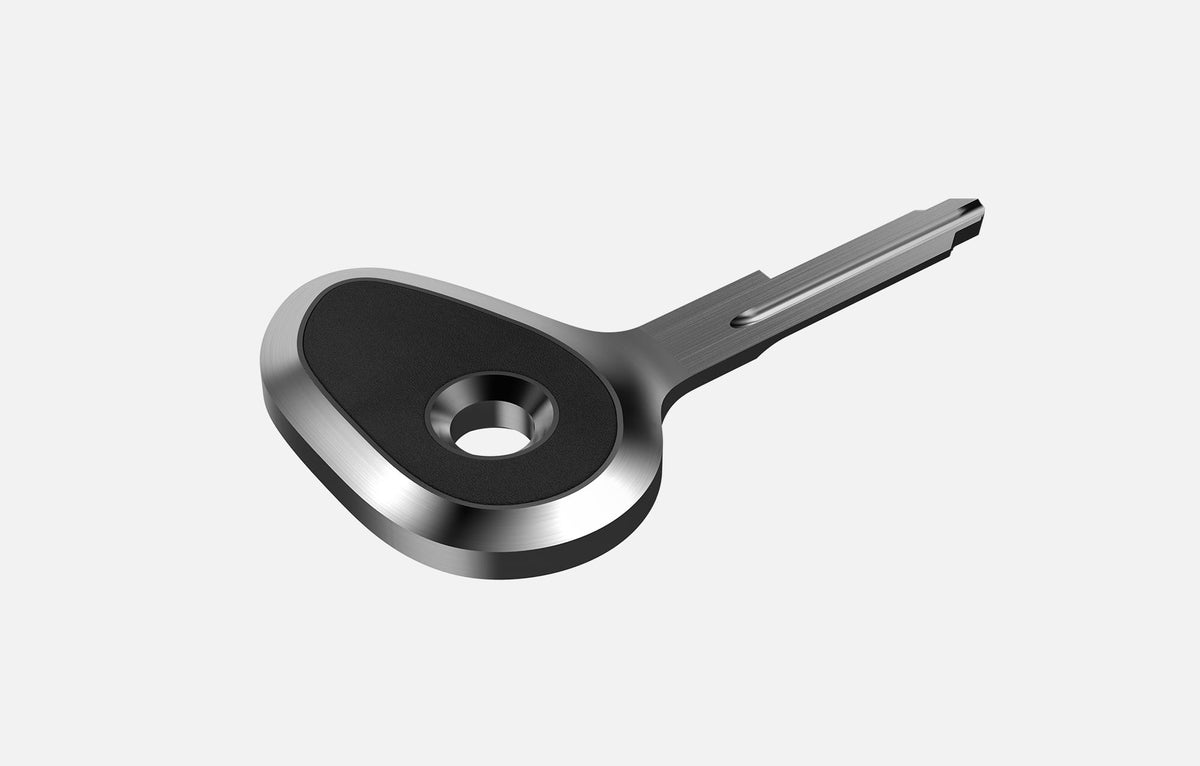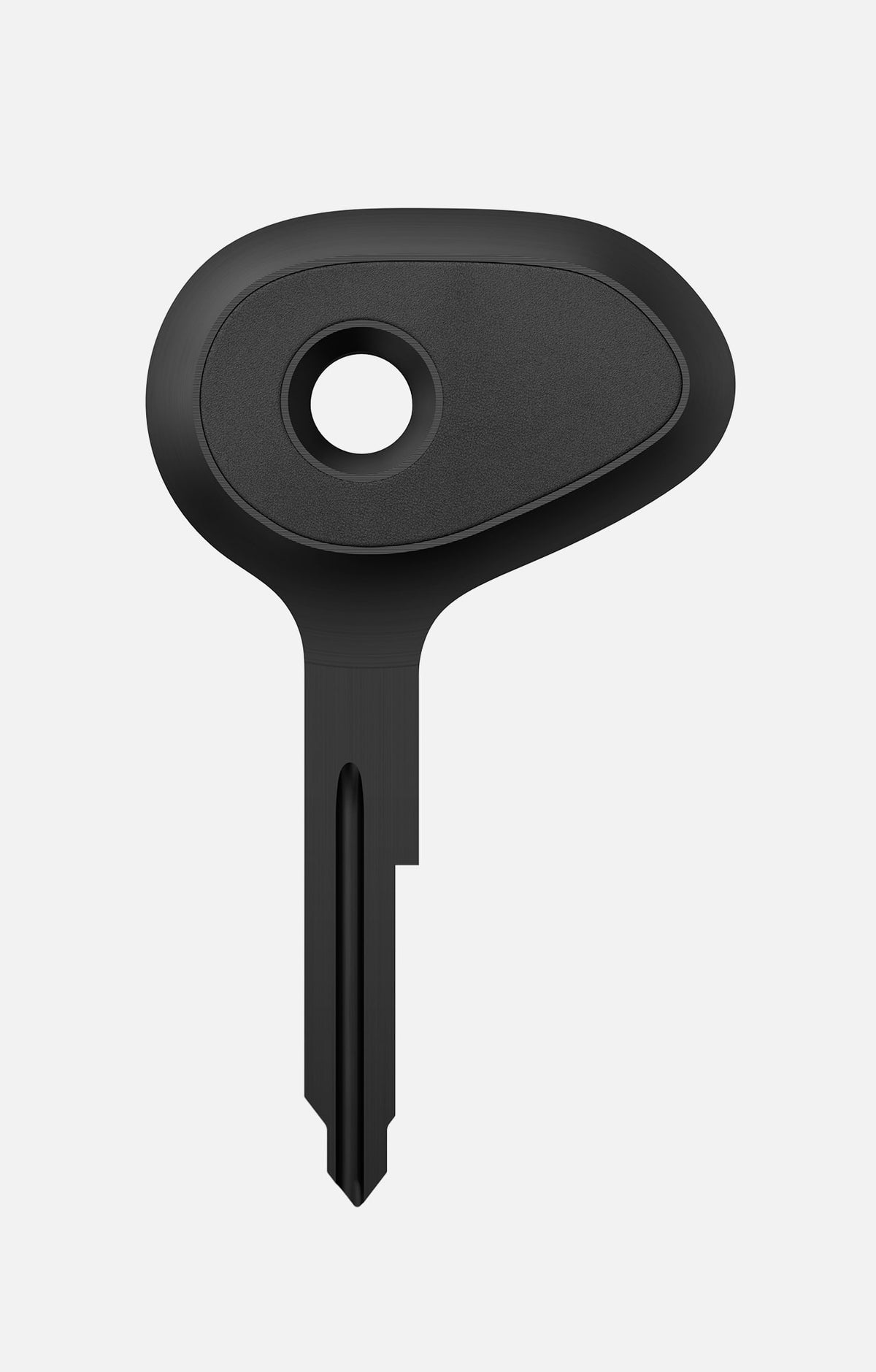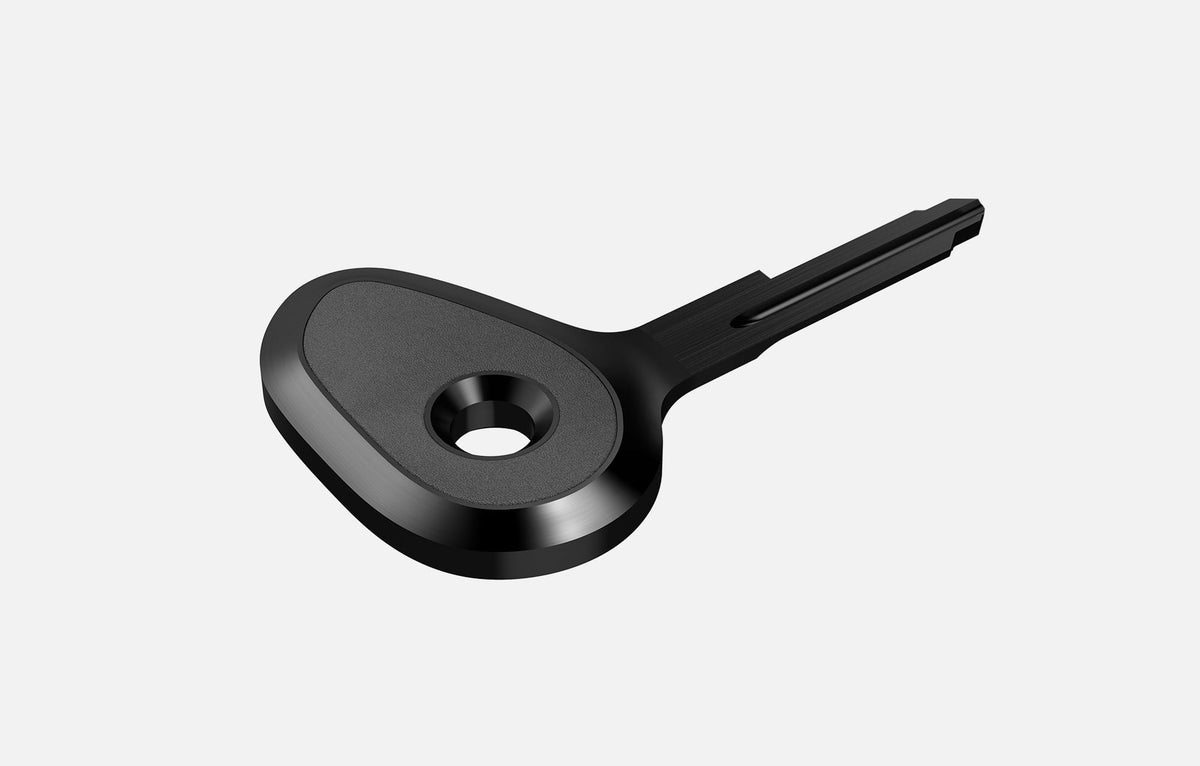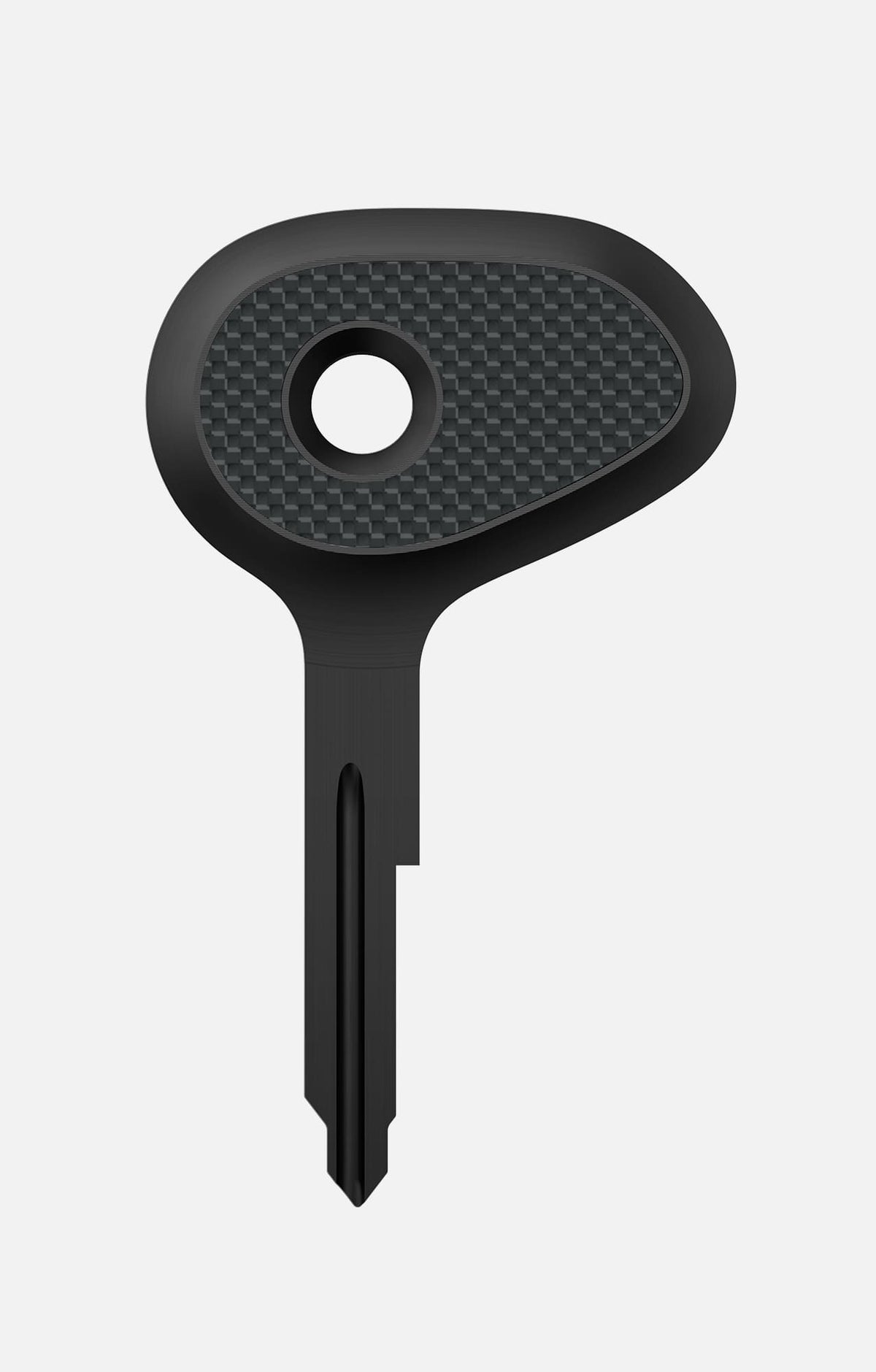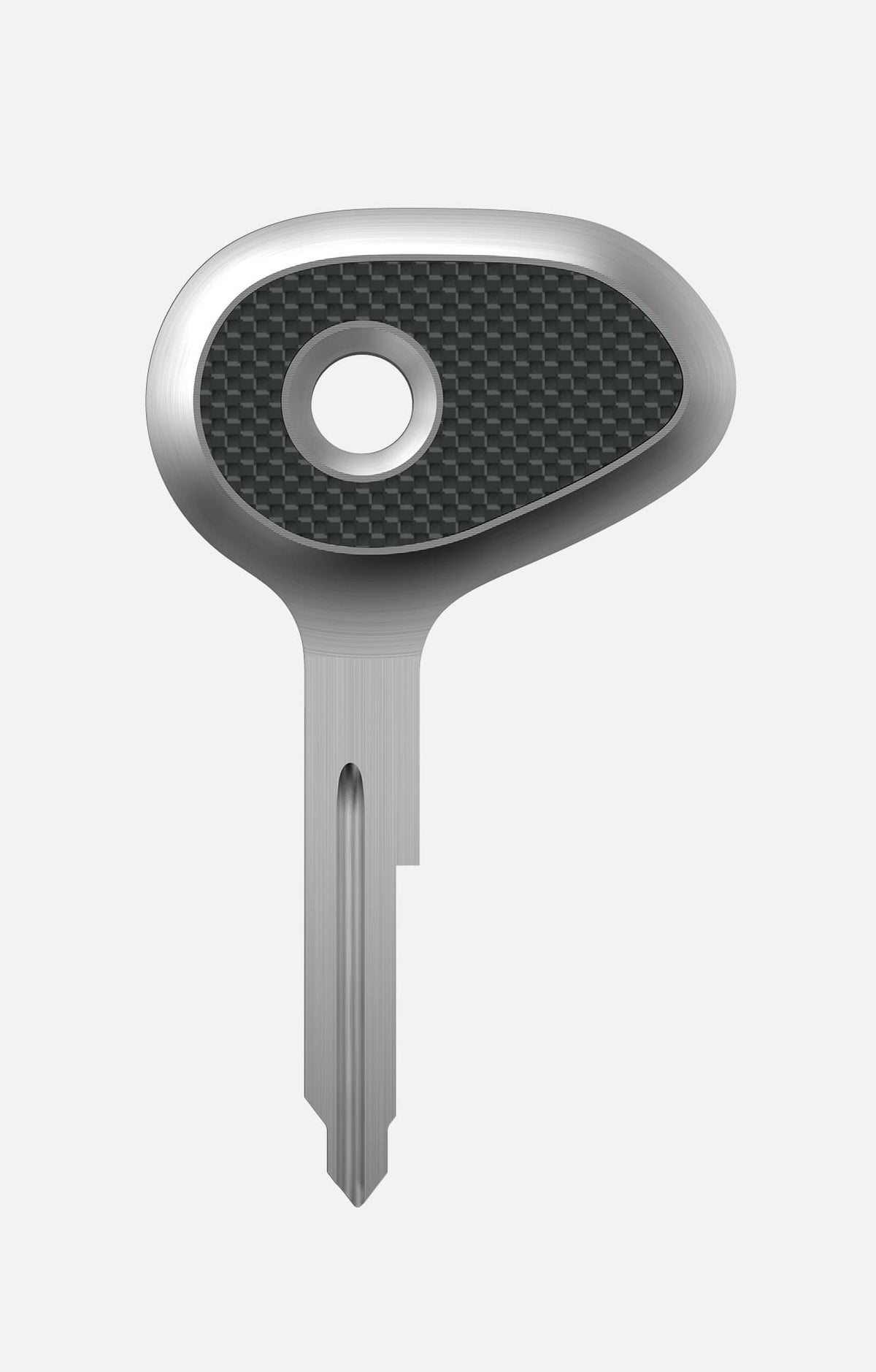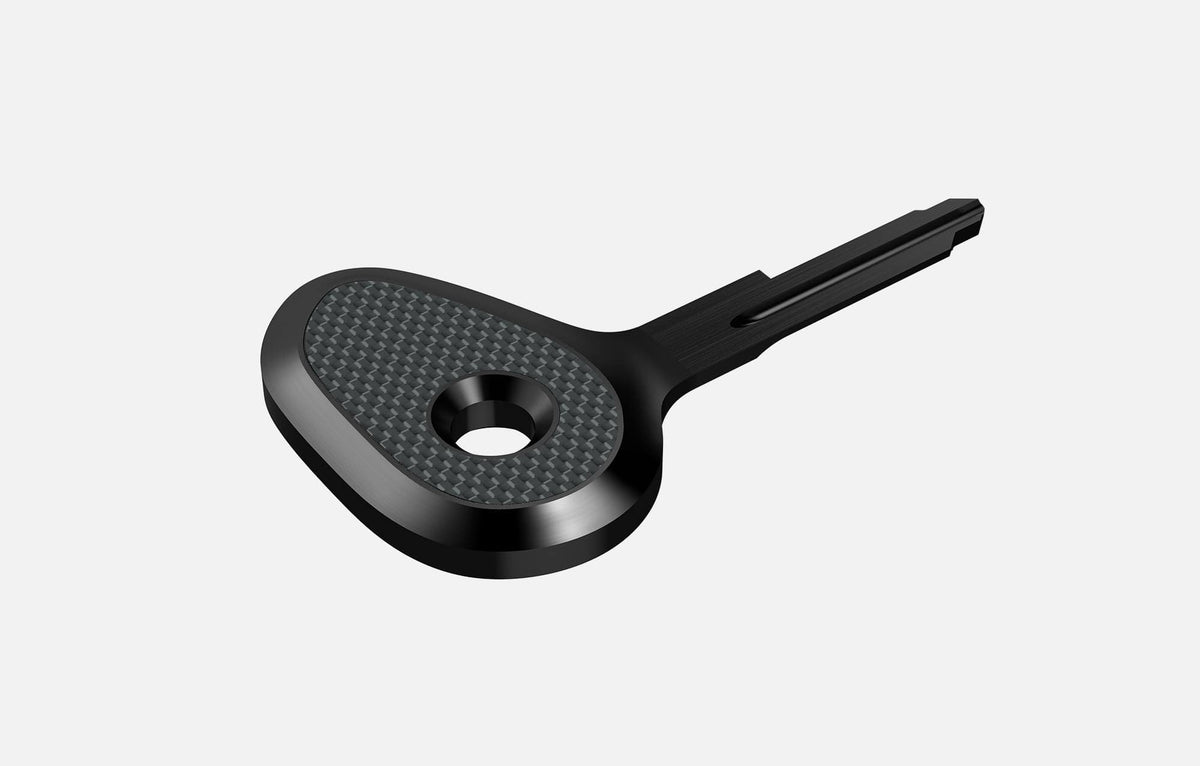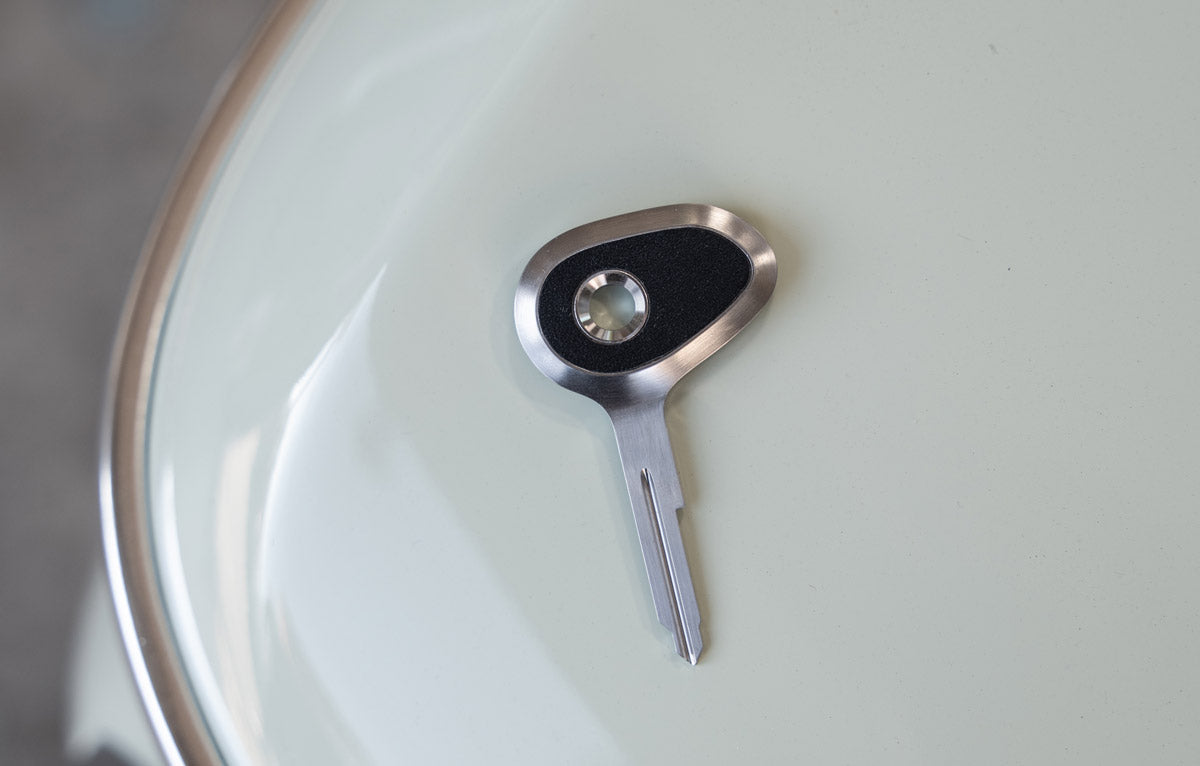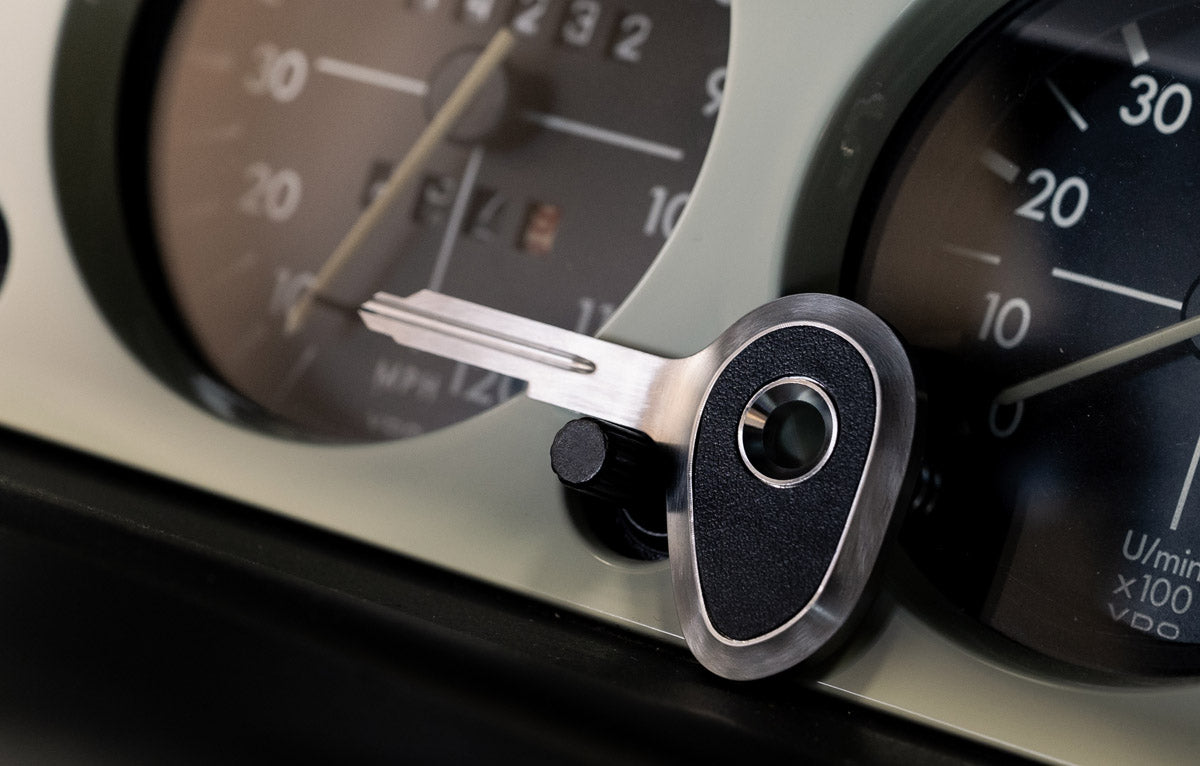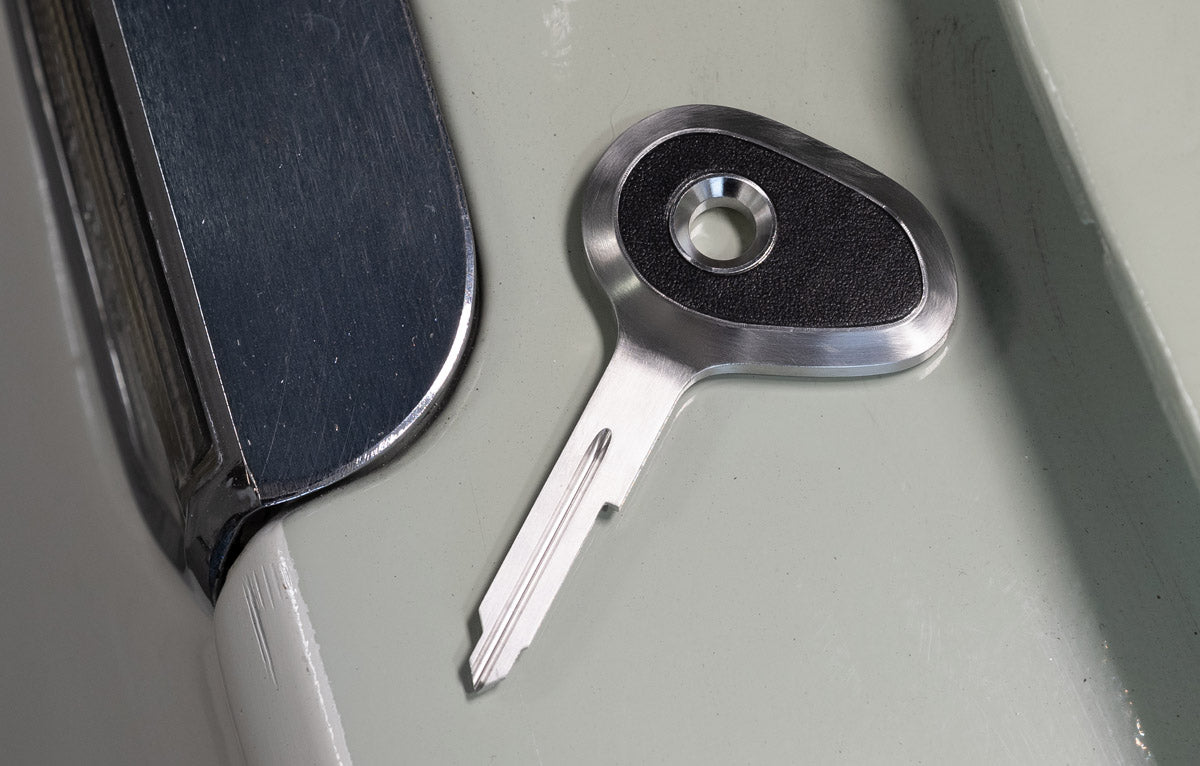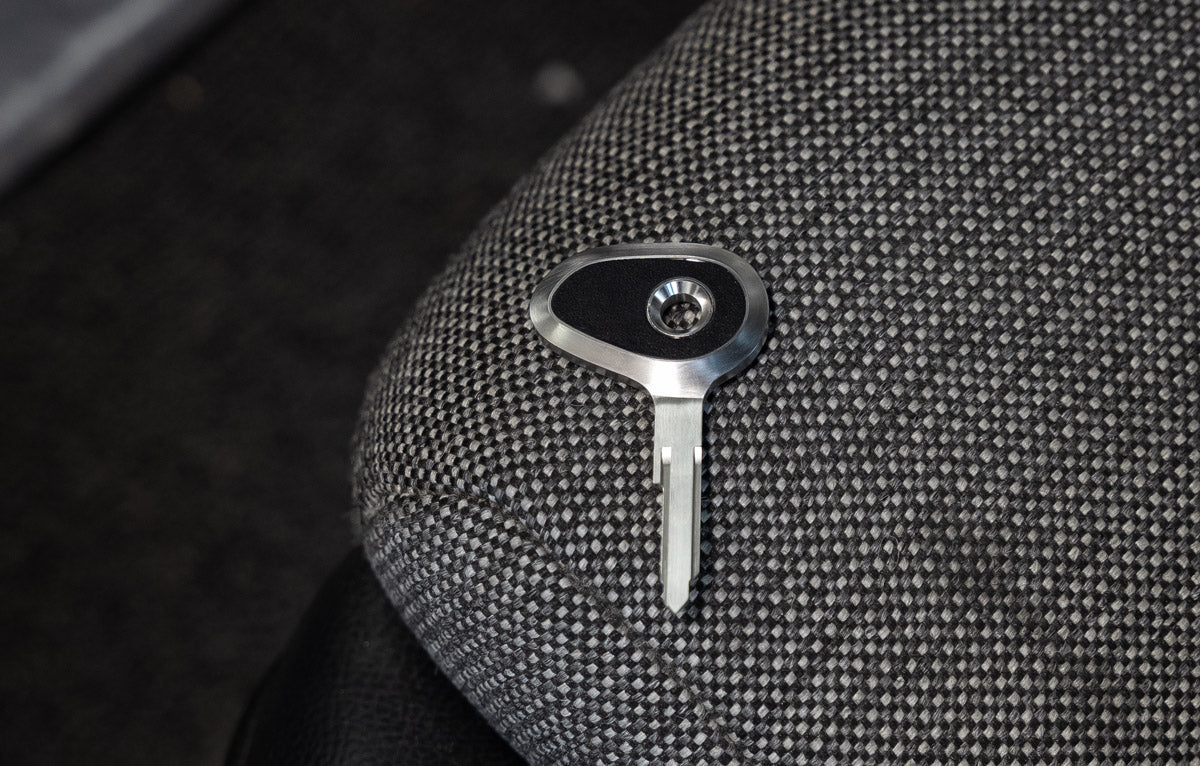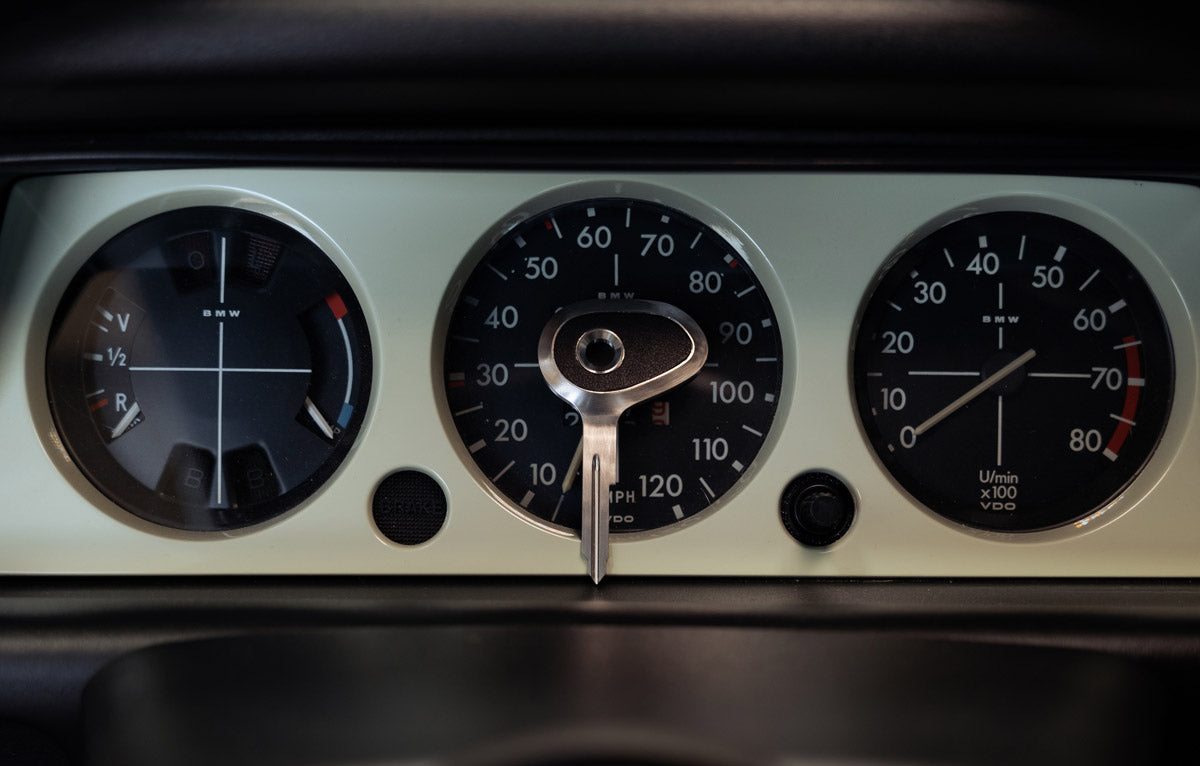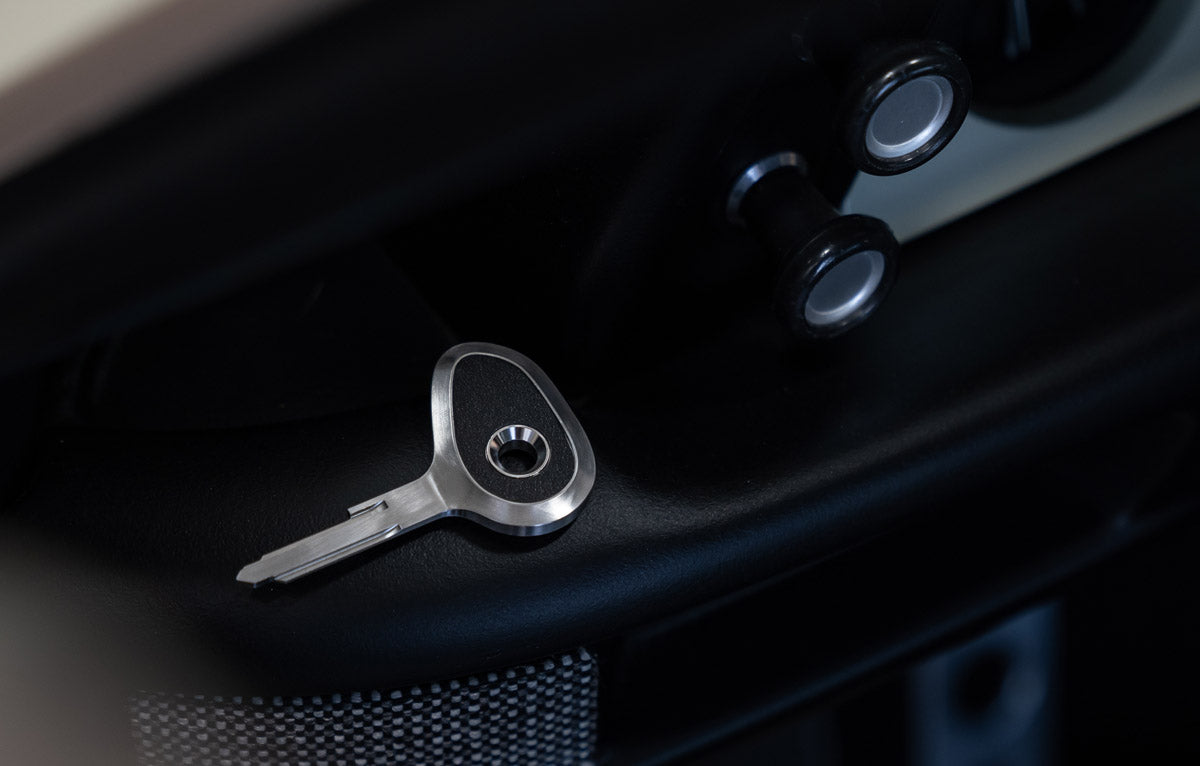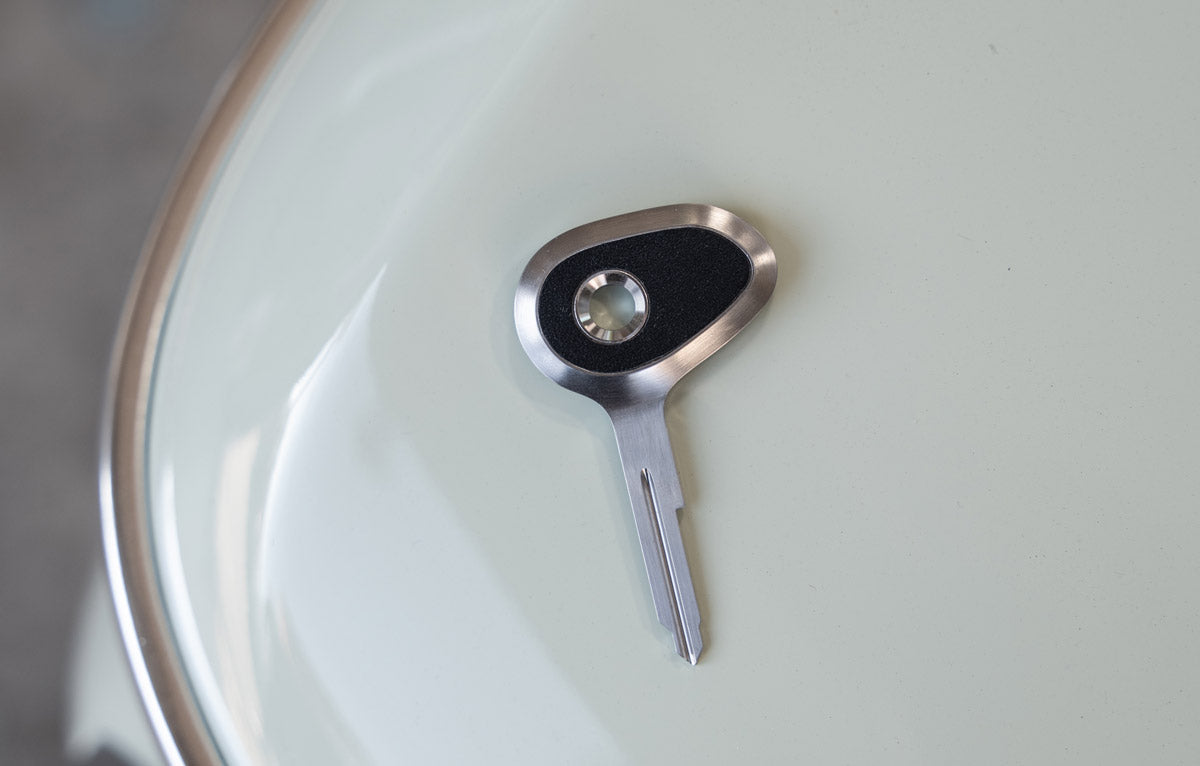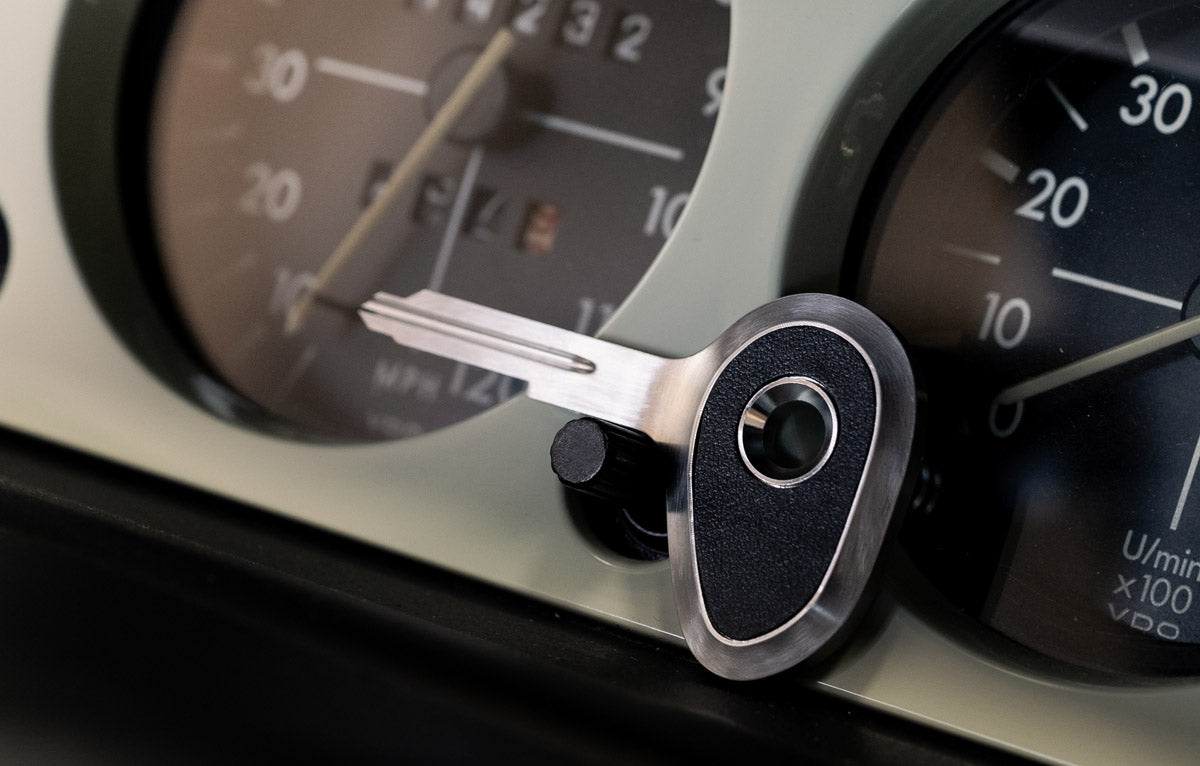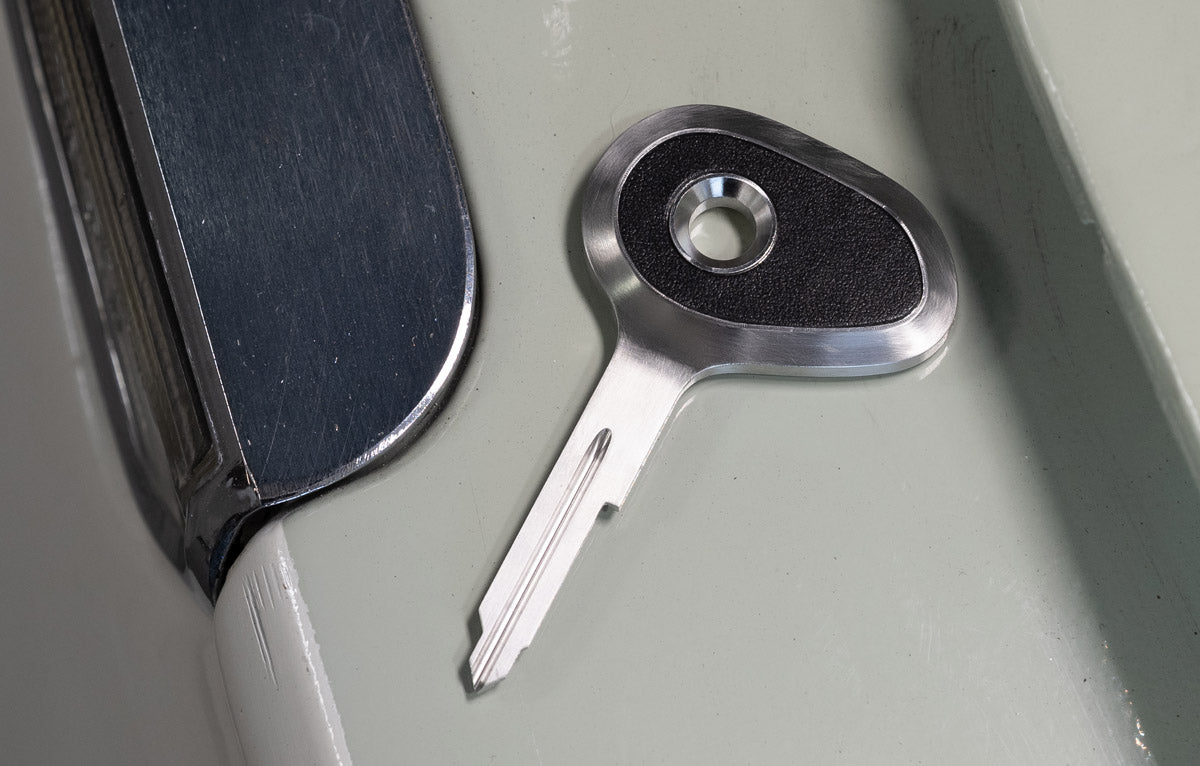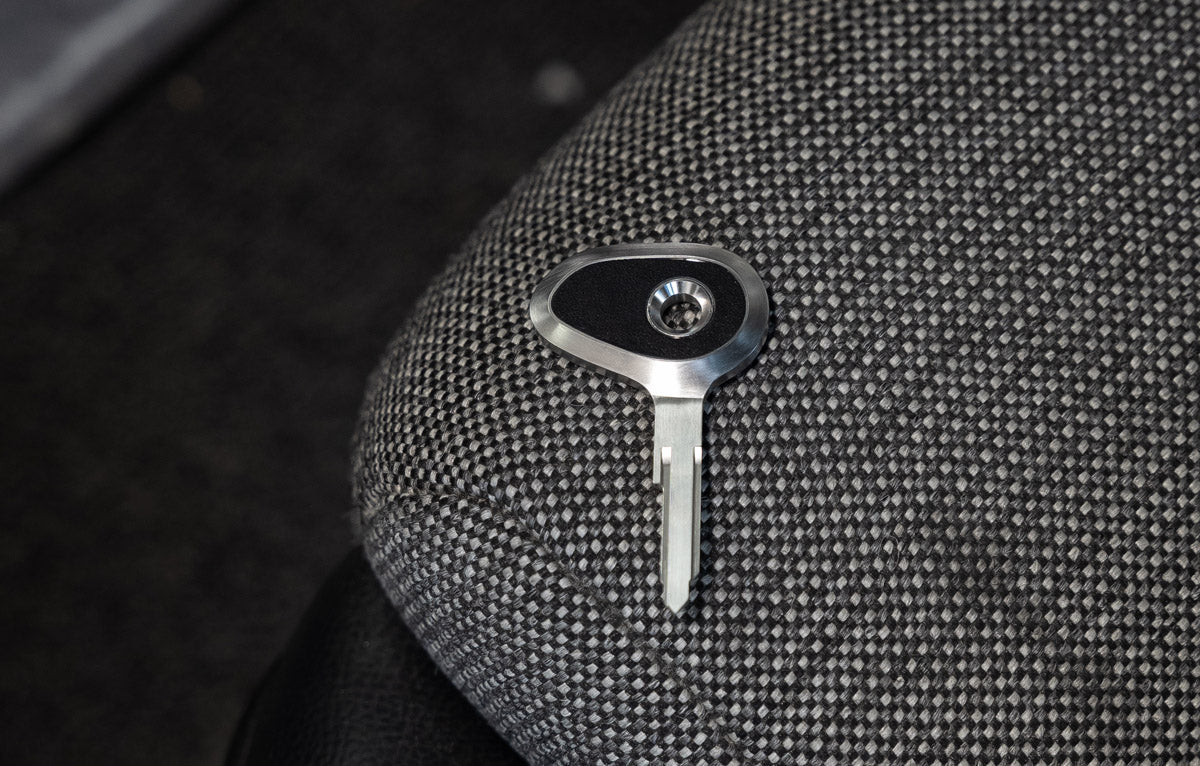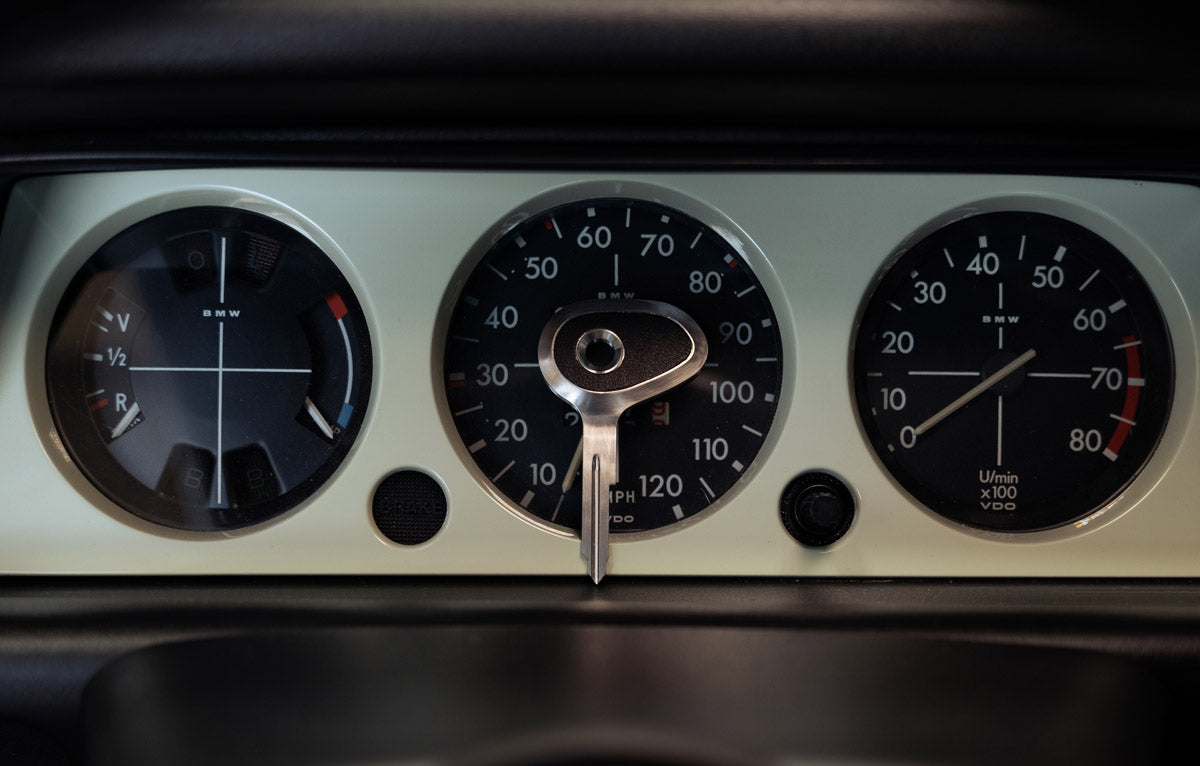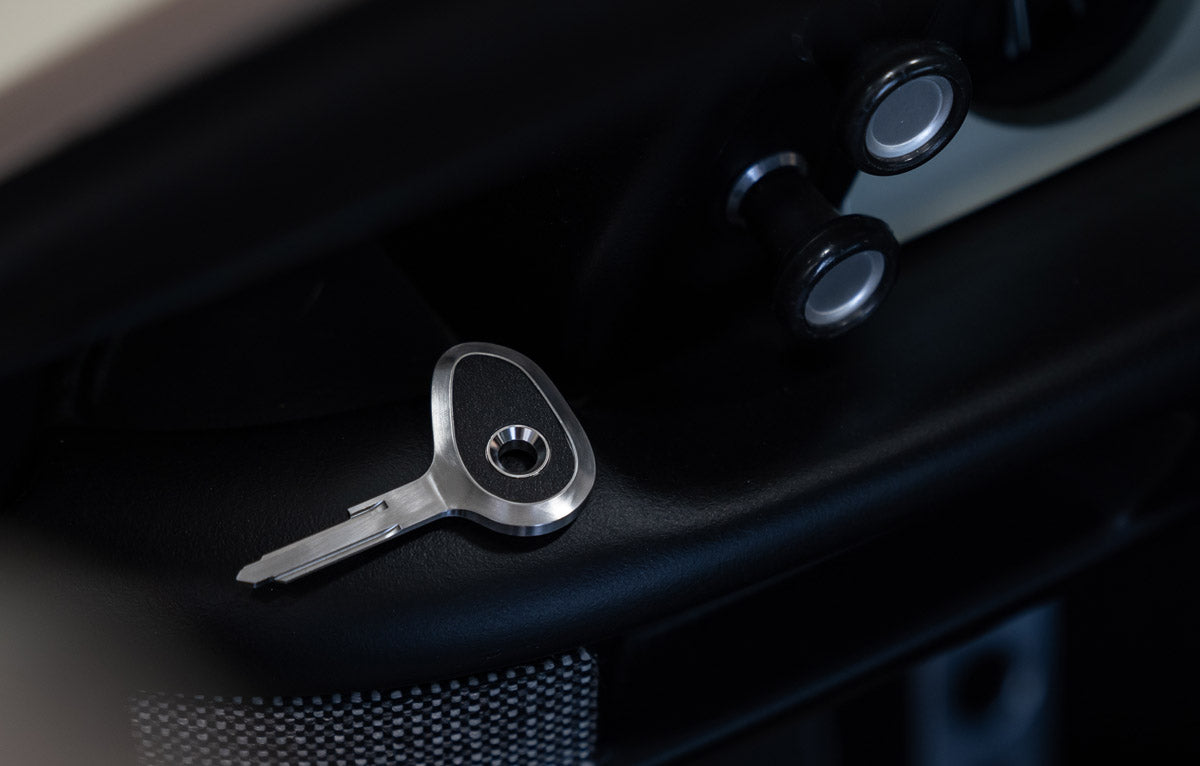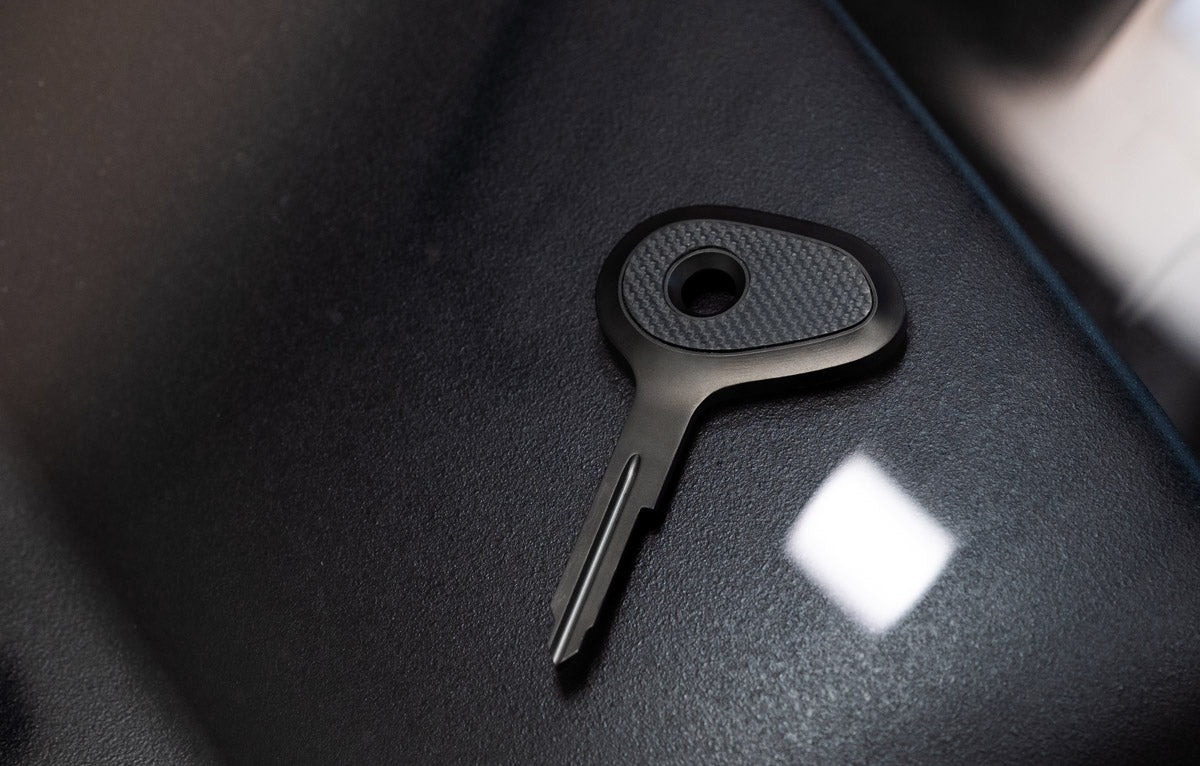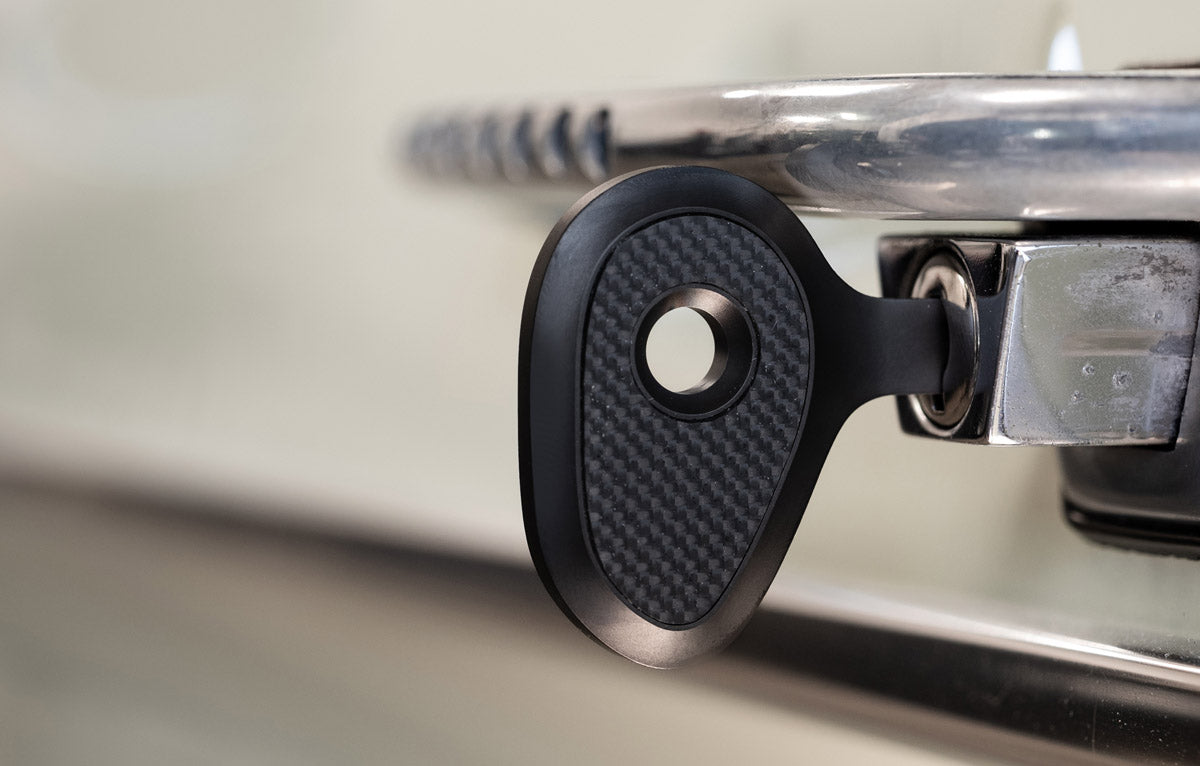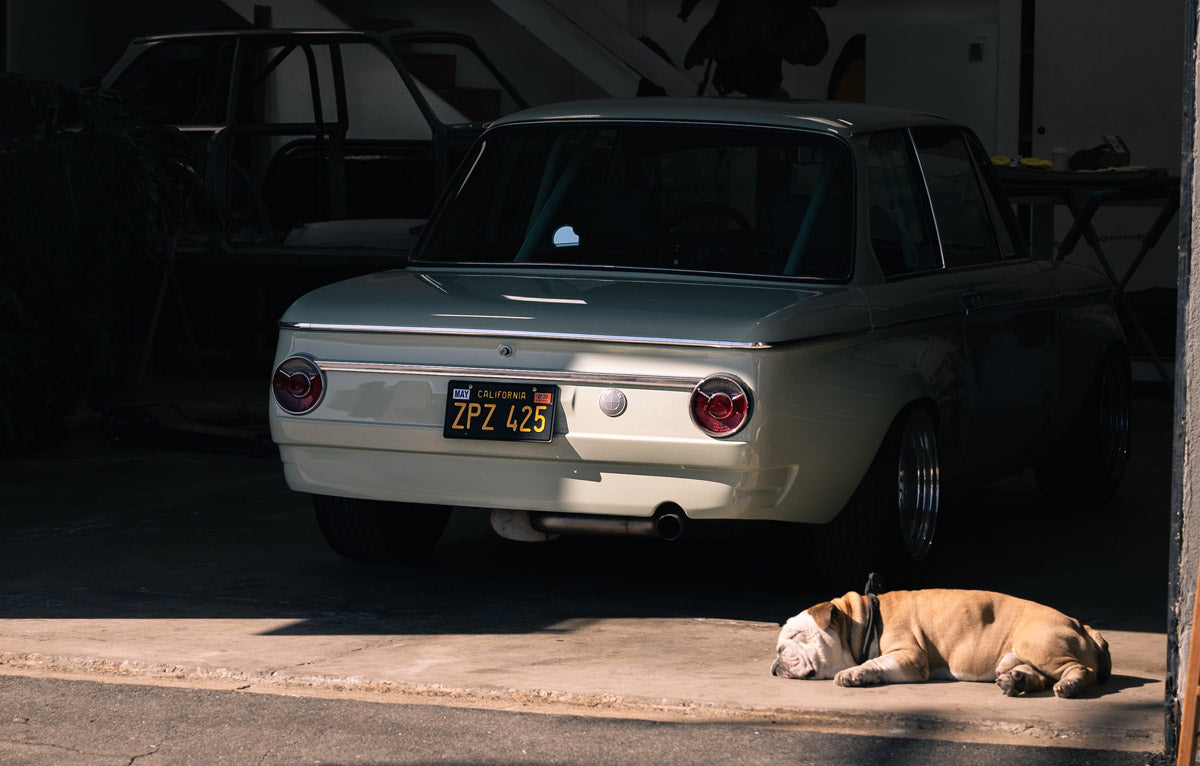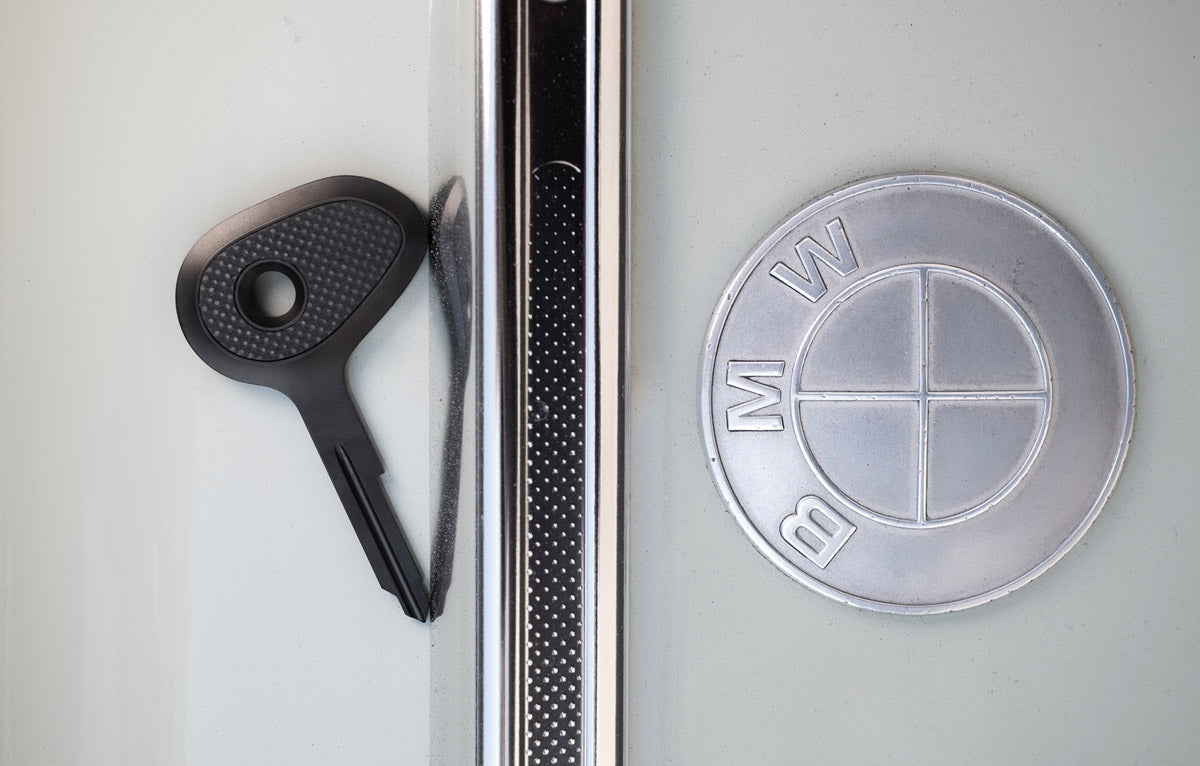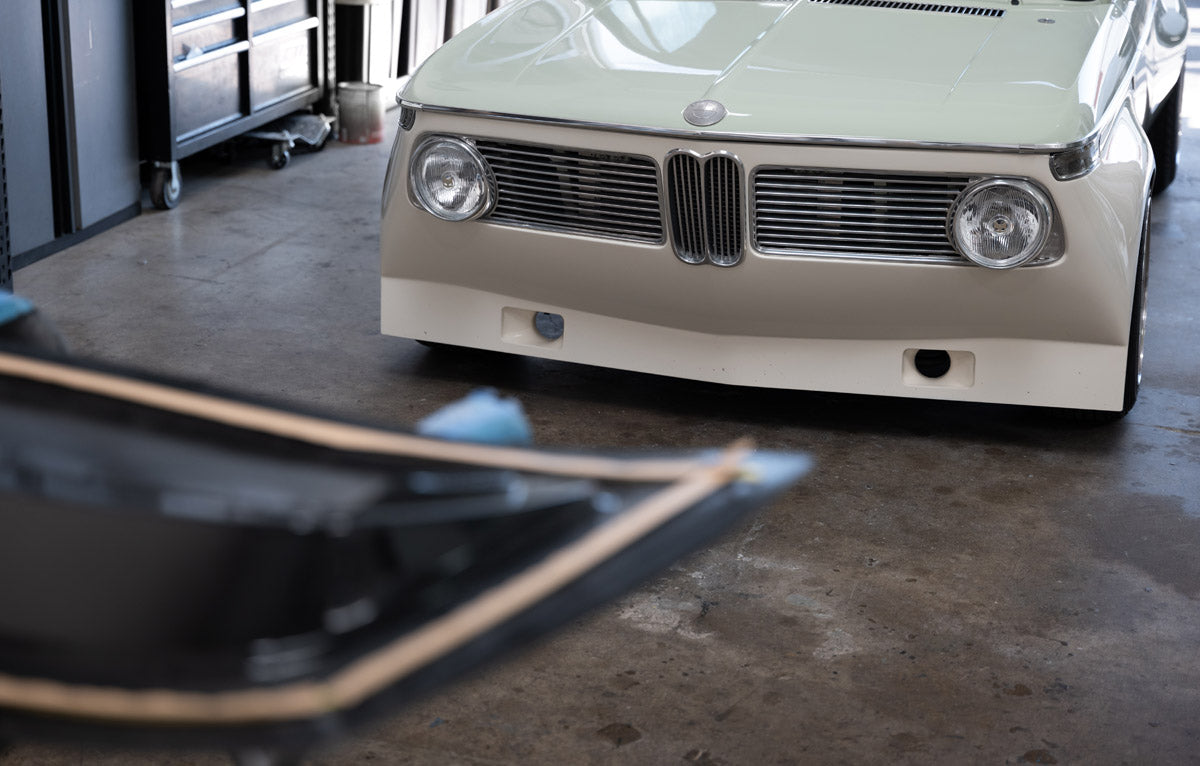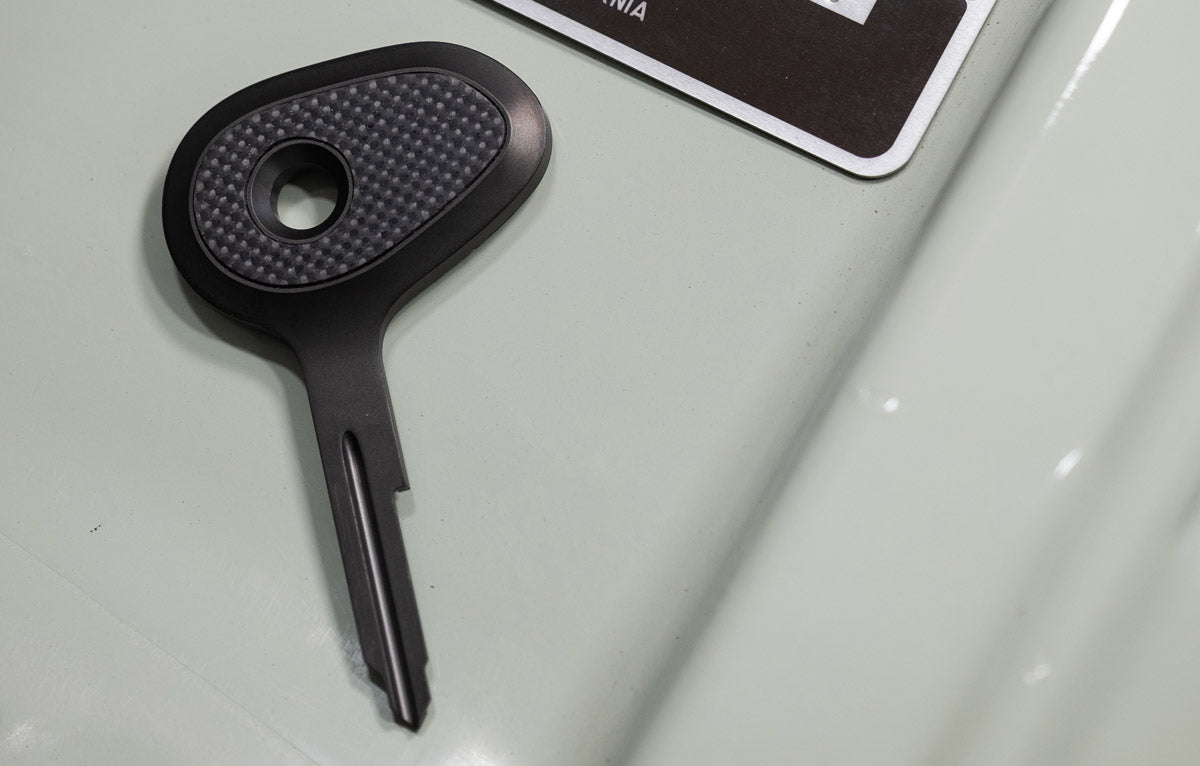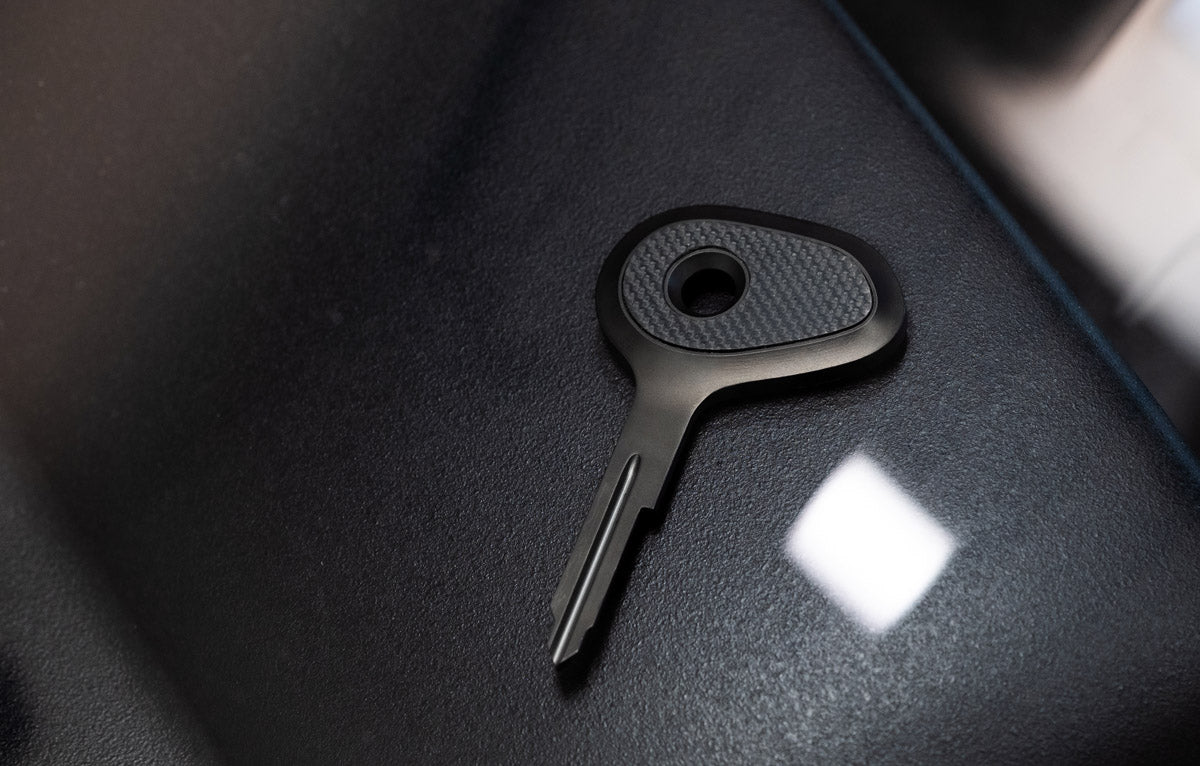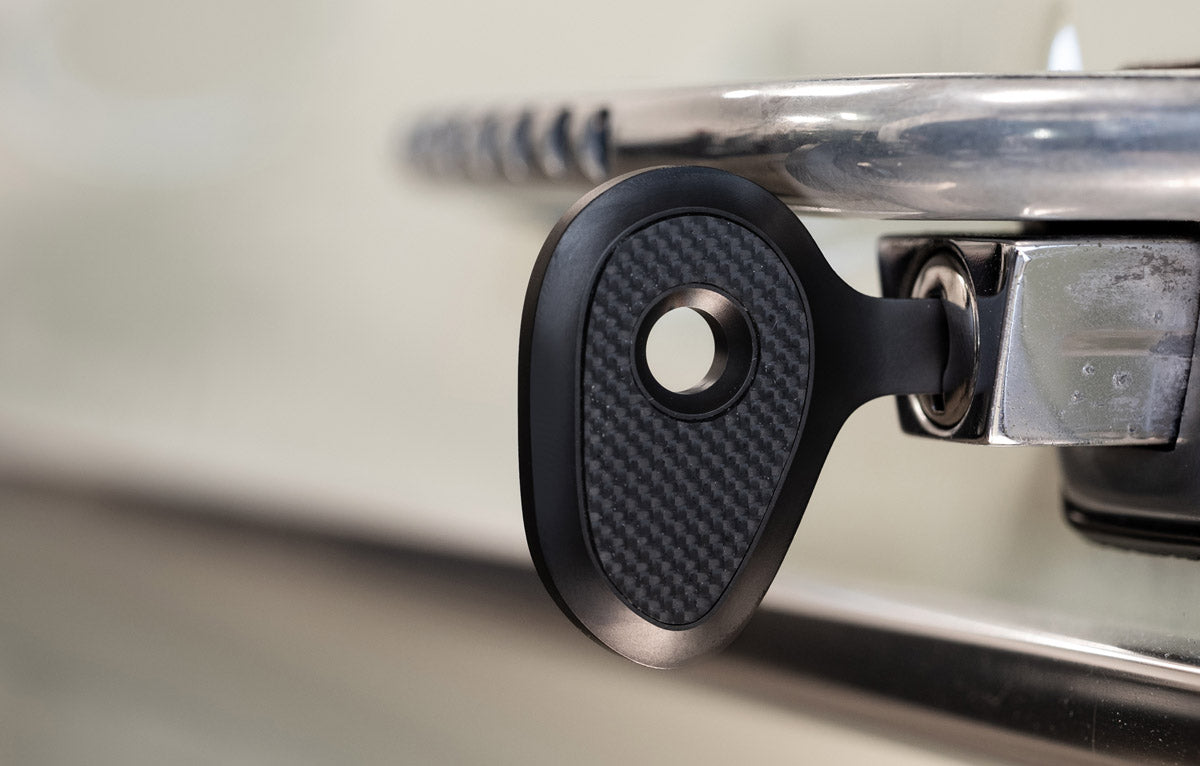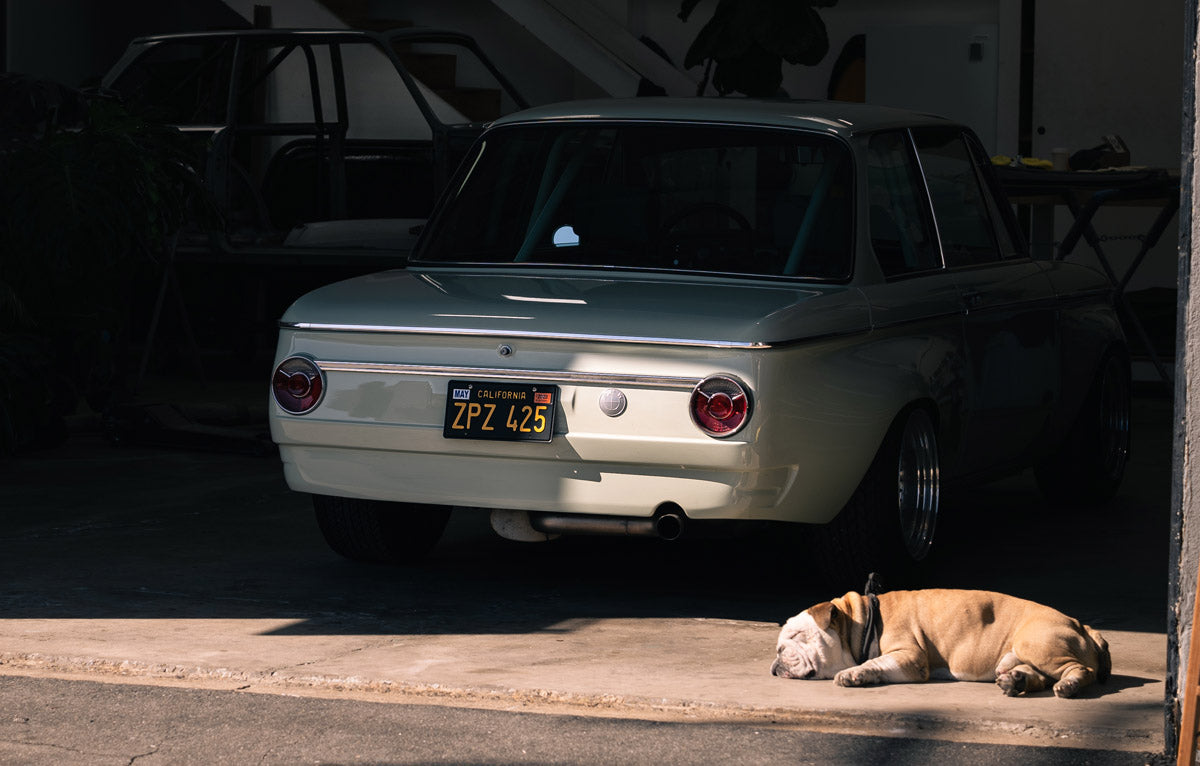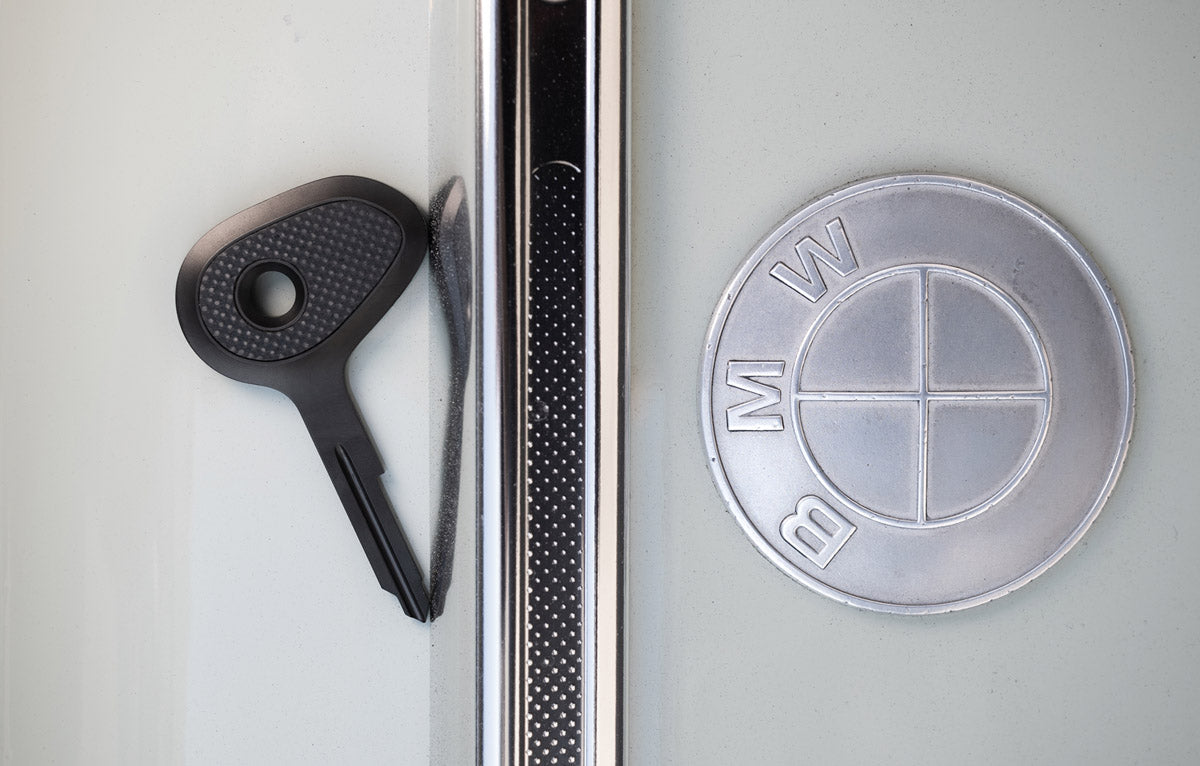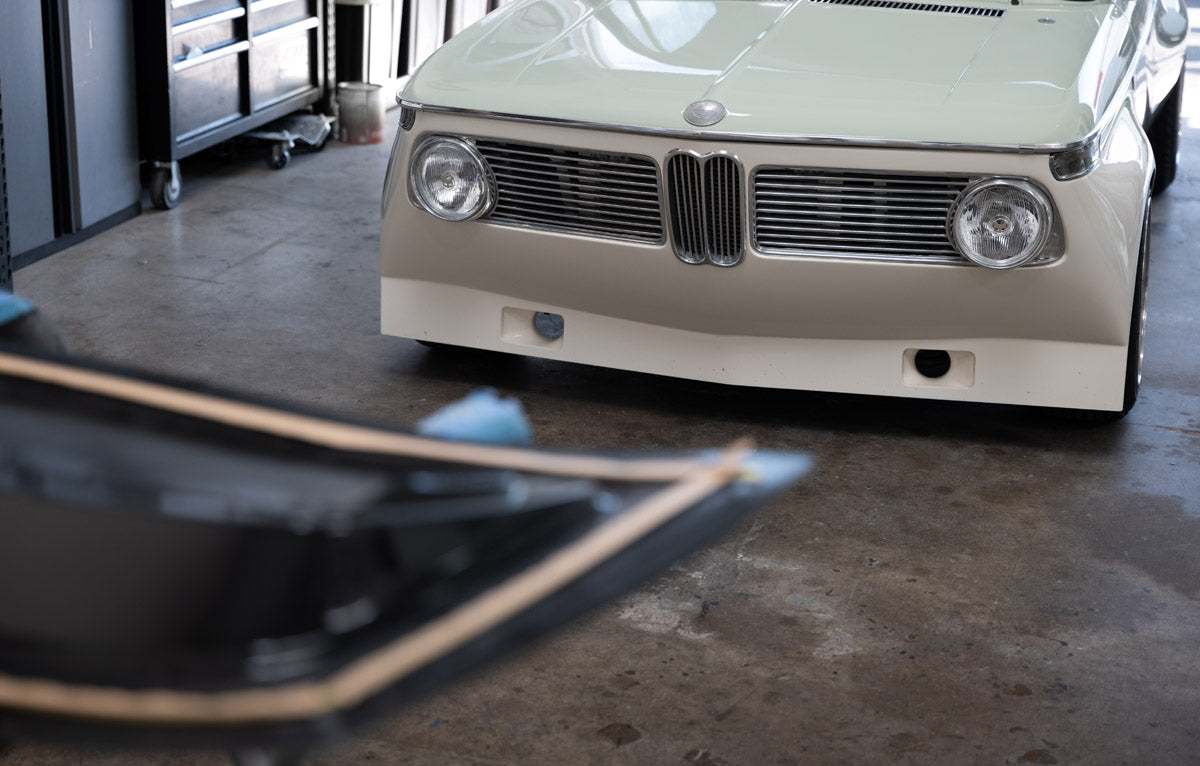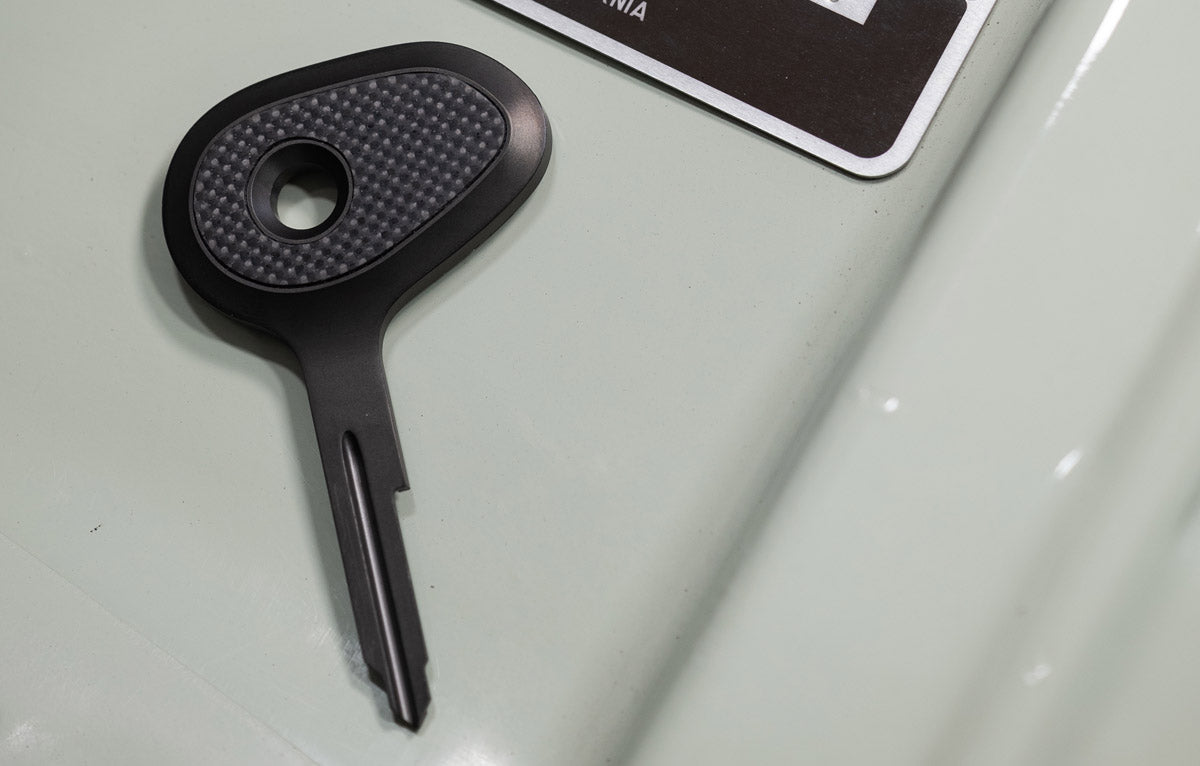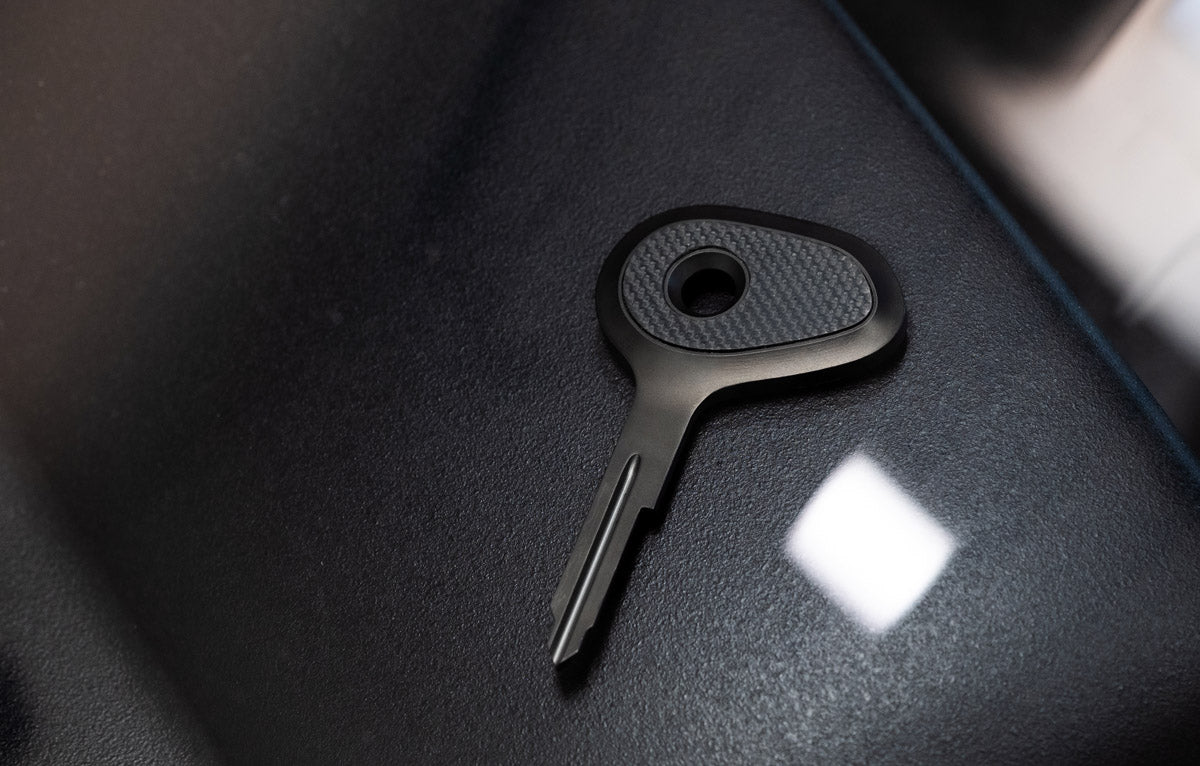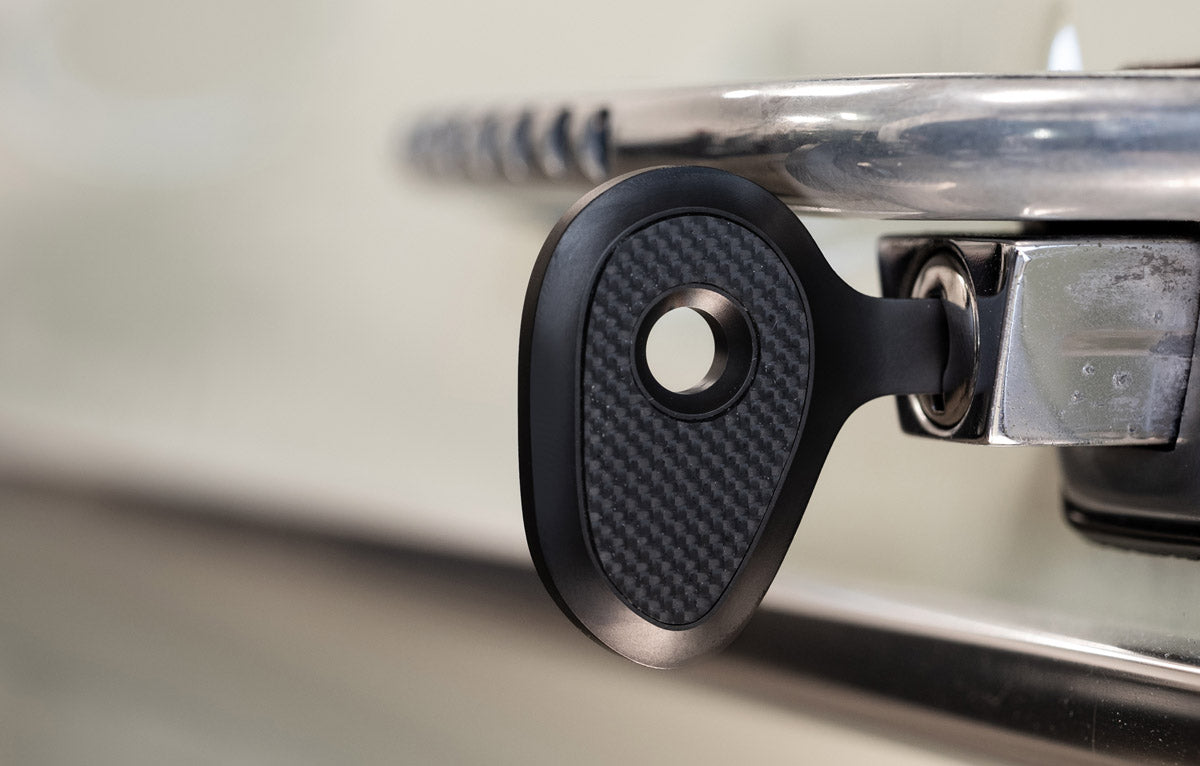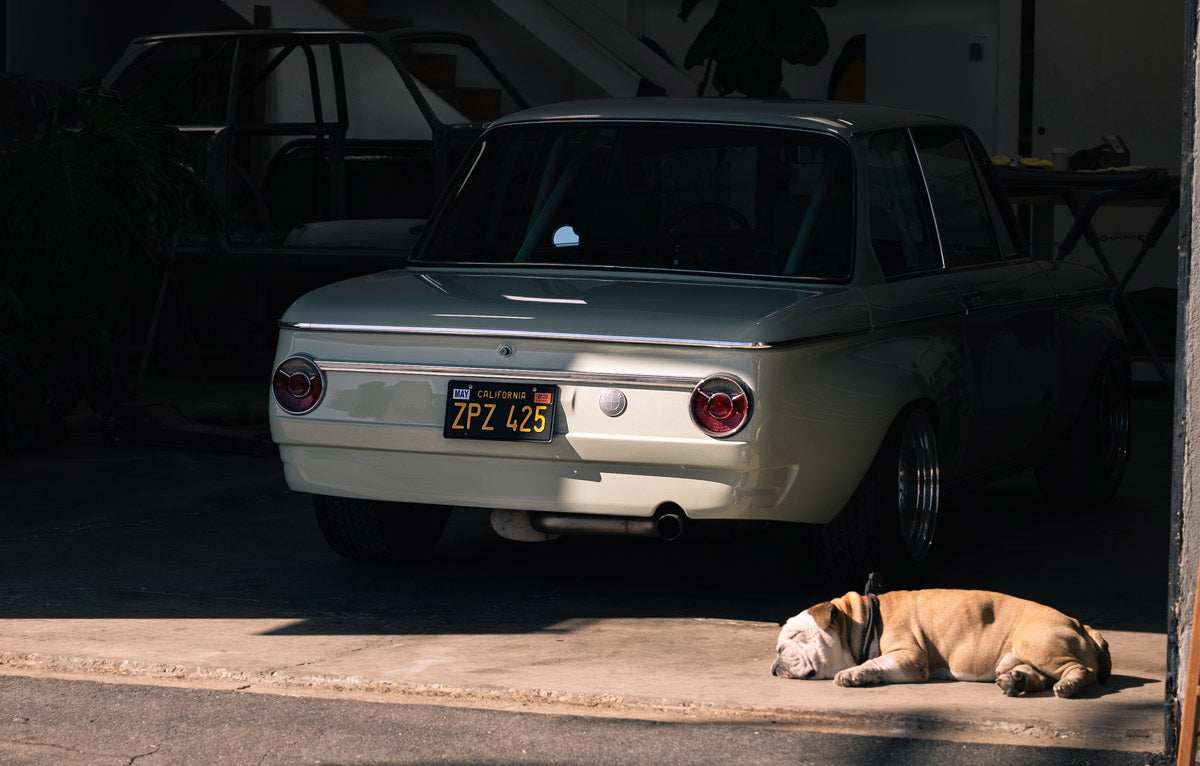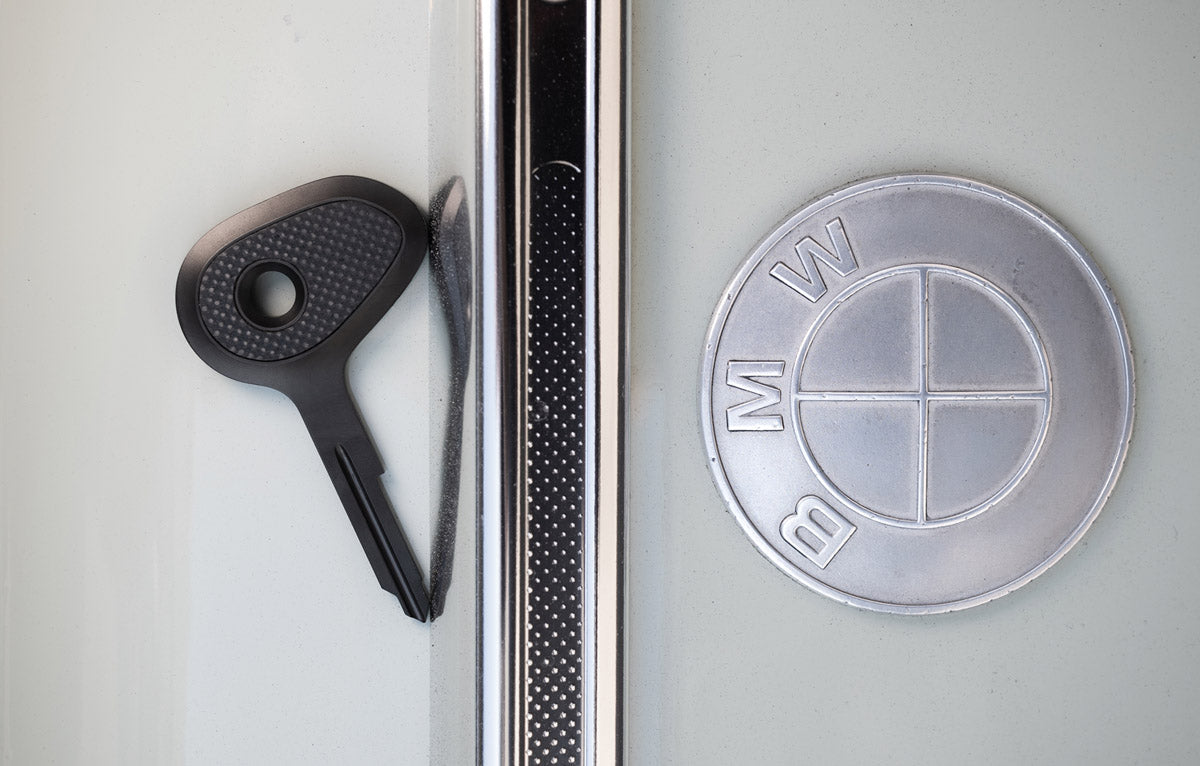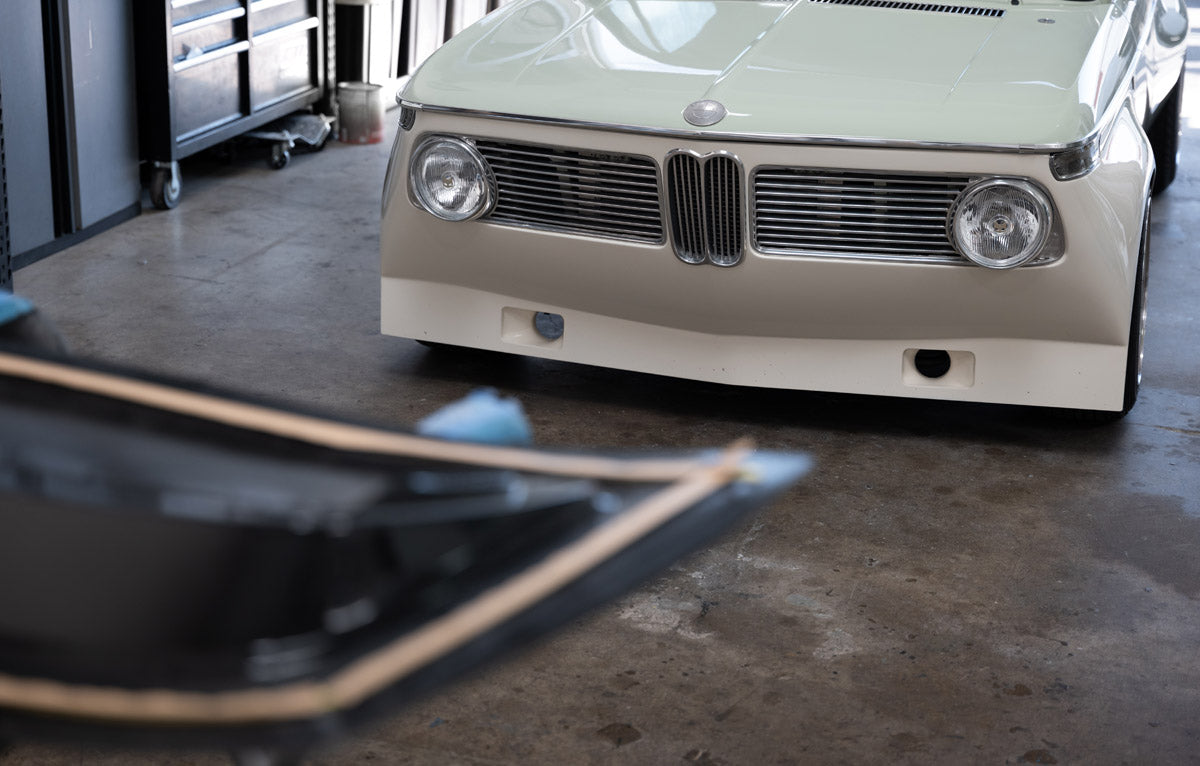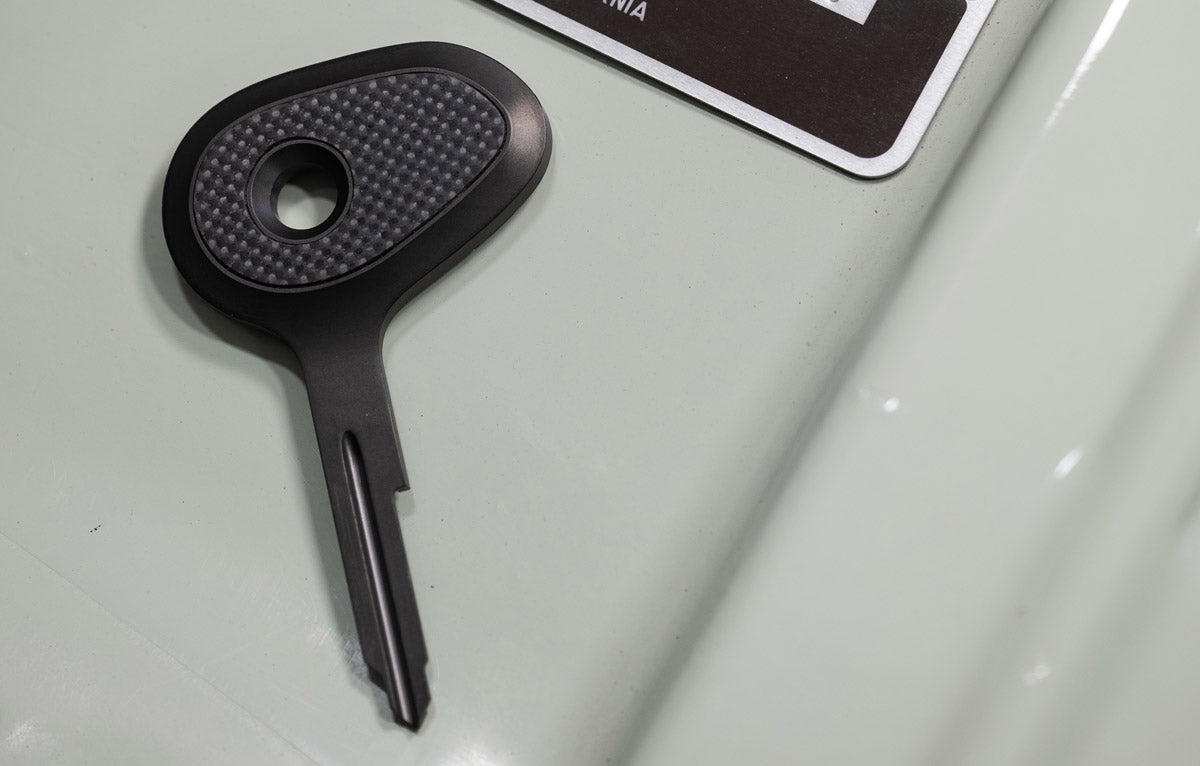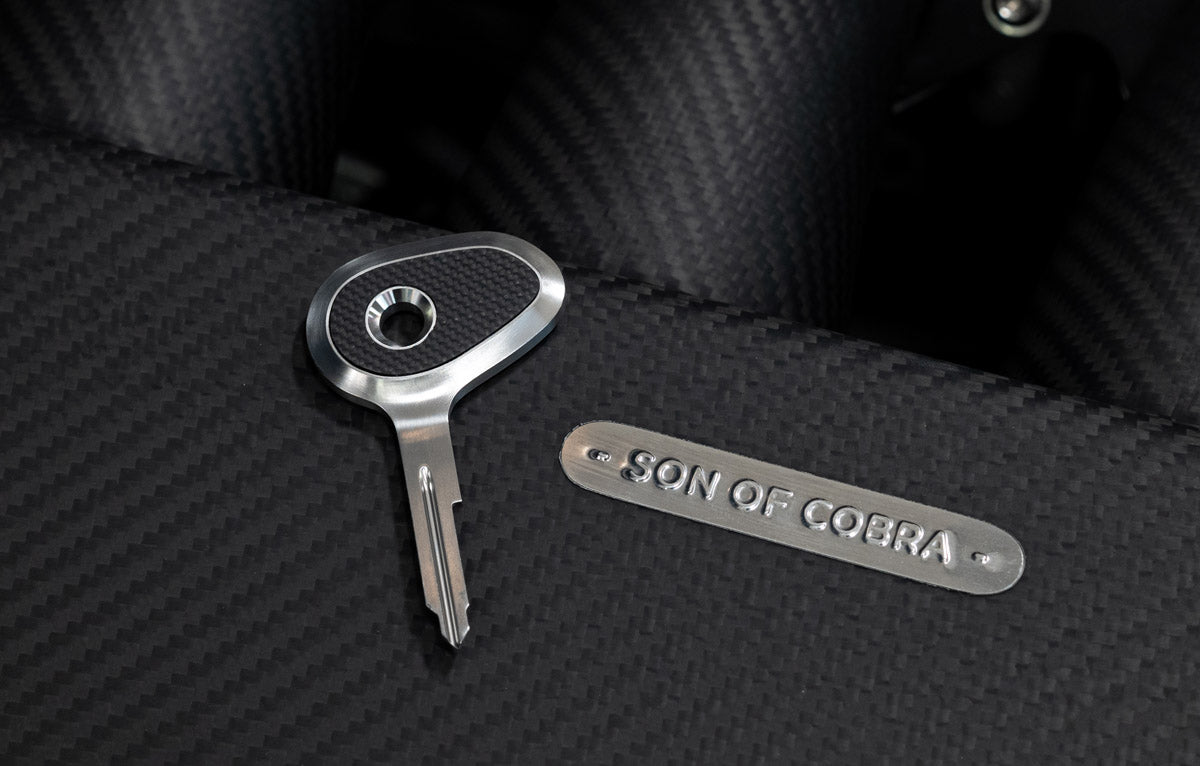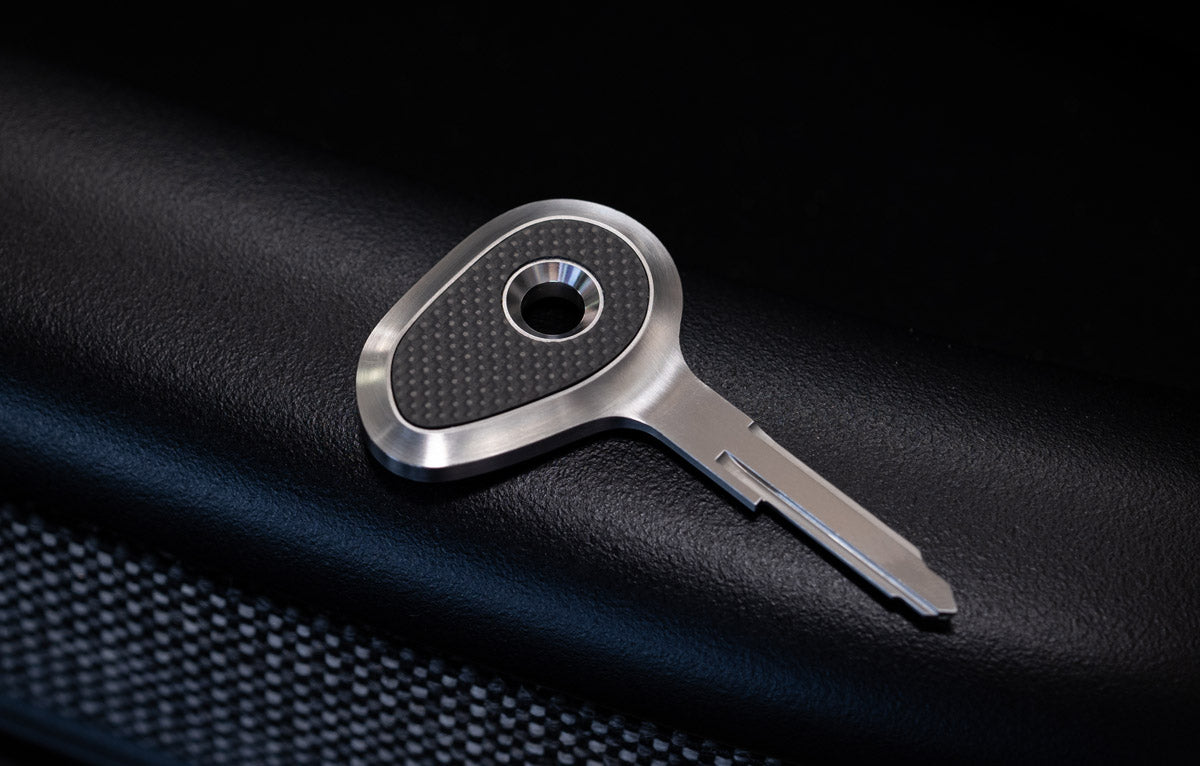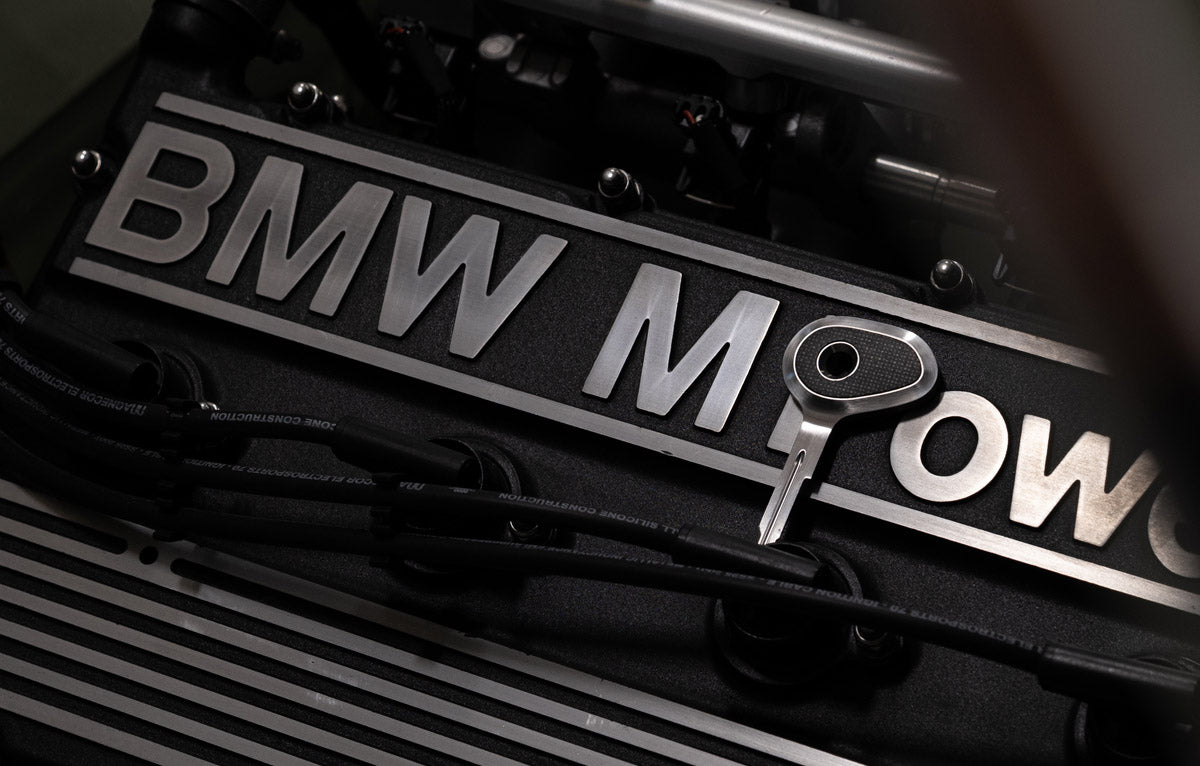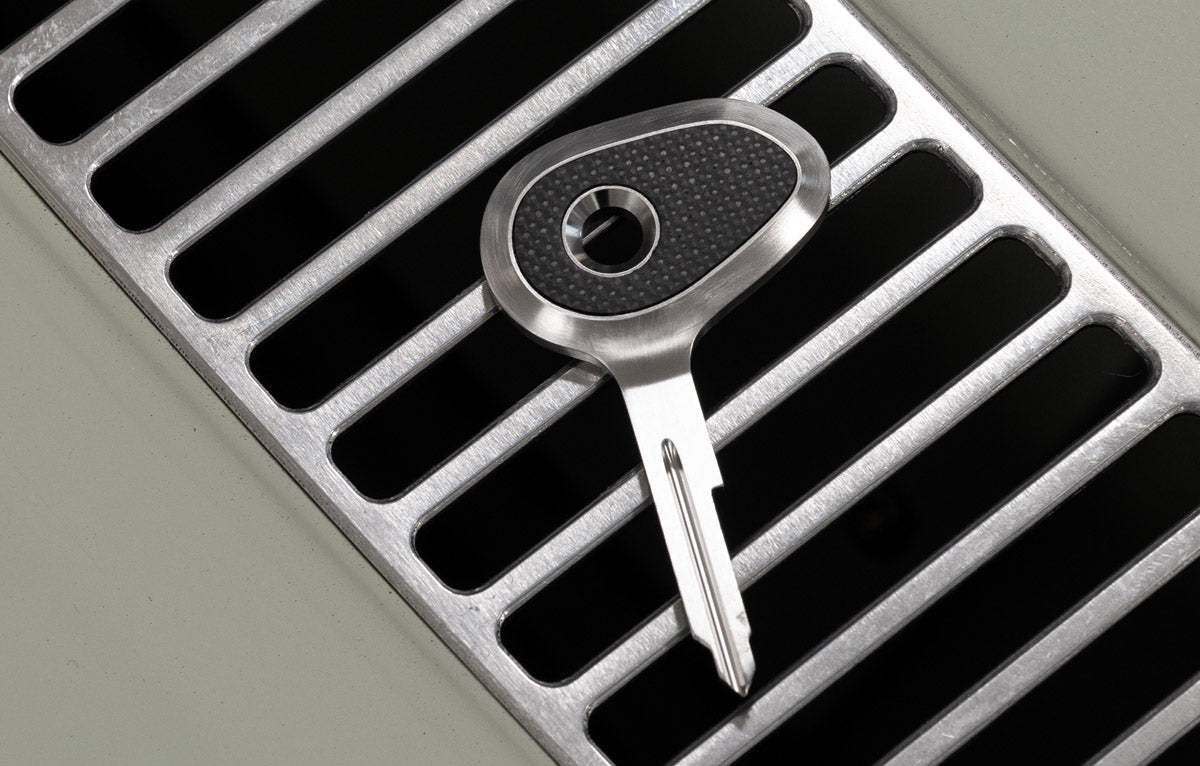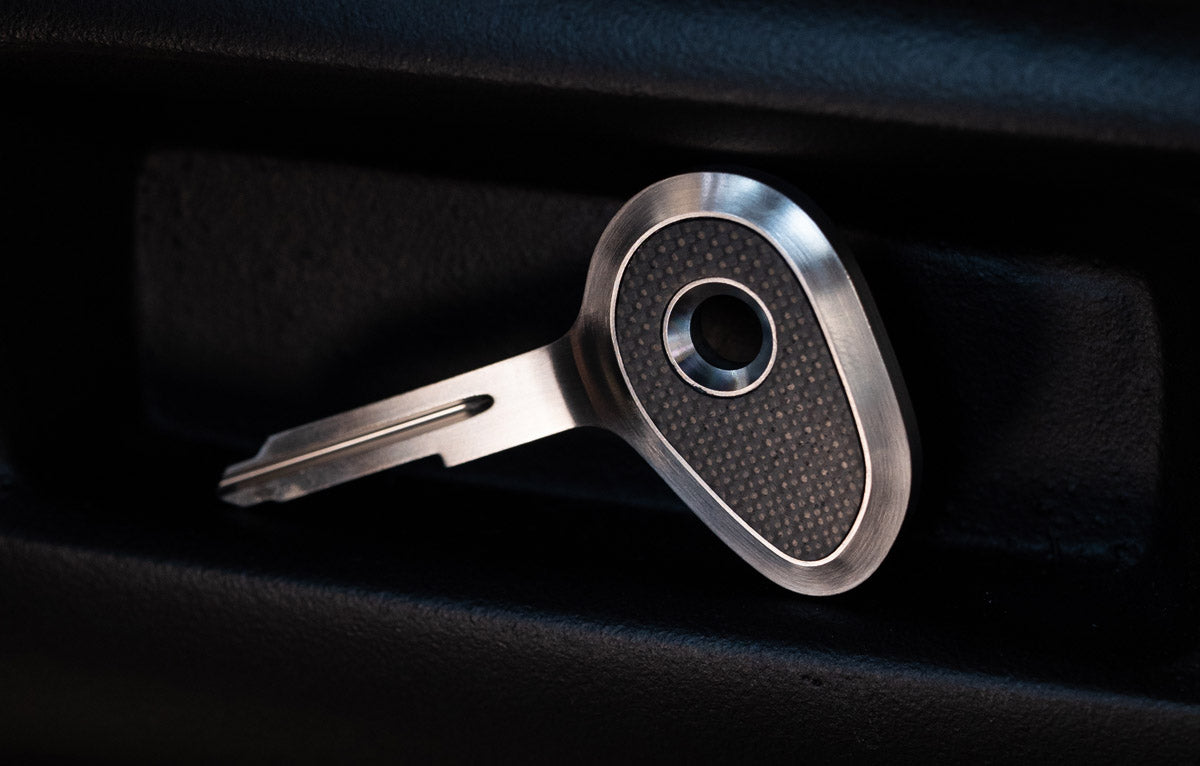 Legends—2002
Introducing Legends—2002: the ignition key uniquely designed for the BMW 2002. Our team of automotive designers crafted this keypiece with passion and accuracy, resulting in an impressive functional symbol that complements the iconic 2002 design.
This adaptation pays homage to the assymmetrical design of its predecessor, crafted to ensure maximum user convenience upon insertion into the tumbler. We have refined its shape to perfect the equilibrium of weight, appearance, and durability.
Standard Finish — features a refined Italian leather, cut precisely to accentuate the keypiece on both sides.
Son Of Cobra — Limited Edition (50 units) — this special reference, crafted by renowned surfboard maker & 2002 builder, Paul Lefevre (Son Of Cobra), boasts bespoke hand-finished carbon fiber inserts on both sides. 
Specifications
COMPATIBILITY
1968—1977 BMW 1500-2000
1968—1977 BMW 1502-2002
1956—1962 BMW Isetta
MATERIAL
Perpetua Stainless Steel™
Italian Vegetable Tanned Leather
Hand Finished Carbon Fiber
CNC Machined to Swiss Standards
PVD — Physical Vapor Deposit
DLC — Diamond Like Carbon
WHAT'S IN THE BOX
Legends—2002 Keypiece
Keypiece Preservation Capsule
Polishing Cloth
ORIGIN
Designed in California, USA
Crafted in USA
---
Pure Necessity
The BMW 2002 revolutionized the segment of compact sports sedans, thanks to its exceptional handling, iconic design and surprisingly potent engine. Its shape and form displayed clear purpose, highlighting its dedication to purposeful engineering. The modern 2002 driver perpetuates this way of life, revealing the power of clarity through minimalism.
We sought to honor not only the car but the way of life that BMW-period embodied. Instead of utilizing our conventional approach of investigating the car's design elements to create the key, we beheld the simple elegance of the original. Its oblong, asymmetric shape was strangely alluring. Unconventional yet eye-catching. The outline was quite human in that regard as it nestled in our hands and pointed the way instinctively. We saw little need for improvement in the design. We simply lavished it with the attention to detail it deserved.
Additional Services